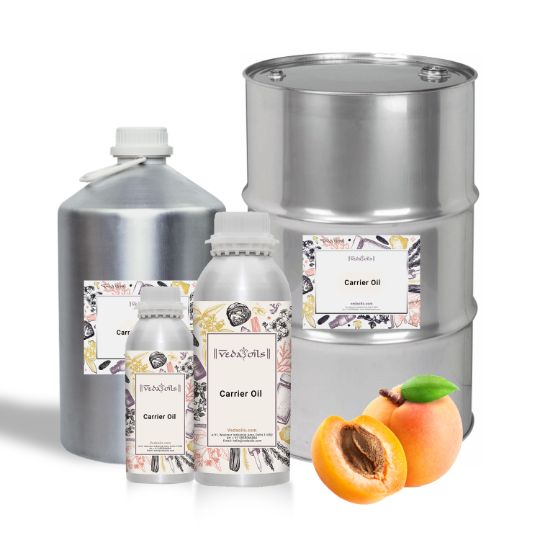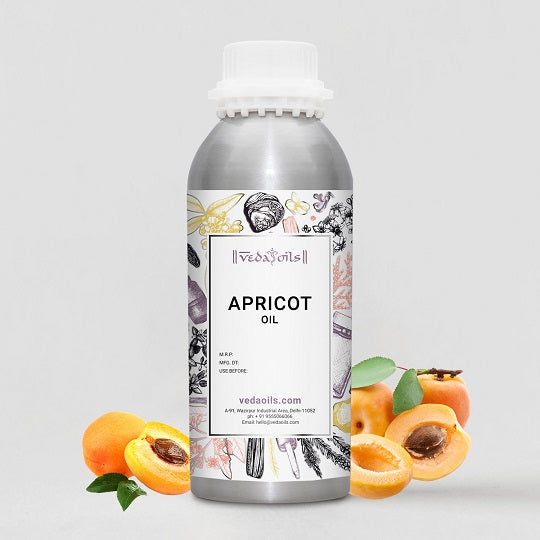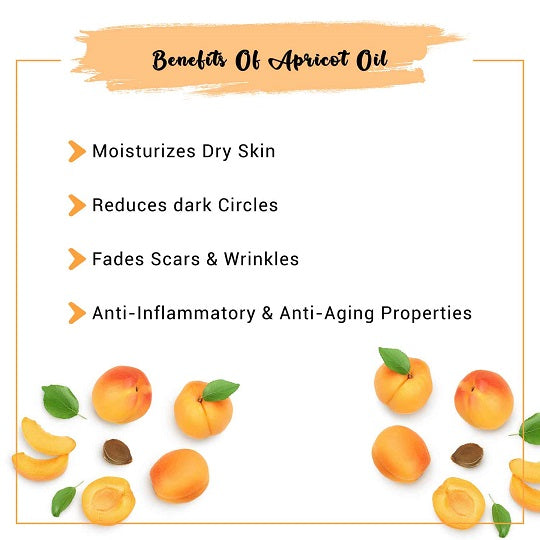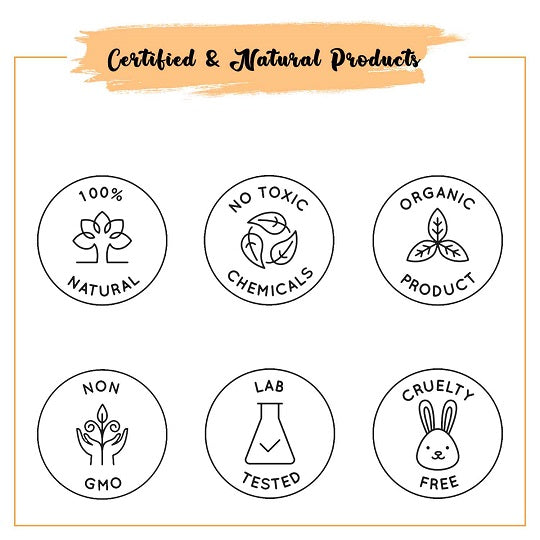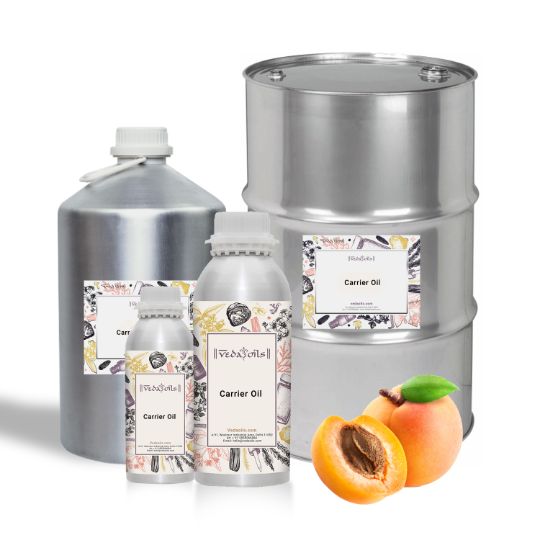 Our Certifications
Apricot Oil
Prunus Armeniaca, i.e., Apricot Oil obtained by cold-pressing kernels of Apricot Seed, is used widely in personal care and cosmetic applications. It is known to improve skin tone and increase your skin's suppleness and radiance. You can use an organic Apricot Carrier oil in diffusers for Aromatherapy to get your mind relaxed.
Our pure and natural Apricot Oil consists of Vitamin A and E, which are beneficial for your Skin and Hair. The property of Apricot Kernal Oil to open up clogged skin pores make it excellent for Massage purposes, and you can use it for Scented Candles and Handmade Soap.
Pure Apricot Oil can blend with many essential and other carrier oils to make perfume blends. It has a slightly sweet and nutty fragrance that may prove useful for making perfumes with a nutty aroma. It is mostly used to dilute the effect of concentrated essential oils on your skin. You can use natural Apricot Oil to resolve some skin conditions and issues due to its anti-inflammatory properties.
Apricot Oil Uses
Lip Care Products
Make lip care applications with Organic Apricot Oil as it is a perfect oil for moisturizing and nourishing your lips. Natural Apricot Oil is often used in lip balms, lipsticks, lotions, and other cosmetic products.
Massages Oil
Pure Apricot Oil proves to be excellent for massages due to its non-comedogenic properties and ability to reach deep inside the skin pores. Your skin will become radiant and supple after massaging it with this oil.
Scented Candles
Make DIY scented candles from Apricot seed Oil if you prefer a subtle or mild scent in your candles. Even manufacturers of scented candles, incense sticks, deodorants, cologne sprays, etc., can use it in their products.
Aromatherapy
Pure Apricot Oil can prove to ease stress and anxiety to some extent When used in aromatherapy. It also balances mood and emotions. You can diffuse the best Apricot seed oil alone or with Lavender, Peppermint, or any other essential oil of your choice.
Soap Making
Natural Apricot Oil can prove to be great for soap making because of its ability to heal dry and cracked skin. Its anti-inflammatory properties enhance the soothing properties of your soap, and it may also render a subtle fragrance to it.
Hair Care Products
Organic Apricot Kernel Oil can promote hair growth, especially if it is blended with Castor oil. It also makes your hair soft, light and reduces hair frizziness seamlessly. It is an excellent ingredient for shampoos, conditioners, and hair oils.
Apricot Oil Benefits
Soothes Scalp Itchiness
Pure Apricot Oil can be incorporated into your hair care regime to reduce the itchiness of the scalp. It proves to be effective for treating dry hair due to the presence of Vitamin E in it and decreases hair fall by conditioning hair strands.
Acne-Prone Skin
Fresh Apricot Oil can be used in anti-acne products due to its ability to moisture acne-prone skin. It helps to prevent acne to some extent due to its antibacterial and anti-inflammatory properties. You can add it to your moisture or apply it directly to yours.
Boosts Collagen
Powerful antioxidants of Apricot Oil due to the presence of Vitamin C boosts collagen and reduces the appearance of wrinkles and fine lines on your face. It also fades blemishes and dark spots and proves to be a perfect ingredient for anti-aging products.
Protects Skin
Cold Pressed Apricot Oil protects your skin from free radicals and environmental pollutants. It helps in maintaining the elasticity of the skin and prevents it from getting damaged as well. Natural apricot oil provides a clear and healthy complexion to your skin.
Nourishes Dry Palms
Apricot oil is light and quickly makes skin soft and smooth rub this oil on your palms to prevent dryness during winter or any other reason. The powerful omega-6 fatty acids in this oil improve skin barrier function, and the omega-9 fatty acids make your palms soft and smooth.
Healing Effect
Healing effect of Apricot Oil on your skin can be utilized to reduce skin itching, inflammation, and rashes. You may use it for the treatment of minor wounds, cuts, and injuries. Manufacturers of antiseptic ointments and lotions use it as one of the ingredients in their products.
Product Specifications
| | |
| --- | --- |
| Product Name: | Apricot Seed Oil |
| Botanical Name: | Prunus armeniaca |
| CAS No: | 72869-69-3 |
| Country of Origin: | India |
| F.E.M.A: | 2105 |
| Specific Gravity: | 0.914 to 0915 @20-degree Celsius |
| Refractive Index: | 1.469 to 1.475 @20-degree Celsius |
| Acid Value: | 0.04% |
| Flash Point: | 200°F |
| Origin of part used: | Kernels |
| Form: | Liquid |
| Shelf Life: | 2 years |
| Packaging Type: | As Per Requirement |
| Extraction or Processing Method: | Cold Pressed Extraction |
| Solubility: | Soluble In Alcohol And Most Fixed Oils |
| Color: | Mild Yellow Transparent Liquid |
| Odor: | Odorless to mild odor |
| Major Constituents: | Linoleic acid, oleic acid, stearic, and palmitic acid |
| Apricot Oil Blends with: | Jojoba carrier oil, Evening Primrose, and Sandalwood essential oils |
| COA: | |
| MSDS: | |
Packaging Sizes
Please Note: The packaging shown above is a General Representation of the various sizes and types of packaging available for this product. Not all sizes and types of packaging for this product maybe available at all times.
Buy Apricot Oil Online In UK at Wholesale Price
VedaOils is one of UK's leading Wholesale Suppliers, Manufacturers, and Exporters of Apricot oil and other Essential oil. We offer our customers the purest forms of oils, and no chemicals, additives, or fillers are added to them. They also do not contain any artificial colors, preservatives, and fragrances. Therefore, they prove to be ideal for daily use. Though entirely natural, you should dilute Apricot oil before using it for topical application as it is highly concentrated.
We employ numerous tests and quality checks to ensure that only Premium-quality and Apricot oil reaches you. The highest quality and packaging standards are employed to deliver desirable results on usage. Also, our portal uses a secure payment gateway to safeguard your transactions. Buy Apricot oil from VedaOils Online according to requirements at the best competitive prices in the market. You can order Apricot oil for daily purposes such as dark circles, skin lightening, hair growth, arthritis, digestion, and better oral health. Check out Apricot oil price per Litre, and you can even purchase Apricot oil in bulk.
We export our high-quality oils to the US, Canada, UK, Australia, and other countries. Our products follow the highest standards when it comes to quality and purity. We assure you that you will not regret choosing us! We also deliver the products worldwide using our logistic partners DHL, FedEx, UPS etc. So do not miss this excellent opportunity to buy chemical-free, fresh, and multi-purpose Apricot oil from VedaOils.
Frequently Asked Questions
WE NOTICE YOU ARE FROM
US & CANADA LOCATION