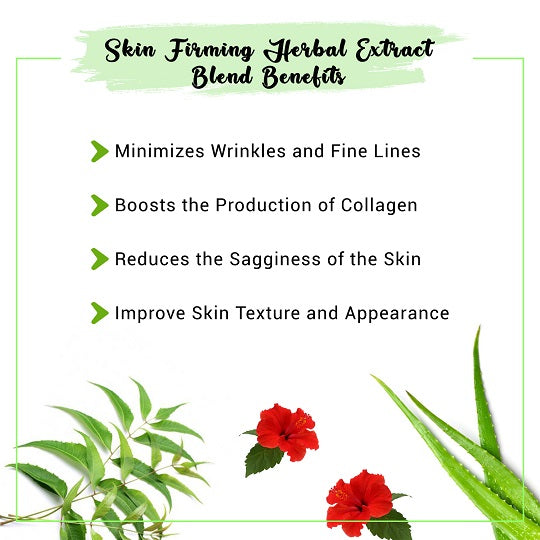 Our Certifications
Beauty Care Wellness Kit
With your busy schedule, the last thing you should be concerned about is whether your skin is being cared for while you scurry around. But fortunately, VedaOils has come with a wonderful answer for you in the form of the VedaOils Beauty Care Kit.
The nutrient-dense and sumptuous VedaOils beauty care kit has been expertly created for the glow-seekers out there. This kit contains all of the essential components that are well-known for producing an even-toned glow and a luminous complexion.
VedaOils beauty care kit contains naturally beautifying ingredients that have been precisely developed to offer luster to your skin. Apart from giving your face a perfect complexion, the VedaOils Beauty Care Gift Box also works to boost your skin's overall health.
How to Use Blends: Take a few drops of Herbal Blend on your palms and gently rub it in on the affected area. Massage in a circular motion & Apply little pressure using fingertips on the problematic areas.
Beauty Care Kit Items
Skin Glow Herbal Extract Blend
Rich in Vitamin C and folic acid, this blend enhances skin texture, tone, and overall look. Its cooling effects soothe skin irritations, leaving it smooth and supple. It moisturizes the skin without leaving the skin extremely oily. Blend of Beauty Care Gift Set works effectively to enhance skin tone and complexion.
Skin Firming Herbal Extract Blend
Beauty Care Kit Ingredients will revitalize your dull skin by restoring its freshness and vitality. This anti-wrinkle, anti-dullness solution replenishes your skin's natural moisture and oil, renewing it and giving it a firmer, more elastic appearance.
Spot Correction Herbal Extract Blend
Beauty Care Blend is created to help you in overcoming dark spots and hyper pigmentation, which can detract from your beauty. It decreases melanin, a pigment that gives skin its color, resulting in less pigmentation and melanin deposits in the skin.
Beauty Care Kit - Uses & Benefits
Glowing and Radiant Skin
Our Beauty Care Kit ingredients functions as a skin rejuvenator. Richness of nutrients present in Blend protects the skin from sun damage, promoting skin brightness and making it seem fresh and healthy.
Brighter Skin Tone
Loaded with the benefits of natural ingredients, this beauty care kit, decreases the damage caused by free radicals to the skin cells. It also results in a brighter and more even skin tone, giving you a fair complexion.
Youthful & Smooth skin
Skin Firming Blend protects skin cells from damage and decreases the appearance of fine lines and wrinkles, making skin look smoother. Beauty care kit firms and tightens the skin, enhancing suppleness and giving it a more youthful appearance.
Hydrates Skin
VedaOils Beauty Care Wellness Kit replenishes the skin's natural oils and moisture, making it seem nourished and moisturized. Its naturally hydrating elements provide the skin with a healthy, young, and fresh appearance.
Even-Tone complexion
Loaded with rejuvenating elements, VedaOils Beauty Care Kit even outs the uneven and dull complexion and makes the skin naturally glow with radiance. It also removes the layer of dead skin cells.
Overall Skin Rejuvenation
Our Beauty Care Package contains elements that are absorbed by the skin to give a dewy, bright appearance. They also control collagen formation, correct pH levels, and profoundly moisturize the skin.
Product Specifications
| | |
| --- | --- |
| Product Name: | Beauty Care Kit |
| Brand: | VedaOils |
| Skin Glow Herbal Extract Blend : | 100 Gm |
| Skin Firming Herbal Extract Blend : | 100 Gm |
| Spot Correction Herbal Extract Blend : | 100 Gm |
| Country of Origin: | India |
| Form: | Liquid |
| Alcohol-Free: | Yes |
| Usage/Application: | Skin Glow, Skin Firmness, Reduce Dark Spot |
| Storage: | Store in a Cool & Dry place. |
| Shelf Life: | 1 years |
Shop Beauty Care Kit Online at Best Price
Is your skin missing the glow of beauty that you desire? If yes, then the VedaOils Beauty Care Kit is the ideal solution for you. The goodness of chosen essential oil blends in this beauty care gift box by VedaOils will nurture your skin completely. All the ingredients present in it are 100% Safe for your skin, organic, and natural so you can use it without stressing about any side effects. So, what are you looking forward to? Purchase a Beauty Care Kit from VedaOils and pamper your skin with the love it deserves!
Frequently Asked Questions
WE NOTICE YOU ARE FROM
US & CANADA LOCATION