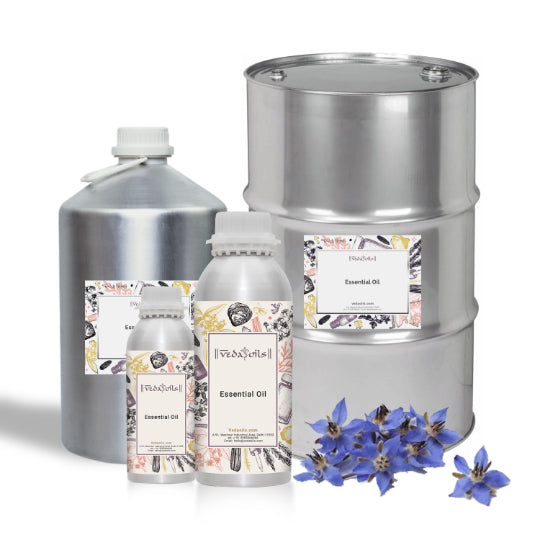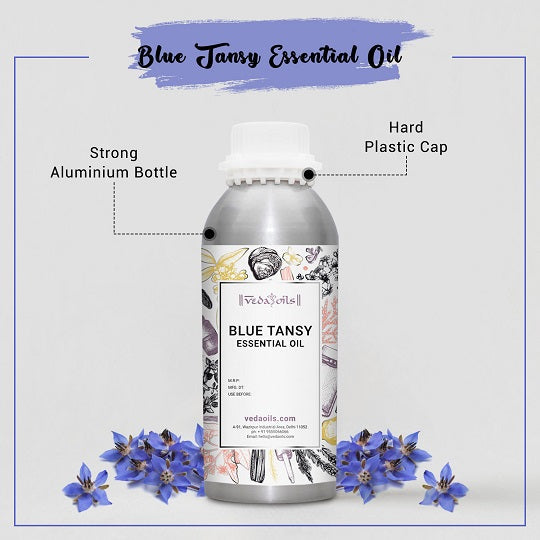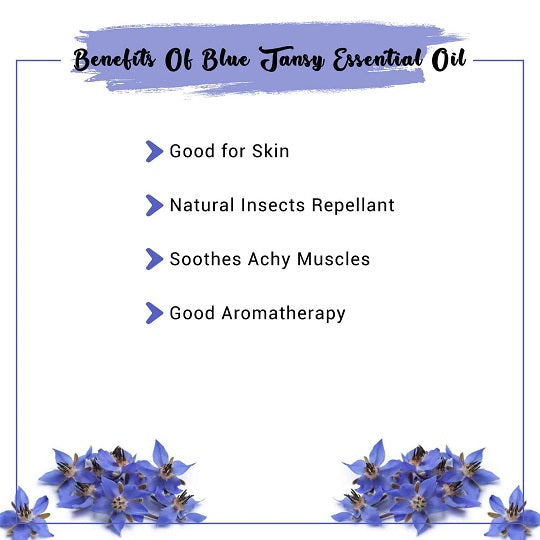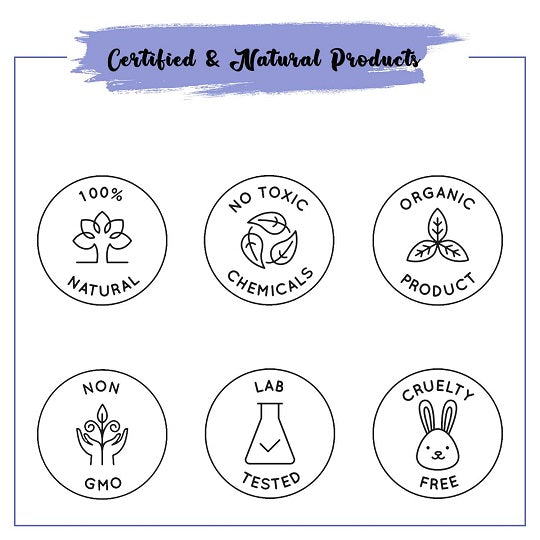 Our Certifications
Blue Tansy Essential Oil
Present in the stem and flowers of the Blue Tansy plant, Blue Tansy Essential Oil is obtained from a process called Steam Distillation. It has been used widely in Anti-aging formulas and Anti-acne products. Due to its Calming influence on an individual's body and mind, Blue Tansy Essential Oil is used widely in Aromatherapy.
We are offering premium grade and pure Blue Tansy Essential Oil that can be used for reducing Skin Irritation. It has a fruity aroma with slightly camphorous and floral notes. Refreshing scent of blue tansy makes it ideal for Perfumery. You can DIY Scented Candles and Soap Making from Blue Tansy oil.
The presence of a compound called Sabinene gives it strong Anti-inflammatory properties whereas it is also known for its Antihistamine properties. Our Organic Blue Tansy essential oil exhibits Skin Healing progress as well due to which it can be used to heal several Skin Issues and conditions.
Blue Tansy Essential Oil Uses
Decongestant Oil
Antihistamine effects of our natural Blue Tansy Essential Oil can be used to reduce nasal congestion. You can heat water to a high temperature, add a few drops of this oil into it, and inhale the steam vapors to get instant relief from congestion.
Massages Oil
Blue Tansy Oil is effective as a massage oil as it reduces joint pain, muscle aches, soreness, stiffness, and numbness of muscles. It is useful for treating arthritis and proves to be excellent for athletes who have pulled up their muscles while training or exercising.
Scented Candles
A perfect blend of sweet, floral, herbaceous, fruity, and camphorous aromas make Blue Tansy a perfect essential oil for making perfumes, colognes, and deodorants. Organic Blue Tansy Oil can also be used to enhance the fragrance of candles.
Soap Making
Pure Blue Tansy Essential Oil's anti-inflammatory and antimicrobial properties help soap makers use it while making soaps. It can also be used to enhance the fragrance of soaps, and it also makes soaps good enough to soothe rashes and irritation.
Anti-aging & Wrinkle Cream
The presence of camphor in Organic Blue Tansy Essential Oil gives it the ability to heal the skin. It also reduces the formation of wrinkles on the face, and therefore, it is often used as an important ingredient in anti-ageing lotions and creams.
Aromatherapy
Pure Blue Tansy Oil calms your mind and eases stress by reducing negative thoughts. Many aromatherapists swear by its benefits and use it extensively during their sessions. You may diffuse it to refresh your mood and revive fallen spirits as well.
Blue Tansy Essential Oil Benefits
Cleanses Skin
Organic Blue Tansy Essential Oil unclogs pores and eliminates excess oil, dirt, debris of dead skin cells, and other toxins from your skin pores. Natural Blue Tansy flower oil is widely used for making skin cleansers, face washes, and body scrubs.
Heals Acne & Pimples
Antibacterial properties of our best Blue Tansy Essential Oil couple with its ability to control the oil production in the skin cells and reduces pimples and acne to a great extent. It is considered to be one of the best ingredients for anti-acne applications.
Wound Treatment
Blue Tansy Oil can be used for wound treatment because of its ability to reduce inflammation and heal damaged skin. It is also effective against sunburns and the redness of the skin. It also calms skin aggravated due to cuts and bruises.
Heals Scalp Infections
Antifungal properties of organic Blue Tansy Oil make it effective against scalp infection that is caused due to fungus. It also reduces dandruff to some extent and keeps the scalp clean and healthy. It can be used for manufacturing hair care products.
Repairs & Protects Skin
Pure Blue Tansy Oil exhibits skin-protecting ability and also heals damaged and dry skin. It is often used as a key component in moisturizers, lotions, and other cosmetic products. It heals the skin that is damaged due to harsh sunlight.
Reduces Emotional Stress
When you are going through a tough period in your life, you can diffuse our natural Blue Tansy Essential Oil to bask in its eternal bliss. It helps you overcome Anxiety and emotional stress and helps you bounce back in life.
Product Specifications
| | |
| --- | --- |
| Botanical Name: | Tanacetum annuum |
| CAS No: | 8016-87-3 |
| Country of Origin: | United Kingdom |
| F.E.M.A: | 2273 |
| Specific Gravity: | 0.92500 to 0.93500 @ 15.00 °C |
| Optical Rotation: | +38.00 to +24.00 |
| Refractive Index: | 1.45700 to 1.46200 @ 20.00 °C |
| Flash Point: | 51.5°C |
| Origin of part used: | Flowers & Stem |
| Form: | Liquid |
| Shelf Life: | 2 years |
| Packaging Type: | As Per Requirement |
| Extraction or Processing Method: | Steam Distilled |
| Solubility: | Soluble in alcohols and fixed oils and slightly soluble in water |
| Colour: | Transparent Colourless Liquid |
| Odor: | Sweet Fruity Scent |
| Major Constituents: | sabinene, camphor, and β-pinene |
| Blends with: | Geranium, Clary Sage, Spearmint, Ylang Ylang, and Lavender essential oils and all types of carrier oils. |
| COA: | |
| MSDS: | |
CAUTION: It is meant only for external use. Therefore, do not consume Blue Tansy Essential Oil internally and also keep it away from your eyes as it might irritate.
Packaging Sizes
Please Note: The packaging shown above is a General Representation of the various sizes and types of packaging available for this product. Not all sizes and types of packaging for this product maybe available at all times.
Buy Blue Tansy Essential Oil Online in UK at Best Price
VedaOils is one of the leading Blue Tansy essential oil Wholesale Suppliers, Manufacturers, and Exporter of other Essential oil in United Kingdom. We offer the purest forms of essential oils to our customers. No chemicals, additives, or fillers are added to them. Our Oils do not contain any artificial colours, preservatives, or fragrances. Therefore, they prove to be ideal for daily use. Though entirely natural, you should dilute Blue Tansy flower oil before using it for topical application as it is highly concentrated.
We employ numerous tests and quality checks to ensure that only Premium-quality Blue Tansy essential oil reaches you. The highest quality and packaging standards are employed to deliver desirable results on usage. Also, our portal uses a secure payment gateway to safeguard your transactions.
Get Blue Tansy Oil in Bulk Quantity directly from an oil wholesale supplier in India according to your requirements at the best competitive prices in the market. You can order Blue Tansy oil for your daily purposes such as dark circles, skin lightening, hair growth, arthritis, digestion, and better oral health. Check out the best Blue Tansy oil price per Kg, and even you can purchase Organic Blue Tansy essential oil in bulk quantity at wholesale Prices.
We export our high-quality Blue Tansy Essential Oil to the US, Canada, the Australia, and other countries. Our products follow the highest standards when it comes to quality and purity. We assure you that you will not regret choosing us! We also deliver the products worldwide using our logistic partners DHL, FedEx Blue Dart, India Post, etc. So do not miss this excellent opportunity to buy chemical-free, fresh, and multi-purpose Blue Tansy oil from VedaOils.
Frequently Asked Questions
WE NOTICE YOU ARE FROM
US & CANADA LOCATION