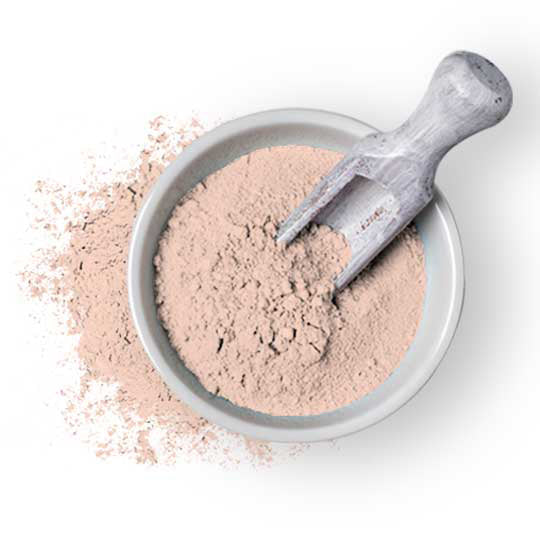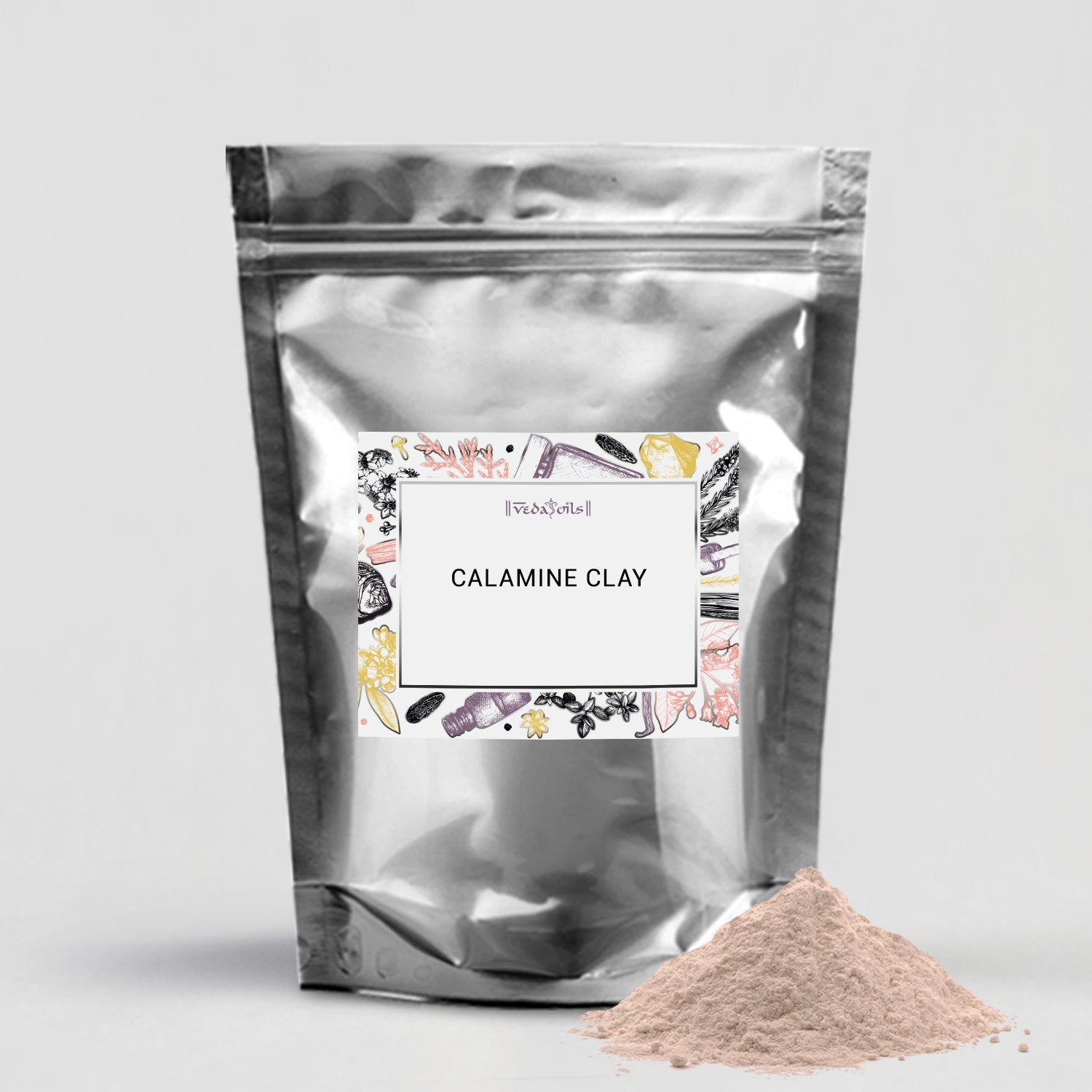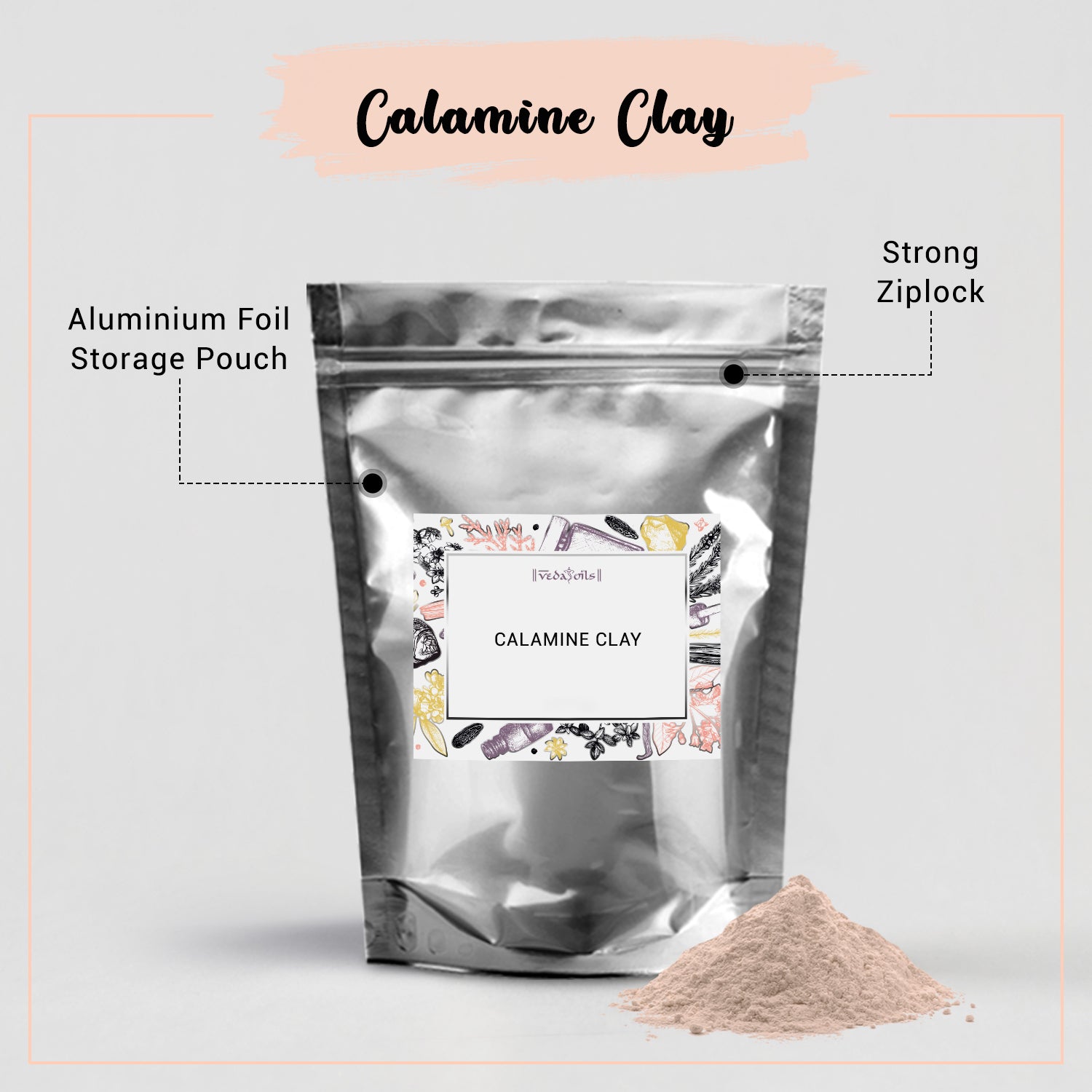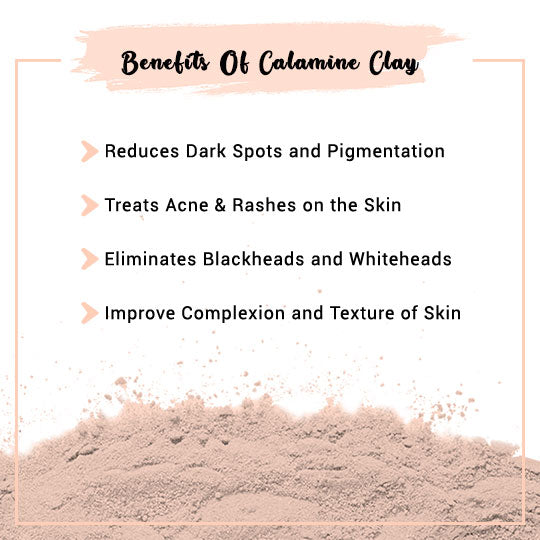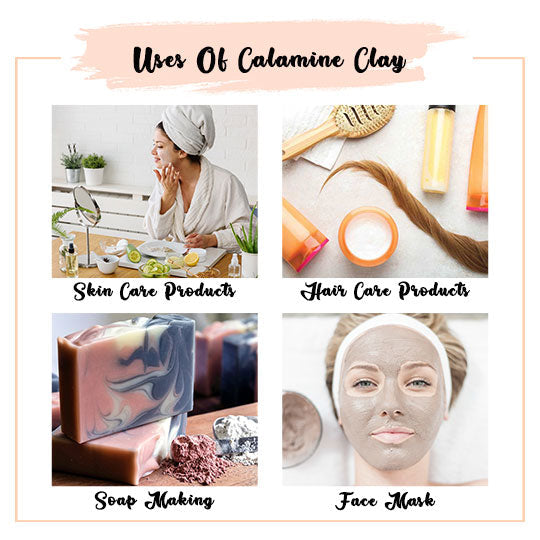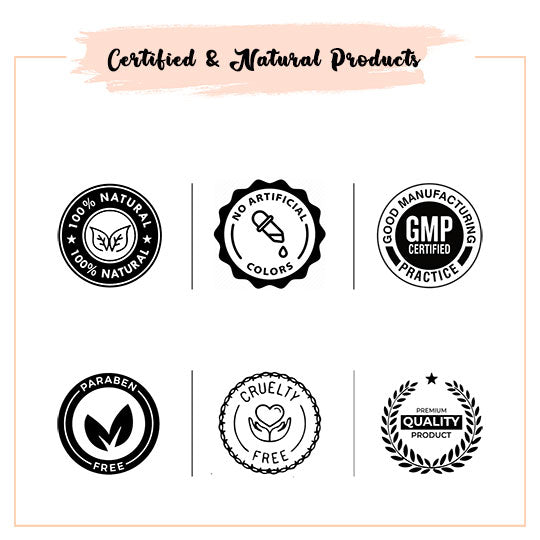 Our Certifications
Calamine Clay Powder
Calamine Clay Powder is soft pink-colored clay that is composed of zinc oxide and ferric oxide. It has a calming effect on the skin and also possesses toning ability. Calamine Clay Powder leaves a Therapeutic Effect on the skin when it is applied topically. It has excellent absorbing and Soothing Properties which are used in many Skin Care and Cosmetic Products.
The fine-textured Calamine clay powder is a potent antiseptic that is used to heal various skin issues like redness, itchiness, and other skin irritations. The ferric oxide present in Calamine Clay Powder increases the Blood Circulation of the skin. It cures acne-prone and sensitive skin. The rich minerals present in calamine clay powder helps to minimize the appearance of fine lines and wrinkles by gently exfoliating and detoxifying the skin, giving it a clear, radiant, and Youthful Glow.
The natural and organically unearthed Calamine Clay helps in medicating scalp issues like Dandruff, Flakiness, Itchiness, and Allergies. It also naturally straightens the hair, making them frizz-free and silky. The Anti-bacterial and Anti-allergic property present in this clay powder works efficaciously for soothing skin from insect bites, sunburns, and diaper rashes by providing a Calming and Cooling Effect.
VedaOils provides the Mineral-rich Calamine Clay that can be used for making various DIY Products as it is free from additives, preservatives, and chemicals in the application of various skin and hair issues.
Calamine Clay Uses
Rash Creams
Safe and soft Calamine clay powder is used in rash relief creams and ointments as it has antiseptic and alleviating which assist with gently soothing and conditioning the affected areas. It also helps in healing diaper rash in babies.
Facial Masks
Facial mask and face packs made from this clay helps in soothing the irritation and pigmentation from the skin. It reduces acne marks, age spots, and breakouts. Calamine clay is best suitable for oily skin as it effectively unclogs the pores.
Anti-allergic Creams
Nutrient-rich calamine clay is used in anti-allergic ointments and lotions which are used to treat rashes, allergies, insect bites, and bee stings. It is used on allergies that are caused by the chemically infused beauty products.
Hair Care Products
Hair masks, conditioners, slaves, etc. use calamine clay powder as it helps in the nourishment of hair and scalp. The hair products containing organic calamine clay help to treat dandruff, frizziness, and split-ends.
Sunscreen Lotions
Soothing and nourishing properties of Calamine clay help to soothe sunburns, sun allergies, and rashes. It brightens the tanned skin. Calamine clay acts as a sunblock, protecting skin from harmful UV Rays.
Beauty Products
Facial masks, exfoliating scrubs, lotions, BB creams, hair care products use Calamine Clay due to its perfect texture. It is used in many compact powders, liquid foundations, mascara because of its versatile nature.
Calamine Clay Benefits
Provides Soothing Effects
Calamine Clay Powder provides a calming effect on inflammation, dryness, and itching. It is an anti-itch compound that provides a cooling sensation on the skin. It also effectively soothes irritated scalp.
Reduces Breakouts & Acne
Anti-bacterial and antiseptic properties present in this clay acts as a skin protectant and treats inflamed pimples and acne. This clay also removes the toxins and impurities from the skin which causes breakouts.
Skin Allergies Reliever
Antipruritic and Antiseptic properties of Calamine Powder are used to treat skin allergies like sunburns and rashes. It also heals insect bites and stings which causes painful and irritating skin allergies.
Enhances Skin Tone
Toning ability of Calamine Clay is exceptional as it flushes away all the dirt, gunk, and pollutants from the skin, providing skin with a beautiful glow. The skin healing properties help to reduce wrinkles of the skin.
Improves Hair Health
Organically Unearthed Calamine Clay helps in deeply Cleansing the hair scalp and conditioning the frizzy & dry hair. Dandruff and itchiness are also treated using this clay. It also makes hair longer and shinier.
Treats Diaper Rashes
Gentle and soft calamine clay powder is safe to apply on babies' skin as it has antibacterial and antiallergic properties. It effectively helps to treat diaper rash in babies by moisturizing and soothing irritated skin.
Packaging Sizes
Please Note: The packaging shown above is a General Representation of the various sizes and types of packaging available for this product. Not all sizes and types of packaging for this product maybe available at all times.
Buy Calamine Clay Powder at Wholesale Price
VedaOils is a leading Bulk Manufacturer, vendor, and wholesaler of the Best Quality Calamine Clay Powder in United Kingdom. We use high-quality naturally unearthed clay to manufacture our Organic Calamine Clay. We offer our Clay powders at a very Affordable Price.
Our Calamine Clay Powder is completely Toxin-free and Impurities-free. It does not contain any artificial colorant or fragrances in our clay powder. We do not even add any artificial additives or preservatives in the manufacturing of our Calamine Clay Powder.
VedaOils Calamine Clay Powder provides a soothing and nourishing effect on the skin. It is also beneficial for Hair Health. This clay powder contains skin benefitting properties that enhance the overall quality of skin as well as hair. Our Clay powders are completely Vegan-friendly and Cruelty-free. We ensure to follow certain packaging standards and quality check measures while packing our Calamine Clay so that you receive them in perfect condition at your doorsteps. This clay powder is suitable for making various DIY products.
We at VedaOils offer our Calamine Clay Powder in packages of different quantities (100gm, 500gm, 1kg) so that you can place the order for them as per your needs. We export our Calamine clay to countries like The USA, Canada, France, Australia, etc. using our logistic partners DHL, FedEx Blue Dart, India Post, etc.
Frequently Asked Questions
WE NOTICE YOU ARE FROM
US & CANADA LOCATION