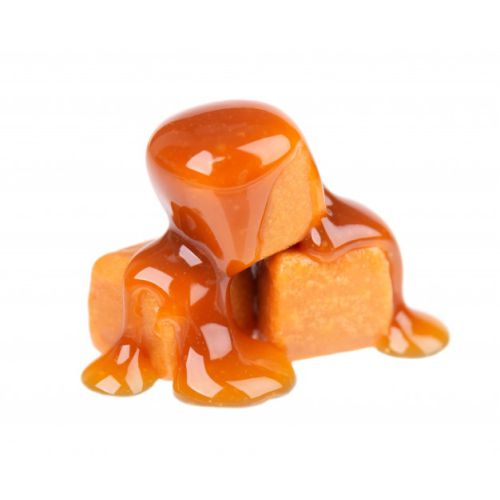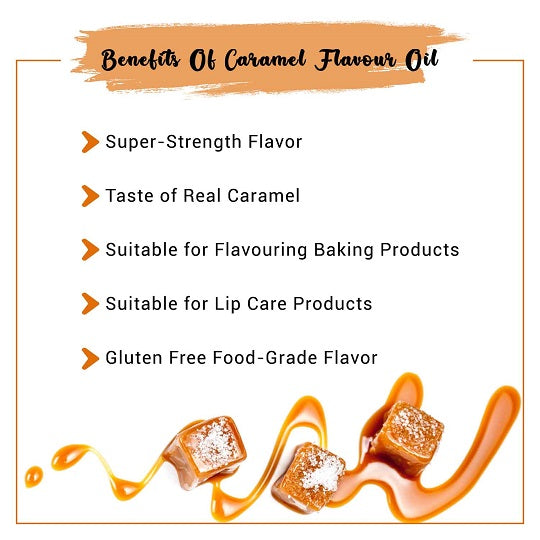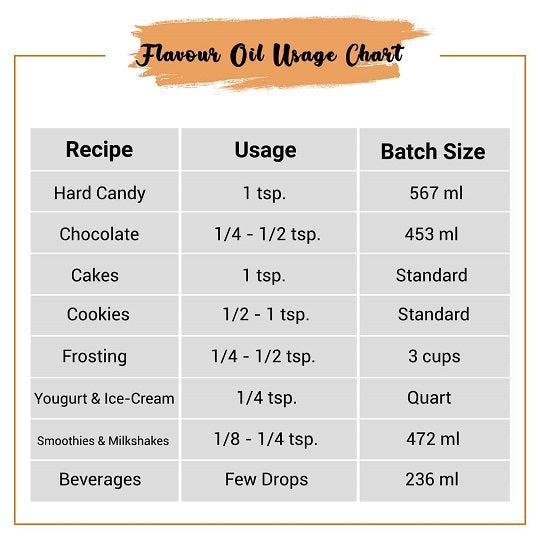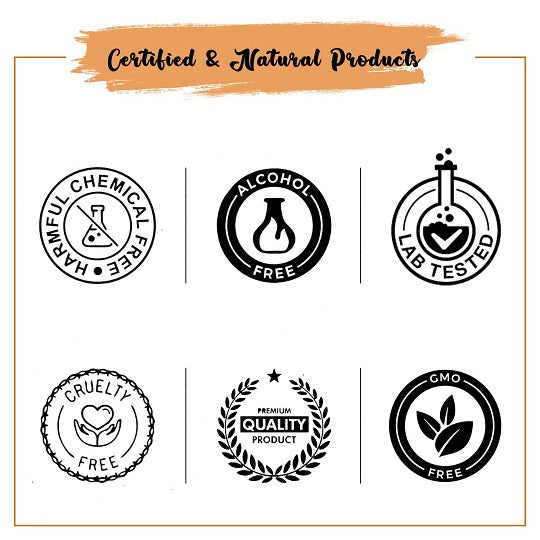 Our Certifications
Caramel Flavour Oil
Caramel is one of the favourite flavours of toffee makers as it gives a rich and delectable taste to their chocolates, candies, and toffees. With the best-in-class, highly efficient Caramel Flavour Oil, You can experience the rich flavour of caramel in your baked items and desserts as well. This product is a premium-grade oil that does not contain any artificial flavors or synthetic ingredients.
You may use it for flavoring your food items and sweets regularly. This flavour oil is suitable for baking purposes, and since it is Oil-Soluble, you can use it in a variety of food items and juices. This wonderful ingredient can serve as the best booster for your recipes, including syrups, cakes, creams, ice-creams, chocolates, and many more. The Caramel Flavoured Oil has a slightly sweet and warm toasty aroma which can serve as a highly revered product in adding flavour to your varied recipes.
Caramel Flavour Oil Uses
Syrups and Puddings
Make efficient and effective use of the caramel flavor oil to prepare homemade syrups and puddings. It helps add an exemplary flavor and an invigorating aroma.
Bakery Products
High solvency property and a phenomenal, invigorating aroma of caramel flavour oil can be utilized generally in bakery products. It adds a rich character alongside an enticing fragrance to your prepared things like bread and more.
Flavored Whipped Cream
Caramel flavoring oil can prepare high-quality and first-class flavored whipped creams. It adds a variety and a flair of caramel goodness to the cream.
Lip Care Products
Utilize organic, natural, and profoundly fragrant of caramel flavouring oil to prepare top-tier lip care items, for example, lip sparkle, lipsticks, lip balms, and more.
Chocolates and Candies
Use caramel flavored oil to add a fragrant aroma and an awesome taste to candies and chocolates. It is soluble in a wide range of blends and helps in giving a delightful punch to your recipes.
Caramelized Dry Fruits
You can make use of the best in class, mildly sweet and warm, toasty flavored of caramel flavoured oil in the preparation of aromatic caramelized dry fruits. It helps add a new flair to your dry fruits.
Caramel Flavour Oil Benefits
Consistent Results
Caramel flavoring essence oil gives consistent results each time and retains its flavor and aroma even at high temperatures.
Safe for Use
Caramel flavour oil is a food-grade flavor free from gluten, liquor, and other engineered synthetics and aromas. Thus, it is safe for utilization.
Vegan Friendly
Caramel flavoring oil is free from dairy items and contains no creature-derived parts. It is made according to Kosher and Halal guidelines, and Vegans can utilize it also.
Richness in Flavor
Refined taste of the caramel flavouring oil can give a unique taste to your food preparations and recipes, thereby adding a mildly sweet and toasty rich flavor.
Doesn't Alter the Taste
Being colorless and coming with a thin consistency, caramel flavouring oil does not modify or change the taste of your food items in any way.
Ideal for Desserts
Rich and original flavor of caramel will enhance the taste of your desserts and baked items. It proves to be an ideal flavor for cookies and cakes as well.
Product Specifications
| | |
| --- | --- |
| Product Name: | Caramel Flavour Oil |
| Brand Name: | VedaOils |
| INCI Name: | Caramel Flavouring Essence |
| Manufacturing Process: | Edible Vegetable Oil, Permitted Nature Identical & Flavouring substances |
| Flavour Oil Suitable For: | Candies, Popcorn, Ice creams, Jams, Chocolates, Milkshakes, Juices, and other bakery items and beverages. |
| CAS Number: | 8028-89-5 |
| GMO: | It is GMO-free since no plant-derived ingredients are used for making it. |
| Vegan: | As it is free from animal-derived ingredients, vegans can use it without any doubts. |
| Alcohol-Free: | Yes |
| Storage: | Store the bottle in a cold and dry place away from direct sunlight for prolonged use. |
| Shelf Life: | 2 Years |
CAUTION: https://cdn.shopify.com/s/files/1/0781/5895/4833/files/Container_Image.jpg?v=1696999252
Packaging Sizes
Please Note: The packaging shown above is a General Representation of the various sizes and types of packaging available for this product. Not all sizes and types of packaging for this product maybe available at all times.
Buy Caramel Flavour Oil Online in UK at Low Price
VedaOils is one of the leading Wholesale suppliers, manufacturer, and exporter of Caramel Flavour Oils and Food Flavour Oil in United Kingdom. We specialize in both oil and water-soluble flavouring oils and our catalog is wide enough to serve all your requirements. Our food flavour oils are gluten-free and naturally prepared.
Buy Caramel flavour oil at the best price in United Kingdom through VedaOils online portal. We ensure smooth and safe transactions. We also employ a high standard of delivery to supply your order in the best quality. You can buy Caramel Essence Oil at wholesale prices as we are offering them in bulk quantities.
We also export our high-quality Caramel Flavoured Oil to the US, Canada, Australia, and other countries. Our products follow the highest standards when it comes to quality and purity. We assure you that you will not regret choosing us! We also deliver the products throughout the world using our logistic partners DHL, FedEx Blue Dart, India Post, etc.
Frequently Asked Questions
WE NOTICE YOU ARE FROM
US & CANADA LOCATION