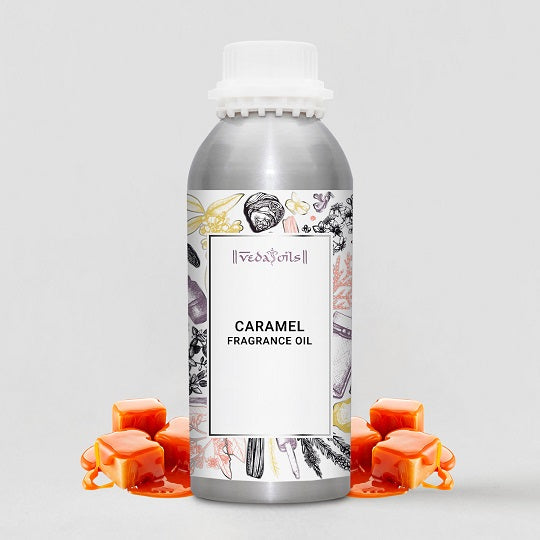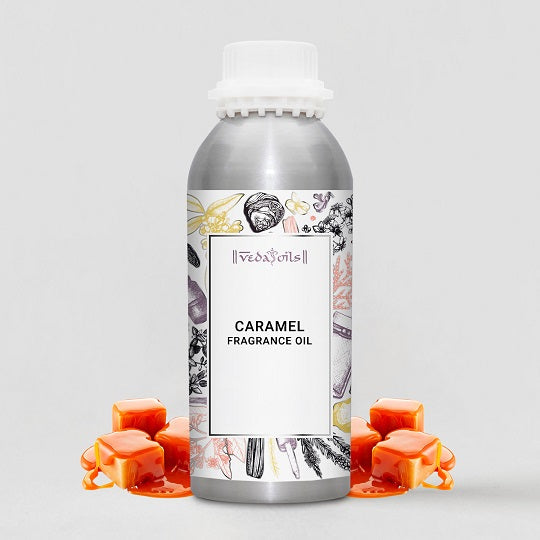 Our Certifications
Caramel Fragrance Oil
The sweetness, smoothness, and creaminess of caramel are well-known. And the scent of Caramel Fragrance Oil is a perfect blend of caramelized, fruity, nutty, vegetative, and sharp elements that will tempt your senses. Just a few drops of Caramel oil can impart a velvety caramel and nutty-sweet scent to your goods.
Caramel fragrance oil has powerful nutty and sweet aroma overtones create an extremely sweet and enticing environment. It also emits a pleasant odor that most people love. Because the pleasant and relaxing scent is delicate and gentle, it does not cause allergic reactions or hypersensitivities. Because of its sweet candy-like scent, many people appreciate Caramel Fragrance Oil's rich and sumptuous aroma.
Caramel Aromatic oil is one of the most commonly used substances in the manufacture of body sprays and perfumes. Because of its pleasant aroma, Caramel Fragrance Oil is used in many fragrant candles and soaps. Many cosmetic, and beauty products include Caramel fragrance oil as a component. Caramel Fragrance Oil is a high-quality, chemical-free, and cruelty-free product available from VedaOils.
Caramel Fragrance Oil Uses & Benefits
Candle Making
Caramel fragrance oil sweet candy perfume and sweet-nutty aroma make it popular for producing scented candles. The aroma emitted by these candles instantly creates a relaxing and enticing ambiance
Soap Making
Caramel Fragrance Oil is used in bathing and soap bars created from melt and pour and liquid soap bases because of its distinct fragrances. These soap bars are free of animal fat and are gentle on the skin
Bath Bombs
Natural Caramel Aroma oil is used in bathing products such as bath bombs and bath salts, and it has a creamy, smooth, and sweet aroma that delivers the finest bathing fragrance
Diffuser Oil
Caramel fragrance oil is used in diffusers and reed diffusers to fill rooms, cars, restrooms, kitchens, and other areas with a delicate and deliciously sweet, and creamy scent
Cosmetic Products
Caramel fragrance oil is used to infuse the scent of creams, lotions, moisturizers, face washes, and toners. Many cosmetic products, such as foundations and makeup removers, include it
Perfume Making
Fragrance of Caramel oil is revitalizing and delicate scent, oil's rich and lovely fragrance is utilized as a base scent in various perfumes and deodorants. Perfumes prepared with this perfumed oil have a long-lasting effect.
How to Use Caramel Fragrance Oil?
Soap Making: A refreshingly fragranced soap bar gives a luxurious and rich feel to the skin. You can add your favourite 10 ml of Caramel aroma oil in a 150 grams soap base to get perfectly scented soap bars.
Scented Candle: Scented candles with calm and comforting aromas are made using Fragrance Oil in a calculated quantity. To obtain perfect smelling scented candles, you can use 15 ml of Caramel perfume oil for 250 grams candle wax flakes. Make sure you measure your quantities correctly so that the fragrance doesn't get overpowered.
Skin Care & Cosmetic Products: Mild and gentle scented cosmetic products are made using Caramel fragrance oil in very little proportion to not react to the skin.
Aromatic Bath: A good aromatic bath in a bathtub helps to relax and calm the body. You can add 5-6 drops of Caramel fragrance oil in a bathtub to enjoy the aromatic bath's rejuvenating and relaxing session.
Note: The concentration of pure Caramel scented oil needs to be varied according to the purpose of use.
Packaging Sizes
Please Note: The packaging shown above is a General Representation of the various sizes and types of packaging available for this product. Not all sizes and types of packaging for this product maybe available at all times.
Buy Caramel Fragrance Oil Online at Wholesale Price In UK
VedaOils is the top manufacturer, distributor, supplier, and wholesaler of Caramel Fragrance Oils In the United Kingdom. All of our fragrance oils are available in bulk quantities and at wholesale prices on our website. SLS, parabens, phthalates, and other chemical-based chemicals are not used in the production of our Caramel Fragrance Oil. It's also Vegan-friendly and cruelty-free, which means it'll be gentle on your skin. Our Caramel Fragrance Oil is also quite stable, making it excellent for use in a variety of DIY goods.
Due to the presence of buttery, creamy, sugary, and nutty-sweet-like notes, VedaOils Caramel Fragrance Oil is Online in a variety of bundles (100ml, 500ml, 1L, 5L) that you may get from our website based on your needs.
During packing our high-grade Caramel fragrance oil, we make sure to follow specific standard packaging methods and quality check processes to ensure that you receive them in excellent condition at your doorstep. Through our logistics partners DHL, FedEx Blue Dart, India Post, and others, we send our Caramel Fragrance Oil in Bulk quantities to nations such as the United States, Canada, and Australia.
Frequently Asked Questions
WE NOTICE YOU ARE FROM
US & CANADA LOCATION