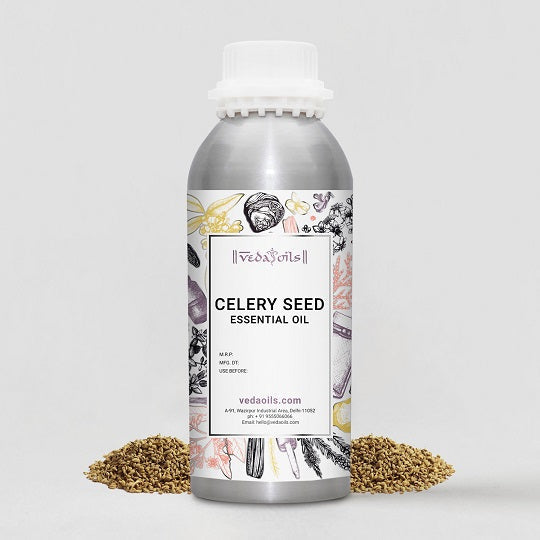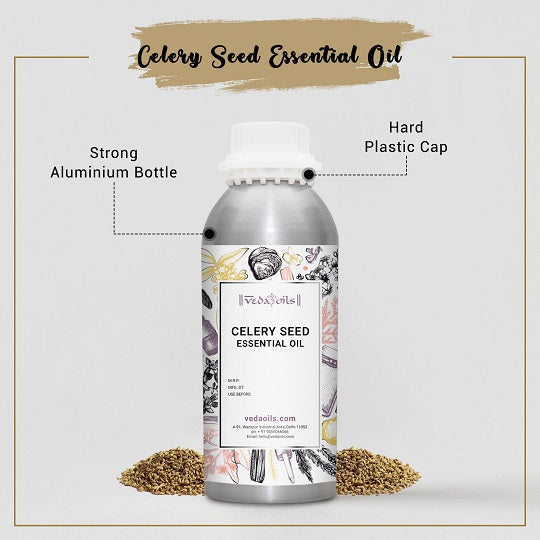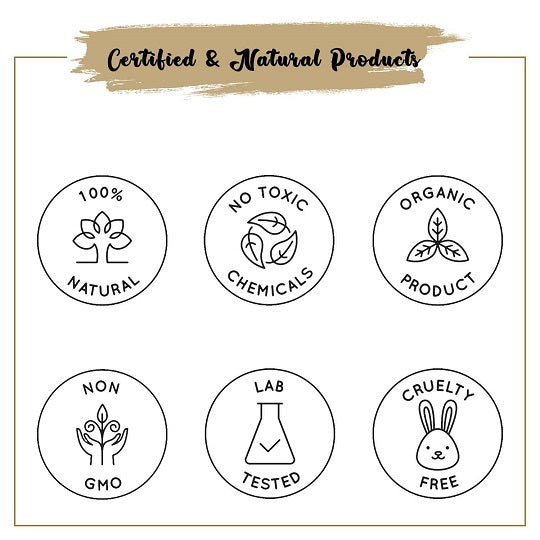 Our Certifications
Celery Seed Essential Oil
The celery seed is a native plant from southern Europe. It is cultivated extensively as a domesticated vegetable. These seeds are Steam Distilled to produce the essential oil, but before that, they are appropriately crushed so that the oil release from the seeds is much better.
We provide organic Celery Seed Essential Oil predominantly found in India, China, Holland, Hungary, and the United States. In India, the celery seed plant has a massive following as its root, oil, seeds, and shoots, i.e., almost everything is used as food and medicine. Our Pure Celery Seed Essential Oil has a spicy, warm, and long-lasting aroma. It is highly used as a fragrance in Soaps, Scented Candles, Perfumes, and even Cosmetics due to its therapeutic properties.
In Ayurvedic Therapy, plant extracts, the Celery Seed Essential Oil is used for nervous system treatment. It is also used for improving digestive metabolism that reduces puffiness in the skin. Natural Celery seed essential oil is also used for Aromatherapy purposes due to its Relaxing and Calming properties.
Celery Seed Essential Oil Uses
Scented Candles & Perfumes
Our pure Celery Seed Essential Oil has a powerful spicy, warm, and long-lasting aroma. It is widely used for making scented candles and incense sticks. You may also find it as an ingredient in colognes, body sprays, deodorants, etc.
Anti-wrinkles Creams
Our organic Celery Seed essential oil contains Vitamin C, Vitamin B, and other nutrients that fight against the free radicals that damage our skin cells. It helps to get rid of wrinkles, acne and provides a smooth and glowing complexion.
Aromatherapy
Celery seed oil is rich in amino acids. It helps in reducing stress and anxiety. It also helps in improving our body's response while dealing with anxiety or stress. It is widely used by professional aromatherapy practitioners.
Soaps Making
Natural Celery Seed Essential oil has a warm aroma with calming and soothing effect. Celery essential oil is used in soaps for its warm fragrance. It can also be used for manufacturing bath care products like soaps, bath oils, and shower gels.
Hair Care Products
If you want to make your hair thick, long, and strong then add some drops of our fresh Celery Seed Essential Oil in your hair oil or shampoos. When massaged on scalp and hair, it promotes healthy growth of hair and makes it thick.
Insect Repellent
Organic Celery Seed Essential Oil acts as a powerful insect repellent due to its fungicidal and bactericidal properties. Pure Celery Seed essential oil can be used to repel insects such as mosquitoes, bugs, flies, etc. from your home.
Celery Seed Essential Oil Benefits
Supports Bone Health
Our best Celery Seed Essential Oil has got constituents such as the calcium ideal for your bone health. This, coupled with its Anti-inflammatory properties, make it ideal for relieving bone and muscle pain.
Anti-bacterial
Natural Celery Seed Essential oil has got antibacterial properties that fight viruses and bacteria. It can fight bacteria present in your digestive tract leading to healthy digestion. It also has antibacterial properties to fight yeast and molds.
Prevents Skin Damage
Organic Celery seed Essential Oil has antioxidants that can prevent cellular damage caused by free radicals. Your skin needs a proper balance of antioxidants to maintain an optimal health. Celery seeds have polyphenols that are also beneficial for the skin.
Reduces Menstrual Problems
Extracts from the best Celery Seed Essential Oil can be used to reduce menstrual distress, dysmenorrhea, menstrual stream, and irregular menstrual cycles. The apiol in Celery Seed helps the endocrine framework supporting normal menstruation. It also helps to get rid of cramps.
Skin Detoxification
Celery seed consumption helps in frequent urination, thus eliminating toxins from the body. Thus this essential oil helps to keep the toxicity level of our body low. The faster our body cleanses out, the better it is for us. It flushes out the uric acid from our bodies.
Supports Digestion
Massaging a diluted Celery Seed Essential Oil on your abdomen can boost appetite and it also improves metabolism. Celery Seed Essential oil proves to be healthy for your digestive system and it may provide relief from gastric disorders as well.
Product Specifications
| | |
| --- | --- |
| Product Name: | Celery Seed Essential Oil |
| Botanical Name: | Apium graveolens |
| CAS No: | 8015-90-5 |
| Country of Origin: | United Kingdom |
| F.E.M.A #: | 2271 |
| Specific Gravity: | 0.870 - 0.910 @20°C |
| Optical Rotation: | +48.00 to +78.00 |
| Moisture Content: | 0.01% |
| Refractive Index: | 1.47700 to 1.49300 @ 20.00 °C. |
| Flash Point: | >53°C |
| Acid Value: | 0.04% |
| Relative Density: | 0.886 gm/ml |
| Origin of part used: | Leaves, Stem, and Root |
| Form: | Liquid |
| Shelf Life: | 2 years |
| Packaging Type: | As Per Requirement |
| Extraction or Processing Method: | Steam Distillation |
| Solubility: | Insoluble in water but soluble in fixed oils and alcohol. |
| Consistency: | Thin |
| Colour | Yellowish |
| Alternative Name | Celery Seed Oil |
| Odor | Spicy and Warm |
| Celery Seed Oil Blends with | Black pepper, coriander, ginger, and lavender essential oils. |
| COA: | |
| MSDS: | |
CAUTION: It is meant only for external use. Therefore, do not consume Celery Seed Essential Oil internally and also keep it away from your eyes as it might irritate.
Packaging Sizes
Please Note: The packaging shown above is a General Representation of the various sizes and types of packaging available for this product. Not all sizes and types of packaging for this product maybe available at all times.
Buy Celery Seed Essential Oil Online in UK
VedaOils is one of the leading Wholesale Suppliers, Manufacturer, and Exporter of Celery Seed essential oil and other Essential oil in United Kingdom. We offer the purest forms of essential oils to our customers. No chemicals, additives, or fillers are added to them. They also do not contain any artificial colours, preservatives, and fragrances. Therefore, they prove to be ideal for daily use. Though entirely natural, you should dilute Celery Seed essential oil before using it for topical application as it is highly concentrated.
We employ numerous tests and quality checks to ensure that only Premium-quality and Celery Seed essential oil reaches you. The highest quality and packaging standards are employed to deliver desirable results on usage. Also, our portal uses a secure payment gateway to safeguard your transactions. Buy Celery Seed oil from VedaOils Online according to requirements at the best competitive prices in the market. You can order Celery Seed oil for your daily purposes such as dark circles, skin lightening, hair growth, arthritis, digestion, and better oral health. Check out Celery Seed oil price per Kg, even you can purchase Celery Seed essential oil in bulk quantity.
We export our high-quality essential oils to the US, Canada, Australia and other countries. Our products follow the highest standards when it comes to quality and purity. We assure you that you will not regret choosing us! We also deliver the products throughout the world using our logistic partners DHL, FedEx Blue Dart, India Post, etc. Do not miss this excellent opportunity to buy chemical-free, fresh, and multi-purpose Celery Seed oil from VedaOils.
Frequently Asked Questions
WE NOTICE YOU ARE FROM
US & CANADA LOCATION