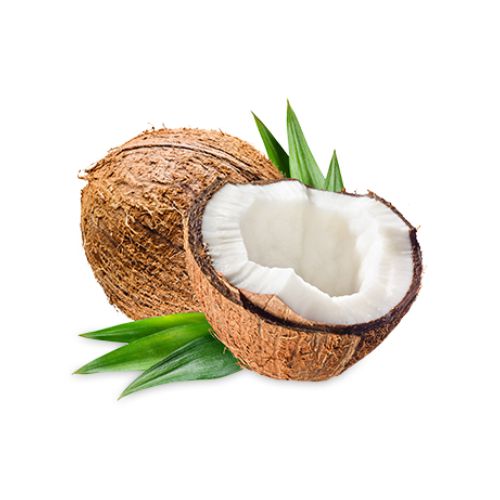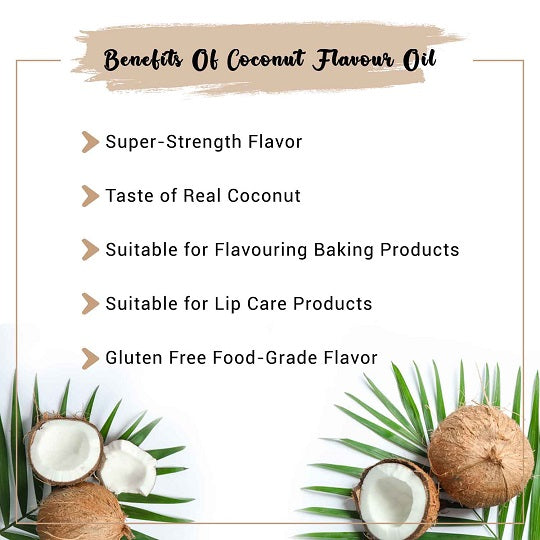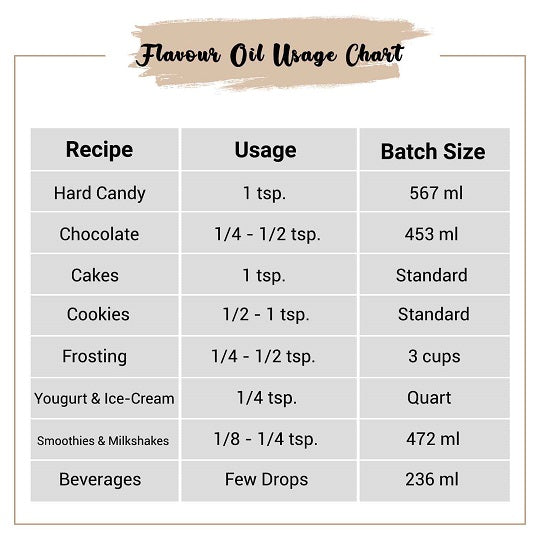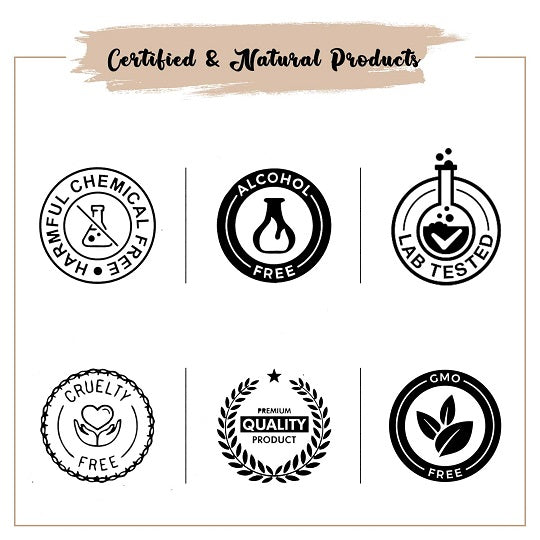 Our Certifications
Coconut Flavour Oil
Made from fresh and ripe coconut pulp, Coconut Flavour Oil is used to add a rich and creamy flavour of coconuts to your food items. Mainly used to add a subtle flavour to cookies, cakes, and other baked items. You may also use this Oil in ice creams, desserts, and milkshakes. As it does not contain any additives or chemicals, you can use it without any apprehensions in your culinary preparations. It can be used to add a typical flavour to lip balms.
Coconut Oil Flavour Essence suitable for baking purposes, and since they are water-soluble, you can use them in a variety of food items and juices as well. The liquid essence is strong enough to provide the desired flavour to your food items with a small quality. Also, this flavouring essence retains its aroma and taste even when used at extremely high temperatures.
Coconut Flavour Oil is a concentrated flavour that contains the delicious essence of tropical coconuts. Our affordable and rich-quality Organic Coconut Flavour Oil is suitable for those who have started a bakery, ice cream parlour, juice counters, etc. It can also add a unique and appealing scent to the products that are used for lips.
Coconut Flavour Oil Uses
Lip Care Products
Coconut Flavour Oil improves the fragrance of the lip care products such as lipsticks, lip balms, lip glosses, etc. It also enhances their ability to nourish your lips. Also, the flavour is powerful and durable enough to last longer.
Baked Goods
Couple of drops of Coconut Flavour Oil can impart a delicate, sweet, and slightly nutty flavour to your baked items and chocolates. It will make your pastries, cakes, and other baked items taste delicious.
Confectioneries
Makers of confectioneries like marshmallows, fudges, and other sweets and confectioneries can add a refreshing taste to their products by using our pure Coconut Food Essence. It proves to be an ideal flavouring ingredient due to its sugar-free nature.
Ice Creams
Make ice creams that contain the natural and fresh taste of coconuts. Give your taste buds a treat of authentic coconut by adding a few drops while preparing desserts as well.
Chocolates & Candies
Flavourful punch of coconuts will add a mouth-watering taste to your chocolates. Add them to your candies, toffees, milk bars, and other chocolates if you wish to include the unique and delicate taste of coconuts in them.
Mocktails
Add a unique and mesmerizing flavour to your mocktails by using our Coconut Flavour Oil. The fresh coconut flavour will make the beverages refreshing and sweet enough to quench your thirst.
Coconut Flavour Oil Benefits
Gluten Free
People who prefer gluten-free flavour oil and products can utilize our Coconut Flavour Oil as it is free from gluten. It also does not contain artificial flavours, preservatives, and fillers and safe for consumption.
Concentrated Flavour
Concentrated nature of this oil will bring the desired flavour and fragrance with a few drops. You don't have to add too much of this flavouring essence. The juicy and sweet Coconut Flavour Oil will make your food items mouth-watering.
Blends Easily
Coconut Flavour Oil can be blended with both water and oil-based ingredients, so it is compatible with a variety of food, cosmetics, and beverages. It also gels with other flavours and allows you to experiment with different kinds of flavours and aromas.
Food Grade Oil
Coconut Flavour Oil is 100% food-grade oil. Therefore, you can easily add them to your baked goods, toffees, confectioneries, and other food items. Moreover, it does not alter the quality or texture of your food items in any way.
Vegan Friendly
No animal-based ingredients were incorporated while manufacturing Coconut Flavour Oil. It is a vegetarian product, and even vegans can use it without any issues. It also meets the standards of Kosher and Halal requirements.
Safe & Organic
Coconut Flavour Oil is safe for consumption as no synthetic fillers are used while making it. It is alcohol-free and does not contain phthalates, and it is safe for both external application and internal consumption.
Product Specifications
| | |
| --- | --- |
| Product Name: | Coconut Flavour Oil |
| INCI Name: | Cocos Lucifer Flavouring Oil |
| Brand Name: | VedaOils |
| Ingredients: | Edible Vegetable Oil, Permitted Nature Identical & Flavouring substances |
| Suitable For Flavouring: | Bakery products, cookies, milkshakes, ice creams, chocolates, candies, and other food items and beverages. |
| Aroma: | Fruity & Creamy blend of vanilla with coconut base |
| Colour: | Colourless and Clear |
| Alcohol-Free: | Yes |
| Storage: | Store the bottle in a cold and dry place away from direct sunlight for prolonged use. |
| Shelf Life: | 1 Year |
| COA: | |
| MSDS: | |
CAUTION: It is meant for external purposes. Keep it away from the reach of your kids and avoid direct contact with eyes
Packaging Sizes
Please Note: The packaging shown above is a General Representation of the various sizes and types of packaging available for this product. Not all sizes and types of packaging for this product maybe available at all times.
Buy Coconut Flavour Oil Online in UK at Low Price
VedaOils leading manufacturer, distributor, and supplier of premium-quality Coconut Flavour Oil, We specialize in both oil and water-soluble flavour oil and our catalog is wide enough to serve all your requirements. Our food-grade flavour oils are gluten-free and naturally prepared. Organic Coconut Food Essence does not include any toxins or chemicals that may harm your health in any way. It is free from alcohol, animal-based ingredients, and artificial preservatives. Even vegans may use it as per their requirements.
High stability of essence oils enables you to add them to numerous DIY and commercial products. We are offering Best Natural Coconut Food Flavour Oil at cost-effective and wholesale prices for commercial users and also provide discounted rates and offers to make them economical for everyone. Our quick delivery and high standards of quality and packaging enable us to deliver effective and high-quality products at your doorsteps.
Vedaoils Coconut Food Essence is available in packages of 0.100 KG, and 1.0 Kilogram through our website, we are exporting them in various countries like the USA, Australia, and Canada. Our logistics partners like FedEx, Blue Dart, India Post, DHL, etc that make it possible to deliver our products in real-time.
Frequently Asked Questions
WE NOTICE YOU ARE FROM
US & CANADA LOCATION