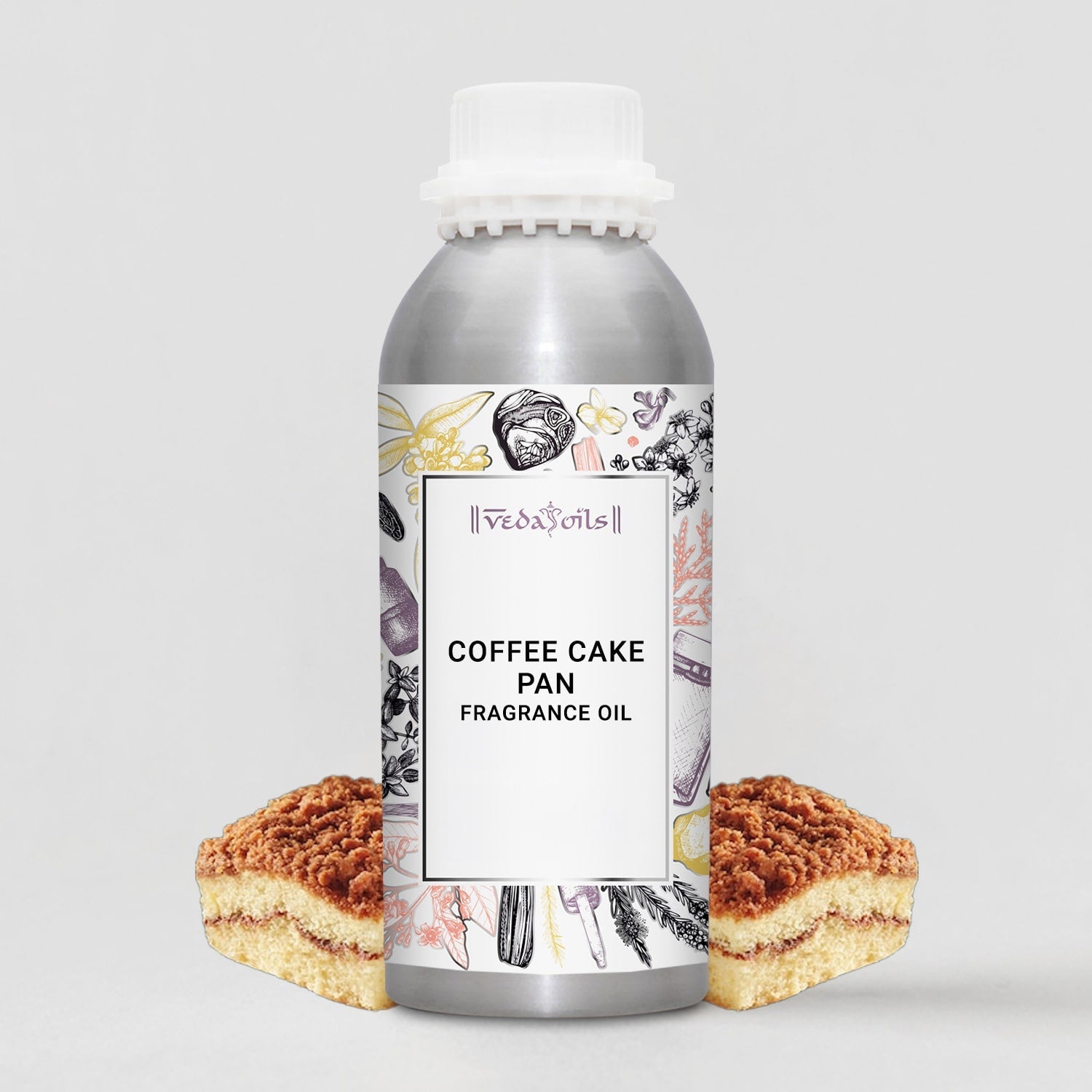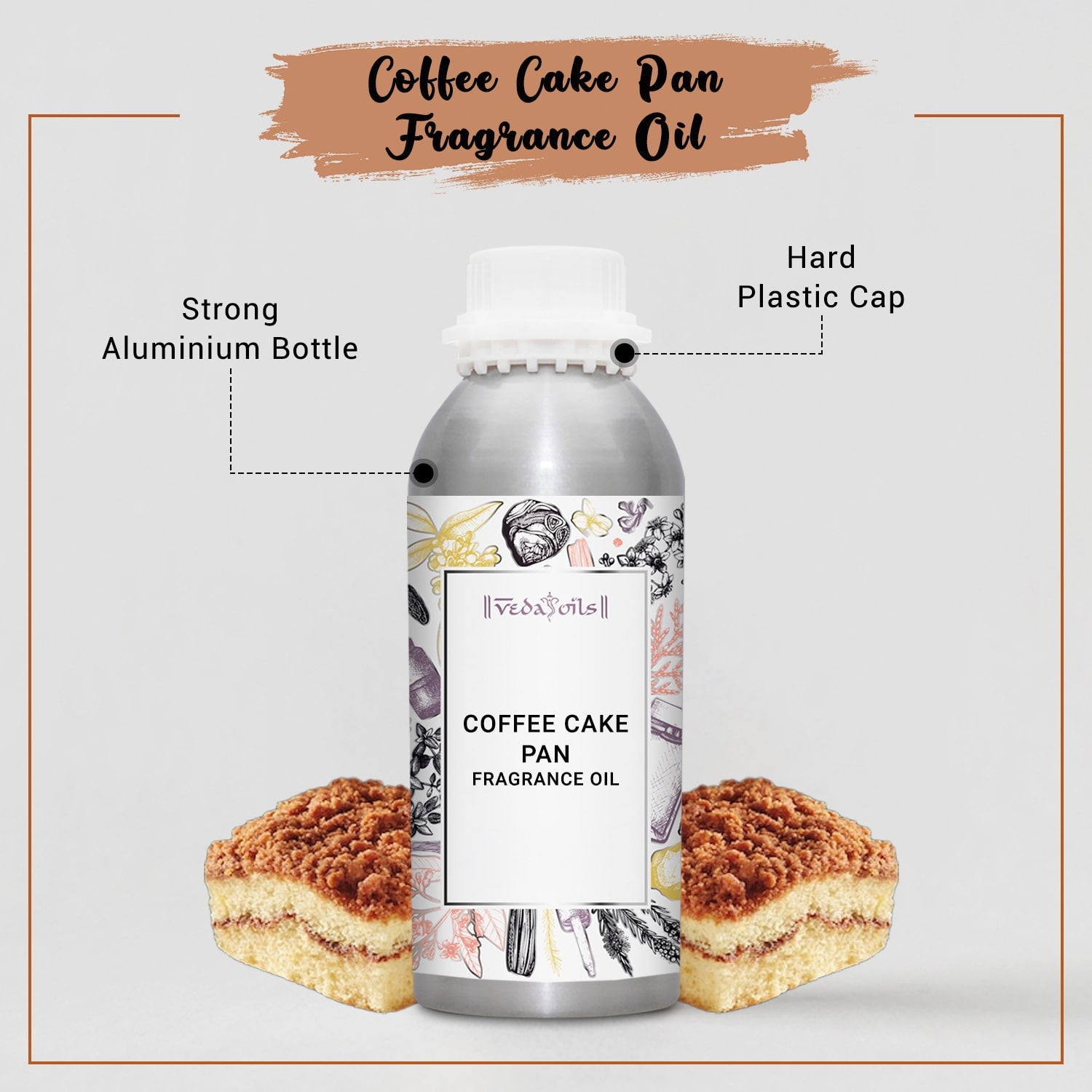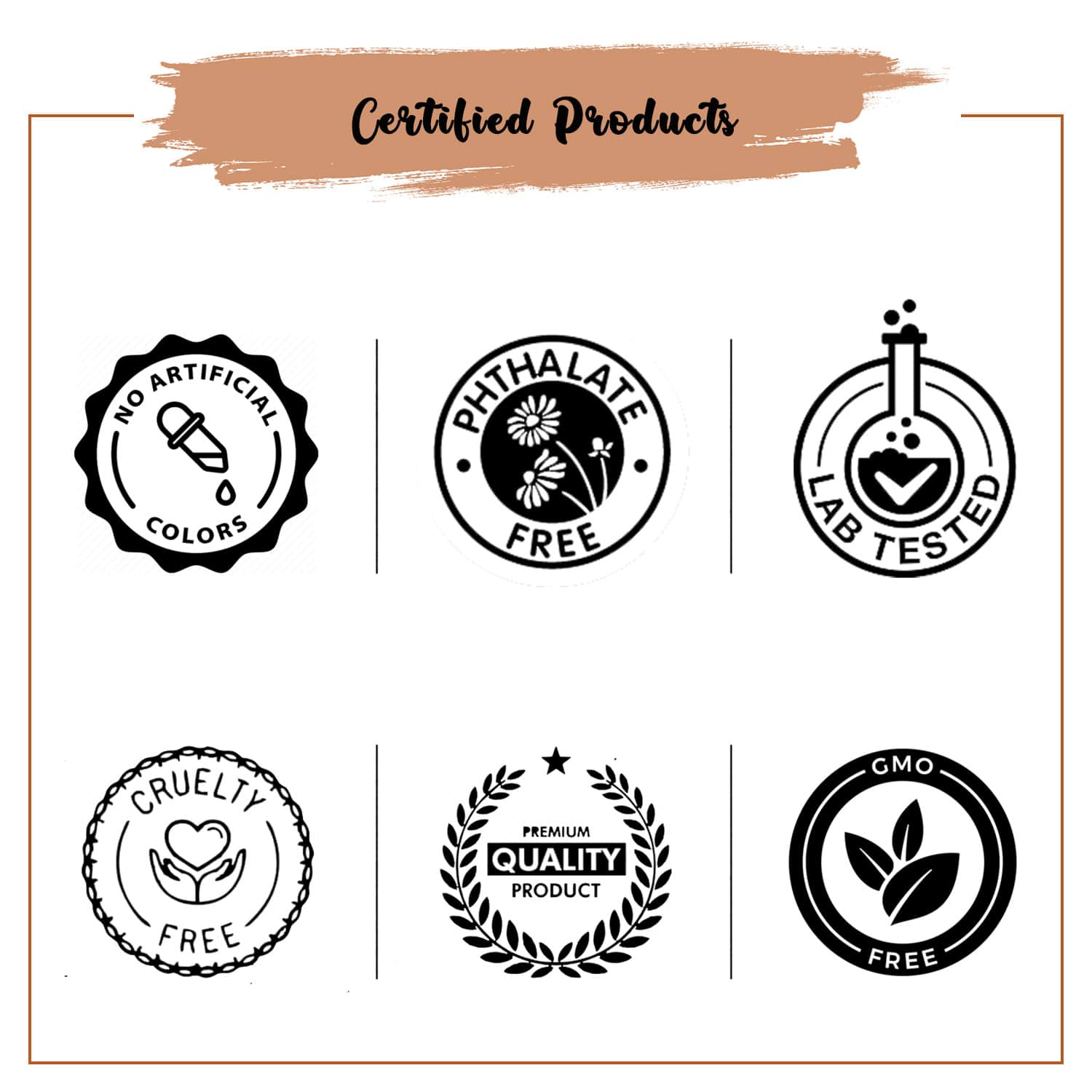 Our Certifications
Coffee Cake Fragrance Oil
Vedaoils Coffee Cake Fragrance Oil has a delicious aroma that you could almost eat! Toasty coffee cake's mouth-watering flavors are balanced by warm cinnamon, rich sweet honey, creamy vanilla extract, and a zingy dash of citrus-infused maple. The buttery caramel with heart notes of cinnamon sugar and a well-rounded vanilla cake base together evoke the aroma of a quaint coffee shop.
To produce a delectable experience, this oil combines the top notes of a delicious coffee cake made with butter and aromatic spices with honey and jasmine undertones. Mid notes with cinnamon that are sweet, fruity, and creamy. The base notes of vanilla, powder, and nuts bring the fragrance to a well-rounded conclusion.
When used to manufacture soap, candles, lotions, and other products, coffee cake fragrance oil provides a lovely fragrant trail that is warm and comforting. This aromatic oil creates expensive and opulent body sprays, colognes, deodorants, and perfumes. Due to its pleasant accent, its addictive and compulsive aroma is a well-known ingredient for manufacturing skincare and bathing goods.
Coffee Cake Fragrance Oil Uses & Benefits
Candle Making
Incredibly aroma of freshly baked coffee cake, with sweet undertones of vanilla, cinnamon, and honey, is addictive. Coffee cake fragrance oil can create scented candles at home that have a calming scent.
Scented Soap Making
To give soap and washing bars the warm, enticing aroma of a delightful and sweet coffee cake, coffee cake fragrance oil is used. It is simple to combine with both liquid and melt soap bases.
Skin Care Products
Coffee cake fragrance oil is used in body butter, lotions, moisturizers, face cleansers, and toners to give the goods a sweet and distinctive scent. These items are non-allergenic and safe for the skin.
Perfume Making
Coffee cake fragrance oil is used in aromatic body sprays, including perfumes, colognes, body mists, and deodorants, because of its rich and distinctive aroma that attracts a lot of attention.
Air Freshener
Coffee cake fragrance oil is easy to inhale, making it perfect for use in air freshener products for your home, car, and business. Because it is chemical-free, it makes a great fragrance oil for diffusers and humidifiers
Lip Care Products
Coffee cake fragrance oil is used in lip cosmetics such as lip exfoliating scrubs, lip balms, lip gloss, lipstick, etc., because of its opulent and distinctive perfume. If used sparingly, this scented oil is safe.
How To Use Coffee Cake Fragrance Oil?
Product Specifications
| | |
| --- | --- |
| Product Name: | Coffee Cake Fragrance Oil |
| INCI Name: | Coffee Cake & Spice Fragrance Oil |
| Country of Origin: | India |
| Foam: | Liquid |
| Flash Point: | N/A |
| Color: | Pale yellow to amber in color. |
| Aroma: | Sweet Honey, Light Citrus With Coffee Beans, Creamy And Light Spicy. |
| Suitable for: | Bath Bombs, Lipsticks, Lip Balms, Facial and Body Scrubs, Creams, Perfume Oils |
| Packaging Type: | As per requirement |
| Storage: | Store in a Cool & Dry place. |
| Shelf Life: | 2 years |
| COA: | |
| MSDS: | |
Packaging Sizes
Please Note: The packaging shown above is a General Representation of the various sizes and types of packaging available for this product. Not all sizes and types of packaging for this product maybe available at all times.
Buy Coffee Cake Fragrance Oil at Wholesale Price
VedaOils is a leading manufacturer, distributor, and wholesaler of premium quality Coffee Cake Fragrance Oil in India. Our Pure Coffee Cake Fragrance Oil is free from toxins and alcohol-based ingredients. It is also Vegan-friendly and Cruelty-free so that you can add it to any ingredients of your choice. The formula and consistency of this Fragrance oil are perfect for adding in any DIY product as it is highly stable.
We offer Natural Coffee Cake Fragrance Oil wholesale price in bulk quantities for personal and commercial purposes. This aroma oil has boundless uses and benefits. It is also very versatile. The olfactive notes of this scented oil contain hints of creamy, floral, fresh, intoxicating, feminine, forceful, and sweet fragrance, which can be used in different ways.
Now you can order Coffee Cake fragrance oil at best-assured prices. Get big discounts, cashback offers, and great deals while buying fragrance oils online from the VedaOils platform. We follow certain packaging standards while packing our high-grade fragrance oil so that you can receive them in perfect condition at your doorsteps.
VedaOils offers its Pure Coffee Cake Fragrance Oil in packages of different quantities (100gm, 500gm, 1kg) so that you can order them as per your needs from our website. We export our Aroma Oil in bulk quantities to various countries like The USA, UK, Canada, Australia, etc., through our logistic partners DHL, FedEx Blue Dart, India Post, etc.
Frequently Asked Questions
WE NOTICE YOU ARE FROM
US & CANADA LOCATION