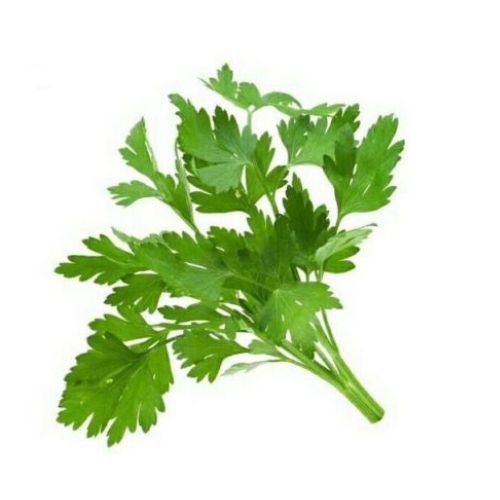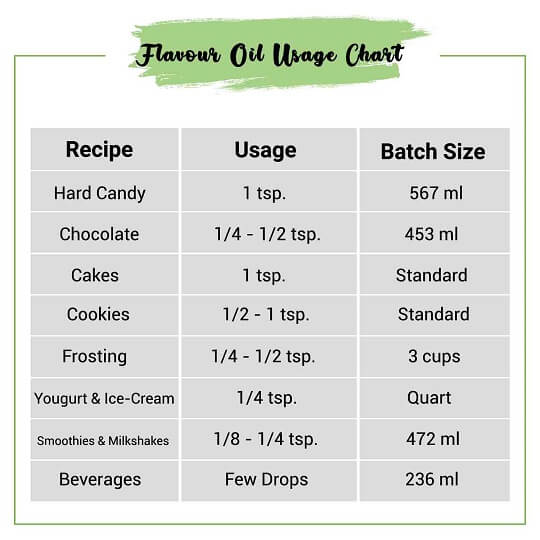 Our Certifications
Coriander Flavour Oil
Indians love the aroma and taste of Coriander leaves and often use them to add a distinct flavour to curries, vegetable side dishes, chutneys, etc. Made from fresh coriander leaves and other organic ingredients. Its unique spicy and sharp flavour will make your cuisines taste special. As it does not contain any chemical additives and preservatives, you can use Coriander Flavour Oil in your dishes without any second thought.
Coriander Flavoured Oil comes in a clear or colorless form and its consistency varies from watery to thin. As a result, you can use it easily in a wide range of dishes without changing their appearance or texture. Coriander Flavouring Essence retains its aroma and taste even when used at extremely high temperatures. The liquid essence of coriander flavour is strong enough to provide the desired flavour to your food items with a small quality.
Coriander Food Flavour Oil are suitable for baking purposes and since it is water-soluble, you can use it in a variety of food items and juices as well. The real aroma of fresh Coriander leaves can be introduced to your recipes by adding our Natural Coriander Flavour Oil to them. You can also use it to replace Coriander leaves or when you don't have them in your home.
Coriander Flavour Oil Uses
Recipes
Curries, soups, and other recipes can contain coriander leaves' fresh and aromatic flavour. For that, you need to add a few drops of Coriander Flavour Oil in them. They will taste and smell amazing after its addition.
Vegetable Juices
Vegetable juices can contain Coriander Flavouring Oil to make them more delicious. You can add it to juices of carrot, cucumber, beetroot, spicy buttermilk, or mocktails of vegetable juices to enhance their aroma and fragrance.
Baked Items
Some biscuits, pies, and baked goods need to have a slightly spicy taste. You can add our fresh Coriander Flavour Oil to them because of its fresh herbal flavour. They can enhance the aroma of other bakery goods as well.
Pizzas & Lazanias
Pizzas, stews, lazania, and other continental and Italian dishes are mouthwatering. You can add the twist of India spice by including our fresh Coriander Flavour Oil while making these recipes.
Dishes
Add Coriander Flavour Essence to vegetable preparations to make them even more delicious. It can also be added to non-vegetarian dishes like mutton, crabs, fish, and chicken recipes to make them smell and taste even more tempting.
Salads Dressing
Coriander Flavour Oil can be an important ingredient in your salad dressings. It can also increase the deliciousness of your starters and appetizers like masala papad, chicken chillies, and numerous other dishes.
Coriander Flavour Oil Benefits
Strong Formula
Coriander Flavour Oil is a concentrated flavour, you don't need to add too much of it to flavour your dishes. A few drops would be sufficient enough to bring the desired aroma and taste to your food preparations.
Food Grade
We believe in providing only the best flavouring essences to our customers. Our Coriander Food Flavour Oil is 100% pure and food grade. You can include it in all your food preparations and beverages.
Safe
Coriander Flavour Oil does not contain additives or fillers, it is safe for consumption. It is free from artificial flavours and colours. It does not contain any chemicals or synthetic preservatives too.
Easily Blends
Compatibility of Coriander Flavour Oil is amazing as it blends easily with most flavour oils. It can easily be mixed with natural ingredients like buttermilk, cheese, and various other ingredients.
Skin Friendly
You don't have to think whether our Coriander Flavour Oil will suit your skin or not. It is made to be skin-friendly, and it does not affect your skin in any way.
Amazing Taste
Curries, soups, and other recipes can contain coriander leaves' aromatic flavour. You need to add a few drops of Coriander Flavoured Oil in them. They will taste and smell amazing after its addition.
Product Specifications
| | |
| --- | --- |
| Product Name: | Coriander Flavour Oil |
| INCI Name: | Coriandrum Sativum |
| Raw Material Source: | Coriander Leaves |
| Manufacturing Process: | Edible Vegetable Oil, Permitted Nature Identical & Flavouring substances |
| Suitable For Flavouring: | Curries, salad dressings, side dishes, non-vegetarian, and vegetarian dishes. |
| CAS Number: | 8008-52-4 |
| GMO: | It is GMO-free since no plant-derived ingredients are used for making it. |
| Vegan: | As it is free from animal-derived ingredients, vegans can use it without any doubts. |
| Alcohol-Free: | Yes |
| Storage: | Store the bottle in a cold and dry place away from direct sunlight for prolonged use. |
| Shelf Life: | 2 years |
| Aroma: | Light Minty |
| Color: | Transparent |
CAUTION: It is meant for external purposes. Keep it away from the reach of your kids and avoid direct contact with eyes
Packaging Sizes
Please Note: The packaging shown above is a General Representation of the various sizes and types of packaging available for this product. Not all sizes and types of packaging for this product maybe available at all times.
Buy Coriander Flavour Oil Online in UK at Low Price.
VedaOils leading manufacturer, distributor, and supplier of premium-quality Coriander Flavour Oil, We specialize in both oil and water-soluble flavour oil and our catalog is wide enough to serve all your requirements. Our food-grade flavour oils are gluten-free and naturally prepared. Natural Coriander Food Essence does not include any toxins or chemicals that may harm your health in any way. It is free from alcohol, animal-based ingredients, and artificial preservatives. Even vegans may use it as per their requirements.
High stability of essence oils enables you to add them to numerous DIY and commercial products. We are offering Best Organic Coriander Food Flavour Oil at cost-effective and wholesale prices for commercial users and also provide discounted rates and offers to make them economical for everyone. Our quick delivery and high standards of quality and packaging enable us to deliver effective and high-quality products at your doorsteps.
Vedaoils Coriander Flavoured Oil is available in packages of 0.100 KG, and 1.0 Kilogram through our website, we are exporting them in various countries like the USA, Australia, and Canada. Our logistics partners like FedEx, Blue Dart, India Post, DHL, etc that make it possible to deliver our products in real-time.
Frequently Asked Questions
WE NOTICE YOU ARE FROM
US & CANADA LOCATION