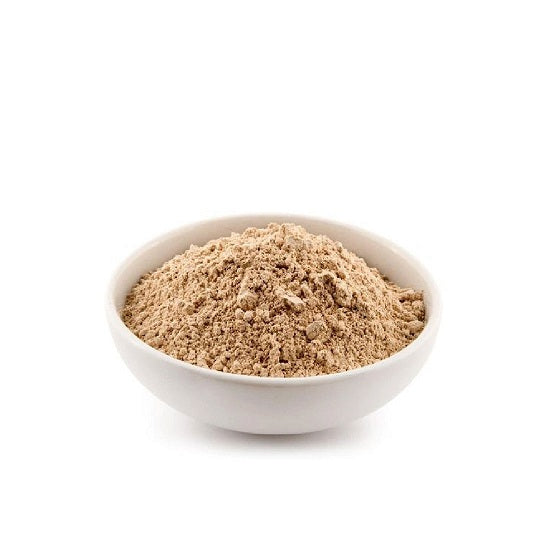 Our Certifications
Dry Flo Pc
Dry Flow PC is a topical ingredient commonly used in cosmetic and personal care formulations. It is a hydrophobic silica-based powder that helps improve the flow and texture of powdered products such as pressed powders, loose powders, and powder foundations. Dry Flow PC acts as an effective flow agent, preventing clumping and improving the dispersibility of powders. It promotes uniformity and enhances the application of cosmetics on the skin, ensuring a smooth and even coverage.
Additionally, it contributes to the overall feel and texture of the product, imparting a silky and luxurious sensation. The hydrophobic nature of Dry Flow PC allows it to repel water, making it particularly suitable for use in waterproof or long-lasting cosmetics. It helps maintain the integrity and longevity of the product, even in humid conditions. Dry Flow PC plays a vital role in improving the flow, texture, and performance of powdered cosmetics, providing a more enjoyable and seamless application experience.
Dry Flo Pc Benefits & Uses
Powdered Cosmetics
Dry Flow PC is widely used in powdered cosmetic products such as pressed powders, loose powders, blushes, and eyeshadows. It serves as a flow agent, preventing clumping and enhancing the dispersibility of the powder. This property ensures a smooth and even application, improving the overall texture and coverage of the cosmetic product.
Skincare Formulations
Dry Flow PC can be used in skincare formulations such as facial masks, powders, and serums. It helps to improve the texture and spreadability of these products, making them easier to apply and ensuring even distribution on the skin. Dry Flow PC can enhance the sensory experience of skincare products, providing a silky and smooth feel.
Sunscreen Products
Dry Flow PC is also utilized in sunscreen formulations, particularly those in powder or loose form. It aids in improving the flow and dispersion of the sunscreen particles, enhancing the coverage and effectiveness of the product. Dry Flow PC can contribute to the water-resistance and long-lasting properties of sunscreen formulations, making them suitable for outdoor activities
Flow-Enhancing Property
Dry Flow PC possesses excellent flow-enhancing properties, making it an effective ingredient in topical formulations. It helps prevent clumping and promotes the flowability of powdered products, ensuring smooth and even application. The flow-enhancing property of Dry Flow PC allows for improved dispersibility and better coverage on the skin.
Texture Improvement
Dry Flow PC contributes to the improvement of the texture in topical formulations. It imparts a silky and smooth feel to the product, enhancing the sensory experience during application. This property adds a luxurious touch and enhances the overall user experience of the product.
Water Resistance
Dry Flow PC is hydrophobic, meaning it repels water. This property is particularly beneficial in topical products that require water resistance, such as waterproof cosmetics or sunscreens. Dry Flow PC helps maintain the integrity of the formulation and prevents water-induced clumping or degradation, ensuring long-lasting performance even in humid or wet conditions.
Product Specifications
| | |
| --- | --- |
| Product Name : | Dry Flo Pc |
| Brand Name: | VedaOils |
| Color: | Light Brown |
| Shelf Life: | 24 months |
| Form: | Solid |
| Applications: | Sunscreen Products, Skincare Formulations, Powdered Cosmetics etc |
Packaging Sizes
Please Note: The packaging shown above is a General Representation of the various sizes and types of packaging available for this product. Not all sizes and types of packaging for this product maybe available at all times.
Buy Dry Flo Pc Online In The Uk At Wholesale Price
VedaOils is one of leading Wholesale suppliers, manufacturer, and exporter of Dry Flo Pc in the United Kingdom. Vedaoils manufactures the highest quality Dry Flo Pc cosmetic that does not compromise with your health and beauty. Our Cosmetic Ingredients does not contain any harmful preservatives, fragrances, additives and filler. Order Dry Flo Pc raw ingredients at a low price for Industrial & Personal end products.
We employ numerous tests and quality checks to ensure that only Premium-quality Dry Flo Pc reaches you. The highest quality and packaging standards are employed to deliver desirable results on usage. Also, our portal uses a secure payment gateway such as Visa, Mastercard to safeguard your transactions. Order Dry Flo Pc Online in Bulk Quantity at Wholesale different packages so that you can order and use them as per your needs.
We export our high-quality Dry Flo Pc to the US, Canada, Australia, and worldwide. Our products follow the highest standards when it comes to quality and purity. Your orders are delivered to your doorstep, so you don't have to worry about going outside. We assure you that you will not regret choosing us! We also deliver the products worldwide using our logistic partners DHL, FedEx, Blue Dart, India Post, etc. Get great cashback, combo offers, deals and discount offers while buying Dry Flo Pc online from VedaOils store.
Frequently Asked Questions