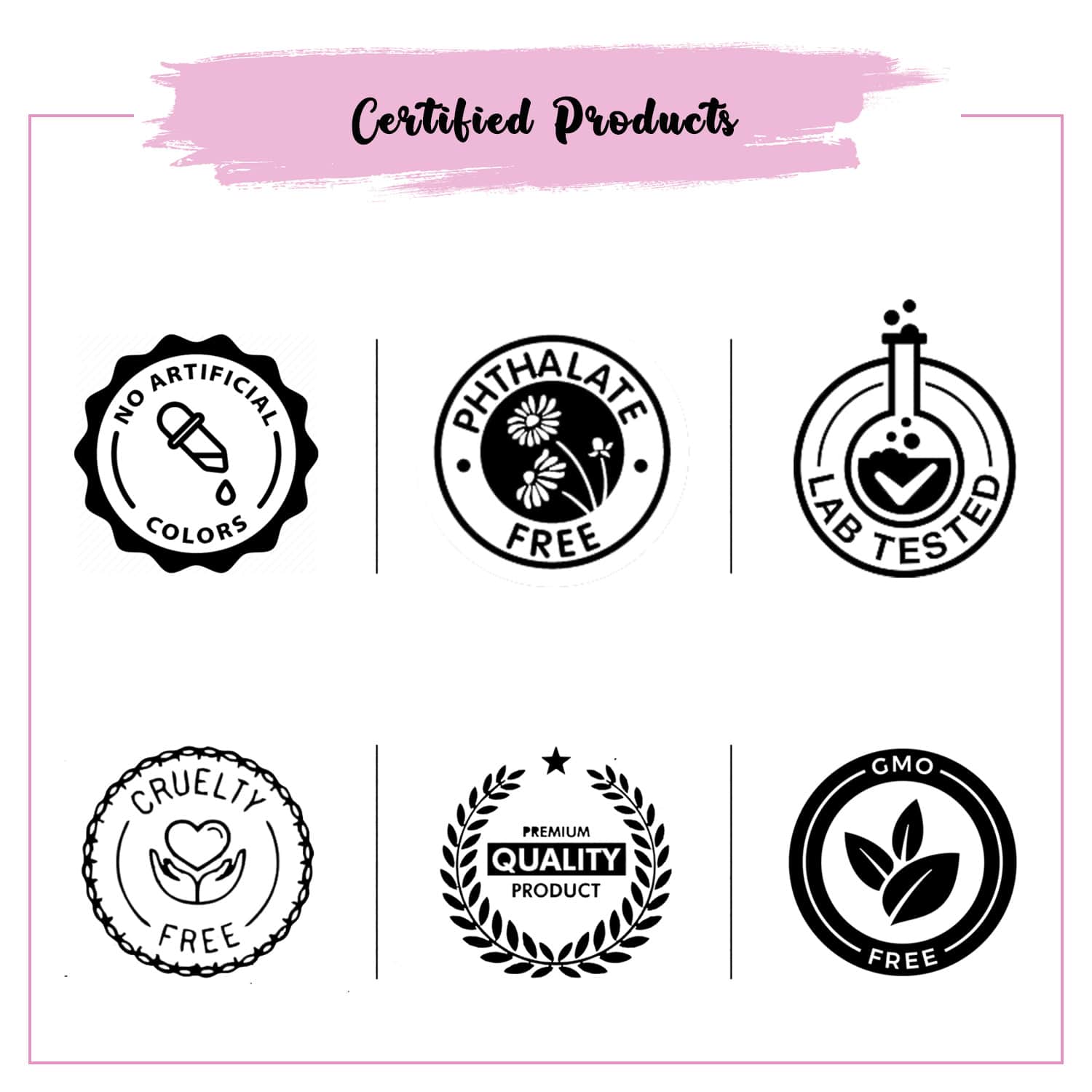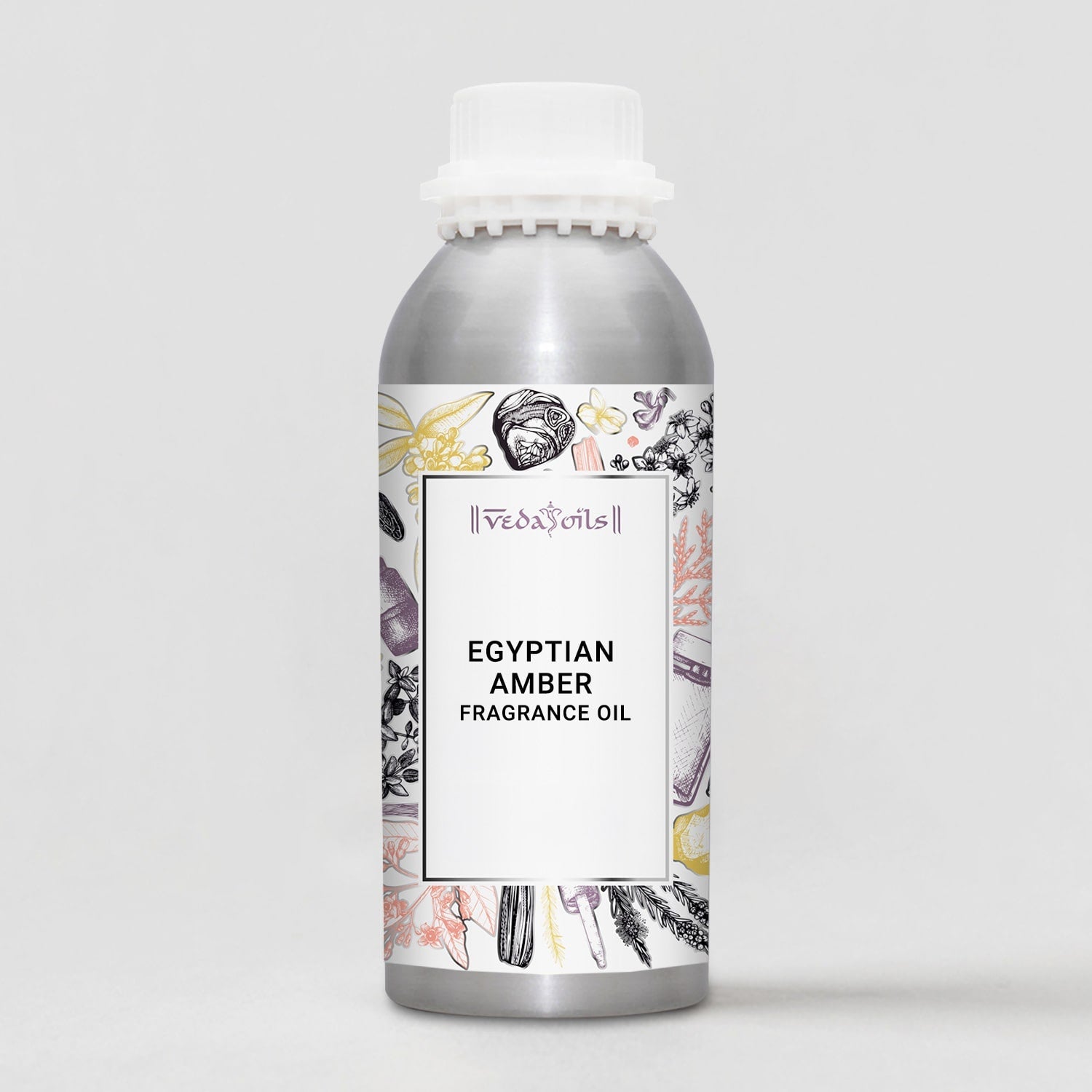 Our Certifications
Egyptian Amber Fragrance Oil
The magnificent, clean and soft aroma of Egyptian Amber Fragrance Oil is extracted from the fresh amber notes. The oil's sweet, warm, powdery musk smell consists of natural ingredients like patchouli, vanilla, styrax, and more. Egyptian amber fragrance oil is a prominent choice for making oriental fragrances because of its powdery texture and eclectic feel. Alluring and woody fragrance oil Egyptian amber fragrance oil adds a light touch of scent, making it an invigorating choice for making different fragrance products.
The fresh earthy patchouli and amber notes wrap up this beautiful and mysterious fragrance oil. This fragrance oil is a great choice for making scented candles, soaps, perfumes, colognes, room fresheners and for bathing and cosmetic products. The little stronger and long-lasting scent of Egyptian Amber fragrance oil energizes and revitalizes the senses of our minds and leaves us with a fresh mind. Veda Oils uses the fresh amber note to create fragrant products with a scent that lingers throughout the day.
Egyptian Amber Fragrance Oil Uses & Benefits
Scented Soap Making
The earthy and sweet smell of Egyptian amber fragrance oil is ideal for making scented soaps. The subtle scent of amber notes and sandalwood makes an ideal bathing soap that, when used, promises to last longer.
Candle Making
Relish the sophisticated fragrance of fresh amber notes with Egyptian Amber fragrance oil to make scented candles that adorn the atmosphere with a refreshing and eclectic scent. These scented candles make the environment smell floral and fresh.
Room Freshner
Egyptian amber fragrance oil eliminates bad odour instantly when used as an air freshener. The fragrance oil helps get rid of any harmful bacteria from the environment and removes bad smells from the environment.
Incense sticks
Lighting incense sticks fill the environment with the amber fragrance's woody and refreshing scent. Using this fragrance oil for making incense sticks leaves our environment with a refreshing aura that is eco-friendly.
Perfumes
Egyptian Amber fragrance oil flaunts a unisex fragrance with rich and fresh amber notes making it a refreshing scent. The fragrance helps remove all the bad odours from the body, and the fragrances made with this oil are long-lasting.
Cosmetics Care Products
Most skincare products like lotions, creams and moisturizers use Egyptian amber fragrance oil as a fragrant ingredient to introduce a subtle and earthy smell to these products. The Egyptian amber fragrance oil is also safe for all skin types.
How To Use Egyptian Amber Fragrance Oil
Product Specifications
| | |
| --- | --- |
| Product Name: | Egyptian Amber Fragrance Oil |
| INCI Name: | Rosa Damascena |
| Country of Origin: | India |
| Foam: | Liquid |
| Flash Point: | N/A |
| Color: | Pale yellow to amber in color. |
| Aroma: | Fresh, Earthy, and Sweet Floral fragrance |
| Suitable for: | Bath Bombs, Lipsticks, Lip Balms, Facial and Body Scrubs, Creams, Perfume Oils |
| Packaging Type: | As per requirement |
| Storage: | Store in a Cool & Dry place. |
| Shelf Life: | 2 years |
| COA: | |
| MSDS: | |
Packaging Sizes
Please Note: The packaging shown above is a General Representation of the various sizes and types of packaging available for this product. Not all sizes and types of packaging for this product maybe available at all times.
Buy Egyptian Amber Fragrance Oil at Wholesale Price
VedaOils is a leading manufacturer, distributor, and wholesaler of premium quality Egyptian Amber Fragrance Oil in India. Our Pure Egyptian Amber Fragrance Oil is free from toxins and alcohol-based ingredients. It is also Vegan-friendly and Cruelty-free so that you can add it to any ingredients of your choice. The formula and consistency of this Fragrance oil are perfect for adding in any DIY product as it is highly stable.
We offer Natural Amber Fragrance Oil wholesale price in bulk quantities for personal and commercial purposes. It is extracted from the natural amber notes. This aroma oil has boundless uses and benefits. It is also very versatile. The olfactive notes of this scented oil contain hints of honey, mossy, spicy, and fruity fragrance, which can be used in different ways.
Now you can order egyptian amber fragrance oil at best-assured prices. Get big discounts, cashback offers, and great deals while buying fragrance oils online from the VedaOils platform. We follow certain packaging standards while packing our high-grade fragrance oil so that you can receive them in perfect condition at your doorsteps.
VedaOils offers its Pure Egyptian Amber Fragrance Oil in packages of different quantities (100gm, 500gm, 1kg) so that you can order them as per your needs from our website. We export our Aroma Oil in bulk quantities to various countries like The USA, UK, Canada, Australia, etc., through our logistic partners DHL, FedEx Blue Dart, India Post, etc.
Frequently Asked Questions
WE NOTICE YOU ARE FROM
US & CANADA LOCATION