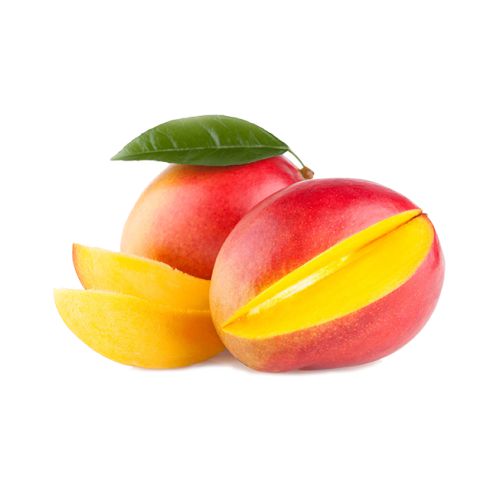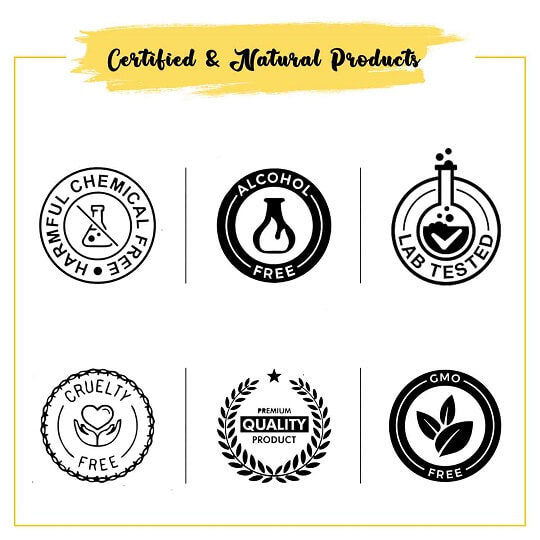 Our Certifications
Fresh Mango Flavor Oil
Our Mango Flavouring Oil is made from fresh and ripe mangoes. If you need a twist of tropical flavours in your candies, desserts, ice creams, juices, and cakes, then you can try this unique and refreshing flavour. It is a great addition to sherbets and can be used for making milkshakes and mocktails as well. As it is a flavouring oil, you need to mix it carefully while using it for flavouring beverages and food items. Don't keep the food item too watery while adding this flavouring essence, as it might take away some of its flavours.
Mango Flavour Oil available in clear liquid form and thin consistency, it does not modify or spoil the texture and colour of your final food applications or beverages in any way. Also, it is strong enough to produce the desired results with just a few drops. Our Mango flavour oil suitable for baking purposes, and since they are water-soluble, you can use them in a variety of food items and juices as well.
Liquid essence of mango flavour is strong enough to provide the desired flavour to your food items with a small quality. Also, this flavouring essence retains its aroma and taste even when used at extremely high temperatures. Fresh taste of ripe mangoes will make your day. Mango Flavoured Oil can be added to desserts to make them more tasty and appetising. Your kids will love the sweetness of ripe tropical mangoes and you can also incorporate them in the recipes made for special occasions and festivals.
Mango Flavouring Oil Uses
Ice creams & Desserts
Tantalizing sweet and sour flavor of delicious mangoes will make your ice creams and desserts mouthwatering. Mango flavour oil can be added to ice creams or used as topping on ice creams and desserts of any flavor.
Chocolates & Candies
Chocolates and candies can contain the tempting flavor of juicy mangoes if you add our Fresh Mango Flavor Oil while manufacturing them. The mango-flavored candies are equally popular among kids and adults and can boost the revenue of your chocolate business.
Sweets
Our Fresh Mango Flavored Oil gels with milk, honey, sugar, and other ingredients. You can make sumptuous and delectable sweets by adding them as a flavoring agent. The taste of fresh mangoes goes with both traditional sweets and confectioneries.
Juices & Mocktails
Immerse your taste buds in the refreshing taste of juicy and sweet mangoes by adding our Fresh Mango Flavoring Essence to your juices. You can also add them to cocktails, mocktails, lassi, and other types of beverages.
Baking Items
Mango flavor makes cakes, pies, pastries, and other baked goods even more inviting. Add Mango Flavor Oil in your baked goods or use it as a topping on your pastries & cakes. Sugary sweetness with a tinge of tanginess will melt in your mouth easily.
Lip Care Products
Use our organic mango flavoring oil to add a special fragrance to your lip care products such as lip glosses, lipsticks, lip balms, etc. It is a completely safe and organic product that is formulated to be skin-friendly as well.
Mango Flavouring Oil Benefits
Delicious Flavor
Amazing flavor of mangoes will make your recipes tasty. Mango Flavor Oil proves to be a great addition to your chocolates, candies, juices, and desserts.
Alcohol-Free
Adding Fresh Mango Flavouring Oil to your recipes is a great option as it is a food-grade oil. Moreover, it can be added to cosmetics and lip care products as it is free from alcohol.
Vegan-friendly
Our Mango Flavored Oil is free from animal-based ingredients and therefore, vegans can use it without any doubt. It is also free from any kinds of additives that make it suitable for everyone irrespective of their eating preferences.
Gluten-free
If you prefer a gluten-free diet, you don't have to worry about our Fresh Mango Flavouring Oil as it is gluten-free. It is also free from synthetic flavors and fragrances that make it a healthy option for you.
Strong Flavouring Agent
A few drops of our Mango Flavored Oil is enough for flavouring drinks and recipes. It is because we provide concentrated flavor oils that contain a powerful aroma and taste.
Mixes Easily
Mango food flavouring Oil blends with different ingredients and flavors easily. Therefore, you can blend it with various types of foods and flavors to achieve the desired effect in your beverages and recipes.
Product Specifications
| | |
| --- | --- |
| INCI Name: | Mangifera Indica Extract Oil |
| Raw Material Source: | Mango Fruit |
| Manufacturing Process: | Edible Vegetable Oil, Permitted Nature Identical & Flavouring substances |
| Suitable For Flavouring: | Cakes, candies, jellies, pastries, dark and milk chocolates, juices, and other beverages. |
| CAS Number: | 90063-86-8 |
| GMO: | It is GMO-free since no plant-derived ingredients are used for making it. |
| Vegan: | As it is free from animal-derived ingredients, vegans can use it without any doubts. |
| Alcohol-Free: | Yes |
| Storage: | Store the bottle in a cold and dry place away from direct sunlight for prolonged use. |
| Colour: | Light Yellow |
| Shelf Life: | 2 Years |
CAUTION: It is meant for external purposes. Keep it away from the reach of your kids and avoid direct contact with eyes
Packaging Sizes
Please Note: The packaging shown above is a General Representation of the various sizes and types of packaging available for this product. Not all sizes and types of packaging for this product maybe available at all times.
Buy Fresh Mango Flavour Oil Online in UK at Low Price
VedaOils is one of the leading Wholesale suppliers, manufacturer, and exporter of Fresh Mango Flavour Oils and Food Flavour Oil in United Kingdom. We specialize in both oil and water-soluble flavouring oils and our catalog is wide enough to serve all your requirements. Our food flavour oils are gluten-free and naturally prepared.
Buy Fresh Mango flavour oil at the best price in United Kingdom through VedaOils online portal. We ensure smooth and safe transactions. We also employ a high standard of delivery to supply your order in the best quality. You can buy Fresh Mango essence oil at wholesale prices as we are offering them in bulk quantities.
We also export our high-quality Fresh Mango flavouring oil to the US, Canada, Australia, and other countries. Our products follow the highest standards when it comes to quality and purity. We assure you that you will not regret choosing us! We also deliver the products throughout the world using our logistic partners DHL, FedEx Blue Dart, India Post, etc.
Frequently Asked Questions
WE NOTICE YOU ARE FROM
US & CANADA LOCATION