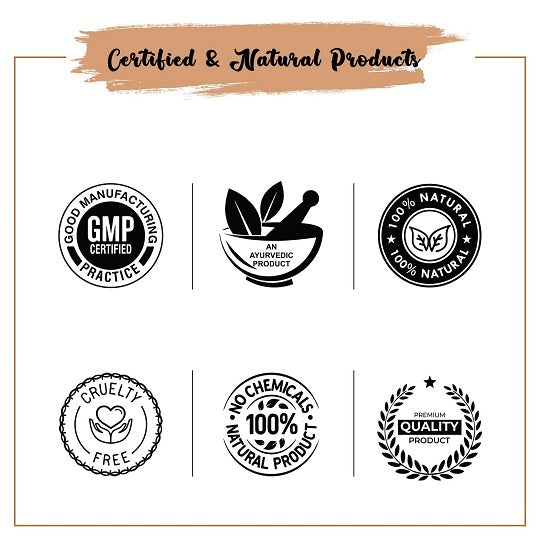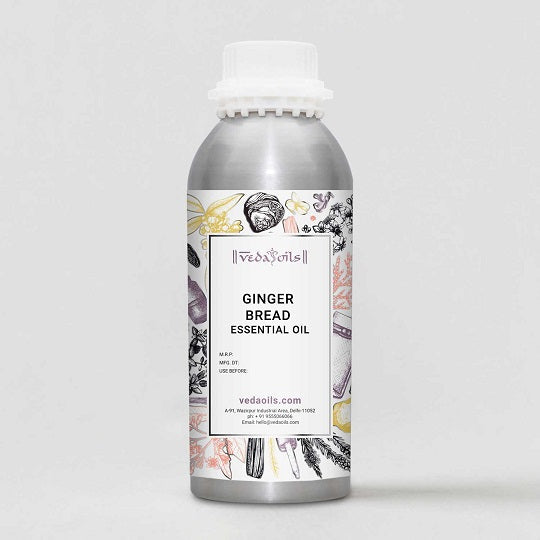 Our Certifications
Gingerbread Essential Oil Blend
Gingerbread is a fragrance that is so deliciously mouthwatering that it will be difficult not to eat it. Aromas of freshly baked Gingerbread, sweet Nutmeg, freshly ground Cinnamon, spicy Ginger, and a dash of Vanilla and Brown Sugar. Use gingerbread essential oil to spread holiday cheer! The festive holiday blend is delicately scented with ginger, clove, and cassia essential oils that evoke the aroma of freshly baked gingerbread cookies. Ideal for diffusers and home fragrance.
The rich aroma of molasses and spices transports you to Santa's workshop and transforms you into one of his elven bakers.With Gingerbread essential oil, you can enjoy the scent of Christmas all year long! This delectable oil is ideal for adding a festive flavor to any room, and they also have some wonderful aromatic properties.
Gingerbread Essential Blend Ingredients
Clove Essential Oil
Clove Bud Essential Oil can be used to make incense sticks, scented candles, perfumes, colognes, and deodorants because of its energizing scent. Clove Bud oil is also used for making homemade natural soaps.
Ginger Essential Oil
Pure Ginger Root Essential Oil soap bars contains powerful antioxidants that protect your skin from external factors like dust, pollution, sunlight, etc. It also fades scars and dark spots to some extent to give your face a spotless look.
Cassia Essential Oil
Pour a few drops of our organic Cassia essential oil into your bathtub to enjoy a warm, cozy, and relaxing bathing session. You can also blend with other oils like Neroli, Lemon, etc. for a more comforting experience.
Gingerbread Blend Uses & Benefits
Skincare Products
Gingerbread essential oil is ideal for creating a relaxing and aromatic beauty care product. This oil will whisk you away to a state of bliss! The gingerly and spicy scents found in it are used to make cosmetics & skincare items such as lotions, moisturizers, and toners.
Candle Making
When combined with premium candles, the spicy, sweet, and bitter molasses aroma of gingerbread essential oil will quickly fill your space with a vivid and cheery spicy scent. This energizing and calming scent can be used in any type of candle.
Perfume & Room Freshener
Nothing beats the aroma of freshly baked gingerbread during the holiday season. As a room freshener, its warming & sweet aroma will make your home smell divine. Its spicy, gingerly, nutty, sweet, & warm aroma mainly used in perfumes, deodorants, and colognes.
Packaging Sizes
Please Note: The packaging shown above is a General Representation of the various sizes and types of packaging available for this product. Not all sizes and types of packaging for this product maybe available at all times.
Buy Gingerbread Essential Oil Blend In UK at Low Price
If you are looking for a rejuvenating and refreshing oil that makes the atmosphere lively and cheerful, then Gingerbread Essential Oil Blend is for you. VedaOils is one of the leading manufacturers and suppliers of pure essential oils, essential oils blends, and other natural raw materials in United Kingdom. Our Gingerbread Oil Blend is a beautiful concoction of pure essential oils beneficial for your health and overall well-being.
VedaOils' Gingerbread Oil Blend is prized for its ability to calm and relax your mind and uplift your mood. When it comes to preparing the essential oils blends our experts stick to our long live organic roots and prepare a remedy that is so versatile in use. We provide premium quality pure Gingerbread Oil Blend at the best price in United Kingdom. Buy Pure Gingerbread Oil Blend online through our online shopping portal. Our portal uses a smooth transaction process, and our customer care services are available to help you out shopping or getting the answer to your queries. We deliver our Gingerbread Oil Blend all over United Kingdom and in other countries using our logistic partners DHL, FedEx, BlueDart, India Post, etc.
We ensure you that our Therapeutic Grade Gingerbread Oil Blend is completely free from any additives. To manufacture our Gingerbread Oil Blend, we do not use any colored tints, preservatives, fragrances, or chemically infused ingredients. Use our products without hesitation!
Frequently Asked Questions
WE NOTICE YOU ARE FROM
US & CANADA LOCATION