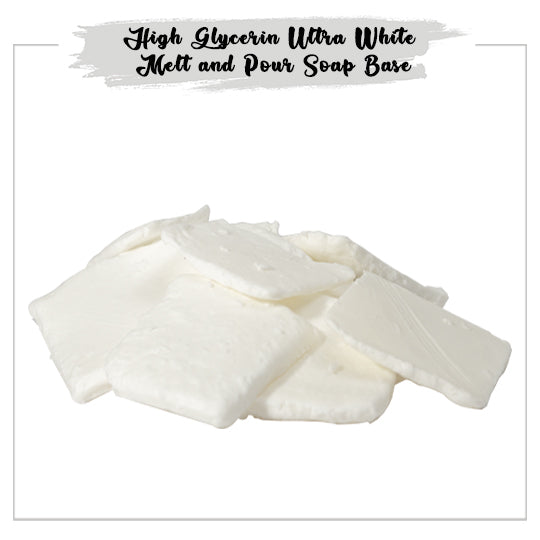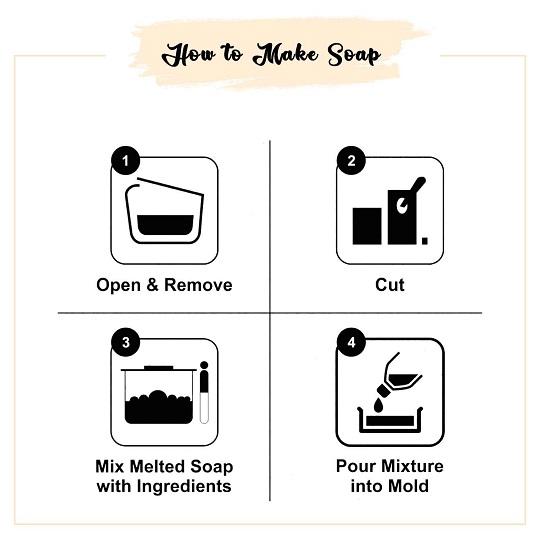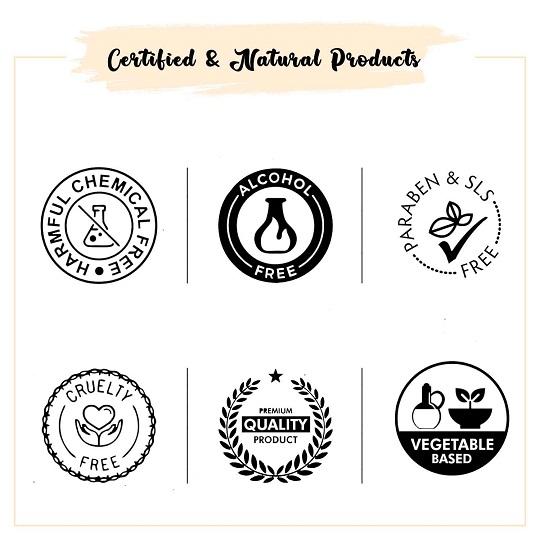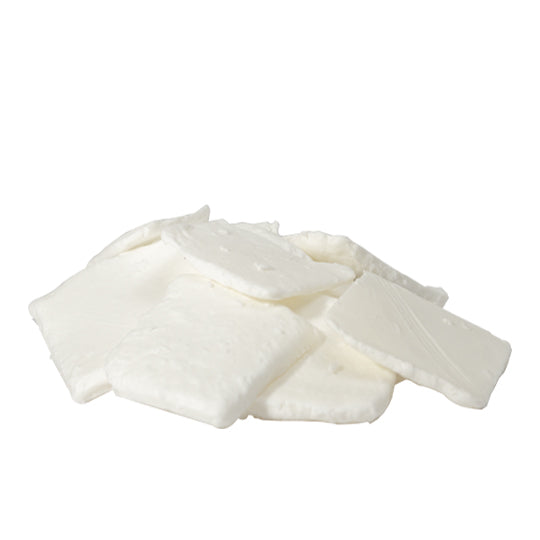 Our Certifications
High Glycerin Ultra White Melt and Pour Soap Base
Glycerin Soap Base are enriched with moisturizing and nourishing qualities of Glycerin. It acts as a skin moisturizer and soothing agent for chapped, dry skin. Made with pure glycerin, Our glycerin based soap is a great emollient when used in soaps and highly effective for smoothing the skin and reducing swelling and itchiness.
Glycerin has been used in skin care and hair care products for ages, it acts as a humectant and provides intense moisture and hydration to dry skin or scalp. It treats irritated skin, helps remove dandruff from the scalp, makes your skin wrinkle-free and radiant glow. Organic glycerin soap base imparts all these qualities to your homemade soap and provides a soap base that does neither lather nor lack in benefits for skin and hair.
Carefully crafted with pure ingredients such as Water, Propylene Glycol, Sodium Stearate, Glycerin, Sodium Lauryl Ether Sulfate, Coco Betaine, Titanium Dioxide, Our Glycerin melt and pour soap base is free from harmful chemical, additives, or parabens. It is 100 % pure and white glycerin soap base providing a plum and supple look to your skin and nourishment to your hair.
The foremost benefit of using melt and pour glycerin soap is that the user does not have to deal with the caustic substance known as Lye, as it has already been incorporated into the soap base in advance. The user-friendly nature of natural glycerin soap base makes it ideal for soap making, as this method, makes it uncomplicated to quickly achieve professional-quality soap bars with luxurious appearances, scents, and textures, all of which can be customized with a wide variety of artistic possibilities.
Glycerin Soap Base Benefits & Uses
Soap Making
With multiple healing properties, pure glycerin soap base is the first choice for natural soap makers. It melts easily and is instantly absorbed by the body. Glycerin Soap Base does not lather and provides a strong base to your soap.
Preventing Acne
Natural compounds in vegetable glycerin soap base restore just the correct amount of moisture into your skin without making it abnormally oily. The restoration of the natural balance of oils clears the skin of dead cells, preventing the occurrence of acne.
Dry Hair
Its rich moisturizing quality vegan glycerin soap base is a good conditioner for dry, damaged, and brittle hair. Reducing the occurrence of dandruff and dry scalp, improves hair and scalp health, thus making hair stronger.
Skin Moisturizing
Our glycerin soap base melt and pour acts as a humectants that strengthens your skin and retains moisture. It keeps your skin hydrating and nourished for long hours. The rich glycerin in the soap base also acts as an emollient.
Removes Split Ends
Split ends occur when the ends of your hair become brittle, dry, and frayed. Glycerin soap base with its moisture-rich nutrients acts as a natural conditioner for your hair that not only strengthens but solves many hair problems.
Skin Whitening
Clear glycerin soap base is a great exfoliate that draws away impurities, dirt, and dead skin cells. Its nourishing and moisturizing properties leave your skin smooth, brightening, and glowing.
How to Use Glycerin Soap Base?
Open & Cut Glycerin Soap Base
Cut the Glycerin Soap Base into small chunks of 1 inch (2.54-centimeter) with a clean, sharp knife. You do not have to cut it into the exact size, but make sure the pieces are not too large, as small chunks will help the soap base melt faster and smoother.
Melt Glycerin Soap Base in Microwave
Place Clear Glycerin Soap base chunks in a microwave-safe dish and melt the soap base for 3 minutes. Set the timer to 3 min and stop every 30 sec to check the soap base. Stir once or twice if required. Do not boil the Glycerin soap base or put it directly on flames.
Add Oils to Melted Soap Base
After the Glycerine soap base is melted completely, let it cool down for few minutes. Now add your favorite Essential Oils and Fragrance Oils to attain your soap's desired fragrance and qualities. Make sure to use oils that are pure and safe for use
Mix Ingredients in Melted Soap Base
Stir in soap-making ingredients such as Pigment powder, Colors, or Dry Flowers to give Glycerin soap a unique essence if you desire. Use ⅛ teaspoon of dye or pigment powder per 1 pound (450 grams) of soap. Stir it well before you move onto next step.
Pour Glycerine Soap Base into Mold
Now all additives are added into the Glycerin soap base. Mix it well and pour it into your desired soap-making molds. If you are using a plastic mold, coat the inside with petroleum jelly for effortless results. Let it cool down for 12 to 24 hours at room temperature.
Release Soap Base from Mold
Remember patience is a virtue, do not get impatient while releasing soap from mold. Instead, gently pull the edges of the mold away from the soap, then turn the mold upside-down and pop the soap out. Allow the Glycerine Milk Soap to complete drying.
Product Specifications
| | |
| --- | --- |
| Product Name: | High Glycerin Ultra White Melt and Pour Soap Base |
| Brand: | VedaOils |
| Color: | White |
| Melting Point: | 135 Fahrenheit |
| TFM: | Above 40% |
| pH: | 9-10 |
| Sulfate-Free: | Yes |
| Origin: | India |
| Detergent: | No |
| Organic: | Yes |
| SLS Free: | Yes |
| Paraben Free: | Yes |
| Alcohol-Free: | Yes |
| Ingredients List: | Water, Propylene Glycol, Sodium Stearate, Glycerin, Surcose, Sodium Laurate, EDTA, Titanium Dioxide |
| Mixing Temperature of Fragrance Oil : | Approx 138-140 degrees |
| Mixing Temperature of Soap Color: | Approx 180° - 185° |
| Fragrance Scent: | Odorless |
| Type: | Bathing Soap |
| Application Area: | Face, Hair, Body |
| 100 % Vegetarian: | Yes |
| Shelf Life: | 2 years |
| COA: | |
| MSDS: | |
Packaging Sizes
Please Note: The packaging shown above is a General Representation of the various sizes and types of packaging available for this product. Not all sizes and types of packaging for this product maybe available at all times.
Buy Glycerin Soap Base Online at Wholesale Price
Veda Oils offers 100% naturally Organic Clear Glycerin Soap Base that is ideal for making a customized soap bar to suit your skin and body type. Our Natural Glycerin soap base is made with natural products with no alcohol or toxic content. You can also check out different Soap Colour, Essential Oil & Carrier Oil, Dried Flowers and other Cosmetic Raw Ingredients at for different Soap Making Recipes.
VedaOils is one of the largest manufacturers, suppliers of Bulk Organic Glycerin Melt and Pour Soap Base and other natural soap bases in the United Kingdom with a promise to instill health and freshness in your everyday life through its wide range of products. We also export our high-quality Clear Glycerin Soap Base to the US, Canada, UK, Australia and other countries. Our Glycerin melt pour soap base follow the highest standards when it comes to quality and purity. We assure you that you will not regret choosing us! We also deliver the glycerin liquid soap base throughout the world using our logistic partners DHL, FedEx, etc. Do not miss this excellent opportunity to buy chemical-free, fresh, and multi-purpose Glycerin Soap Vase from VedaOils.
Devoid of Animal Fat Content, our raw Melt and Pour Glycerin Soap Base does not lather like artificial soaps and neither leaves a soapy film behind. Free from surfactants and propylene glycol, our Glycerin Soap Base is smooth, buttery rich with natural emollient properties making us a front-runner in the organic Soap Base wholesale business. Order clear glycerin soap base online at wholesale prices and get heavy discount through VedaOils's online shopping portal.
Frequently Asked Questions
WE NOTICE YOU ARE FROM
US & CANADA LOCATION