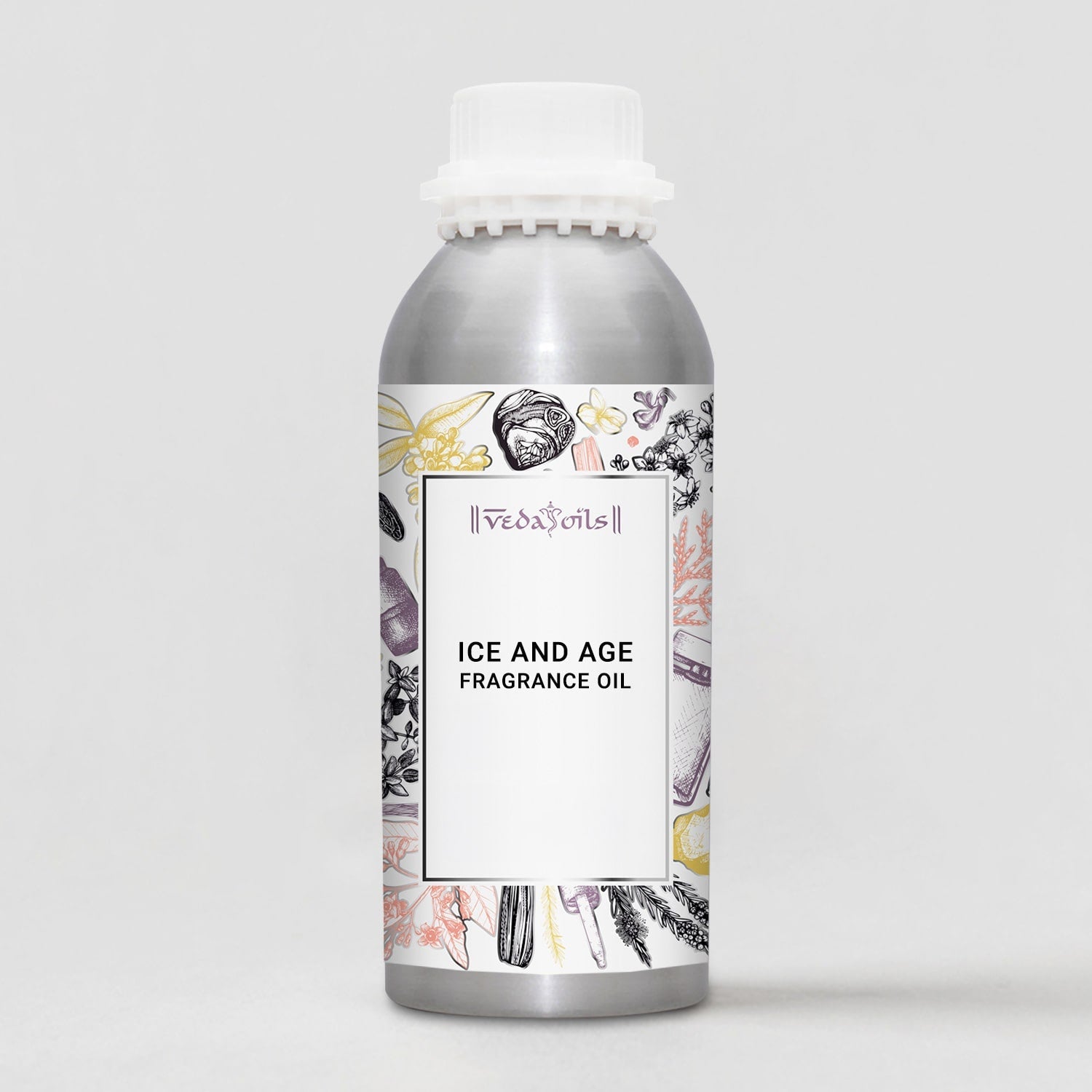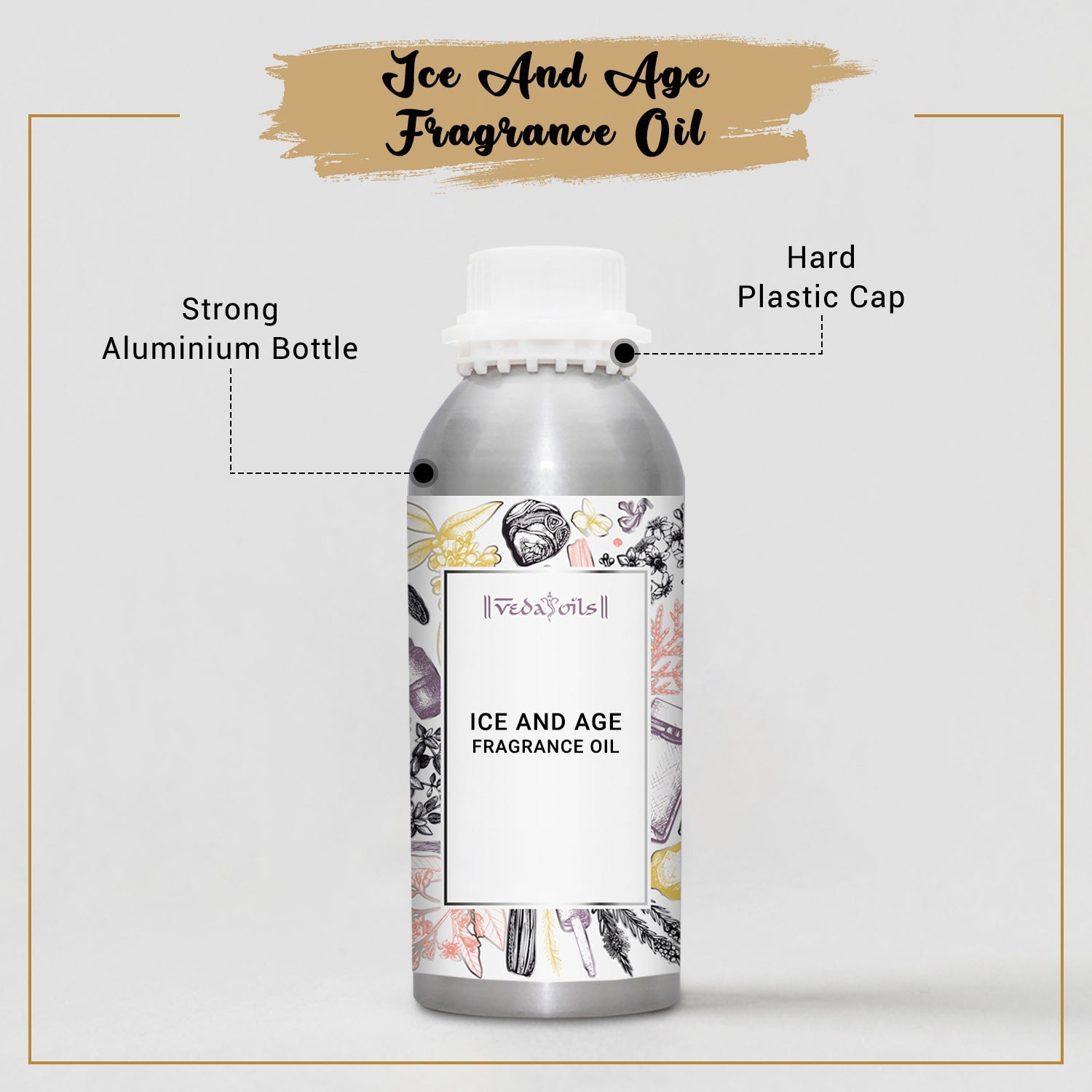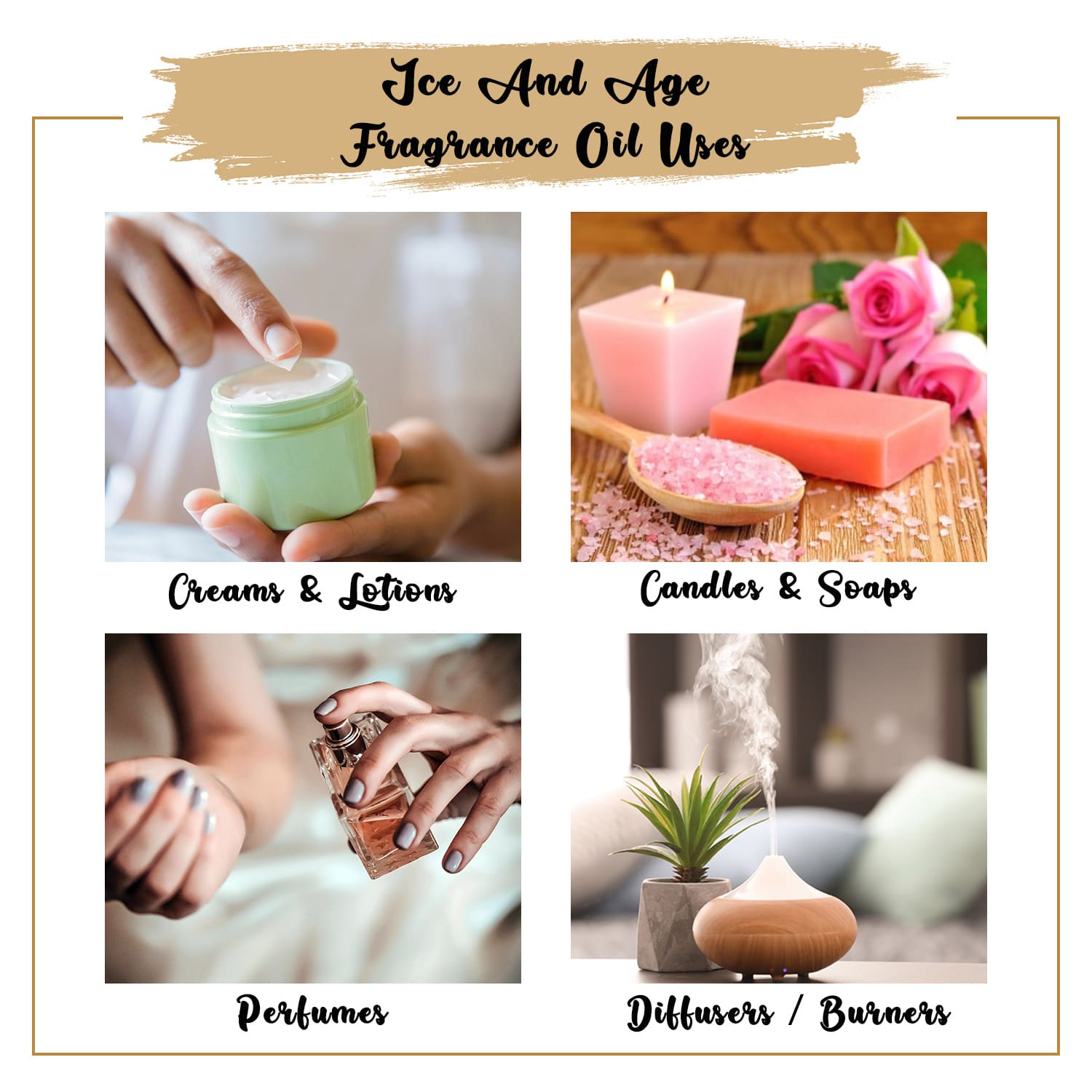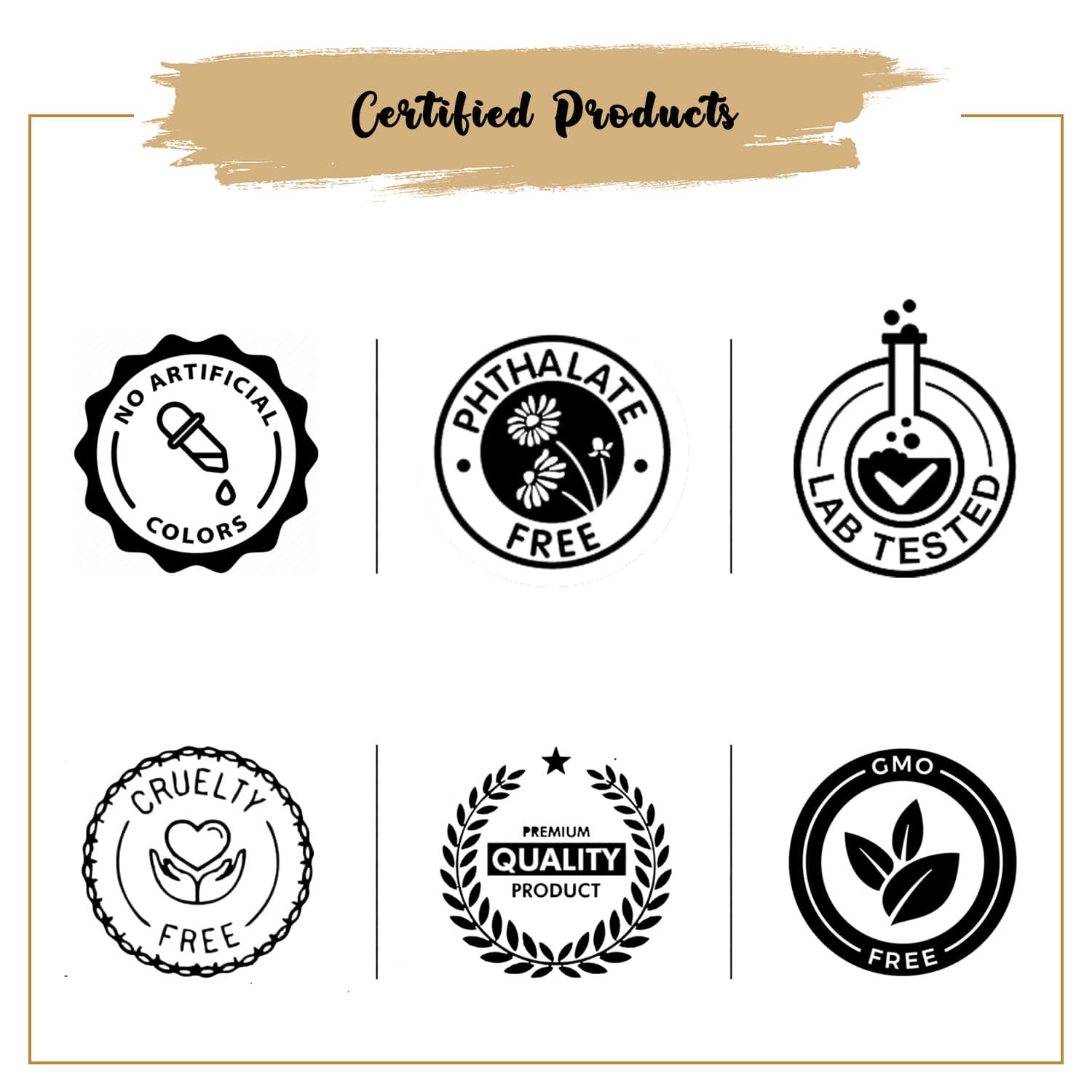 Our Certifications
Ice Age Fragrance Oil
Vedaoils Ice age fragrance oil combines the floral and musky aromas of rosemary and coriander spice with notes of fresh aquatic sea water, powdered lavender, mint, and green fresh-cut leaves. The top notes are the fruity and floral freshness of melons, water lilies, lemons, pineapples, lilies, and black currants. The middle notes are Lotus, Lily-of-the-Valley, Jasmine, Honey, Hawthorn, and Rose. Musk, Vetiver, Raspberry, Blackberry, Violet Root, Peach, Sandalwood, and Vanilla are the base notes.
Due to its calming, fresh air-like nature, this fragrance will go best in a home. Although Ice age fragrance oil is used in many different goods, some of its most common applications include soaps, scents, potpourri, and cosmetics. Due to its floral, fresh, fruity, and musky perfume is also used in diffusers, air fresheners, scented candles, incense, and many other goods.
Fresh bergamot top notes, wild lavender, and delicate florals are blended into a masculine scent followed by calming musk. VedaOils' premium ice age fragrance oil is entirely made of natural components and does not contain any additives that have been synthetically infused. The thrilling freshness, perfect for kitchens and open spaces, gives every occasion a bright, spring-summery vibe.
Ice Age Fragrance Oil Uses & Benefits
Candle Making
Due to its musky, fresh, fruity, and floral scent, Ice age fragrance oil is ideal for creating scented candles to create a relaxing and restful ambiance. These candles have a strong aroma that immediately fills the room with a fresh, clean scent.
Scented Soap Making
Soap and bathing bars can be made using Ice age fragrance oil. It smells energizing and appealing. This fragrance oil can be used to create cold-pressed soaps as well as melt-and-pour soap bases. The fresh aroma makes it suitable for use on hot days.
Skin Care Products
Revitalizing and reviving perfume of flowers and fresh fruits are added by the Ice age fragrance oil to scrubs, moisturizers, lotions, face washes, toners, and other skincare products. These products are safe to use on the skin because they don't contain any allergies.
Cosmetic Products
Reviving and skin-loving scent of jasmine, honey, musk, mint, and lilies can be added to products like toners, moisturizers, face washes, face packs, and other things using Ice age fragrance oil. Cosmetics made of ice age fragrance oil are entirely safe for use.
Room Freshener
Fresh and musky scent of ice age fragrance oil works as an air and room refresher when combined with carrier oils and spread into the air. Doing so can eliminate any potentially dangerous microorganisms and remove any disagreeable odors from the air.
Incense Sticks
Light Agarbatti or incense sticks infused with organic flower fragrance oil to emit the alluring aroma of blossoming flowers with the freshness of fruits and mint. These eco-friendly incense sticks will add a musky, powdery, and sweet undertone to your space.
How To Use Ice Age Fragrance Oil?
Product Specifications
| | |
| --- | --- |
| Product Name: | Ice Age Fragrance Oil |
| INCI Name: | Ice Age Fragrance Oil |
| Country of Origin: | India |
| Foam: | Liquid |
| Flash Point: | N/A |
| Color: | Pale yellow to amber in color. |
| Aroma: | Floral, Musky, Green, Fruity, Fresh Aquatic With A Powdery Note |
| Suitable for: | Bath Bombs, Lipsticks, Lip Balms, Facial and Body Scrubs, Creams, Perfume Oils |
| Packaging Type: | As per requirement |
| Storage: | Store in a Cool & Dry place. |
| Shelf Life: | 2 years |
| COA: | |
| MSDS: | |
Packaging Sizes
Please Note: The packaging shown above is a General Representation of the various sizes and types of packaging available for this product. Not all sizes and types of packaging for this product maybe available at all times.
Buy Ice Age Fragrance Oil at Wholesale Price
Ice Age Fragrance Oil from VedaOils contains a Floral, Musky, Green, Fruity, Fresh Aquatic With A Powdery aromatic Note. Ice Age scented oil is a very popular ingredient for adding to many beauty and Skincare products. The Unique and composed aroma of this scented oil brings warmth and vicinity.
VedaOils is a leading manufacturer, distributor, supplier, and wholesaler of premium quality Ice Age Fragrance Oils. We avail all of our Fragrance oils at a wholesale price and in bulk quantities so you can order them from our website. Ice Age scented Oil is free from toxins and alcohol-based ingredients. This oil is also Vegan-friendly and Phthalate-free so it is safe to apply on the skin. Ice Age Aromatic Oil can ideally be added to various DIY products.
We ensure to follow certain packaging standards and quality check measures while packing our best quality fragrance oil so that you can receive them in perfect condition at your doorsteps. We offer our Ice Age Fragrance Oil Online in packages of different quantities (100gm, 500gm, 1kg, and 5kg) so that you can order them as per your needs from our website. We export our Ice Age Aroma Oil in bulk quantities to various countries like The USA, UK, Canada, Australia, etc. through our logistic partners DHL, FedEx Blue Dart, India Post, etc.
Frequently Asked Questions
WE NOTICE YOU ARE FROM
US & CANADA LOCATION