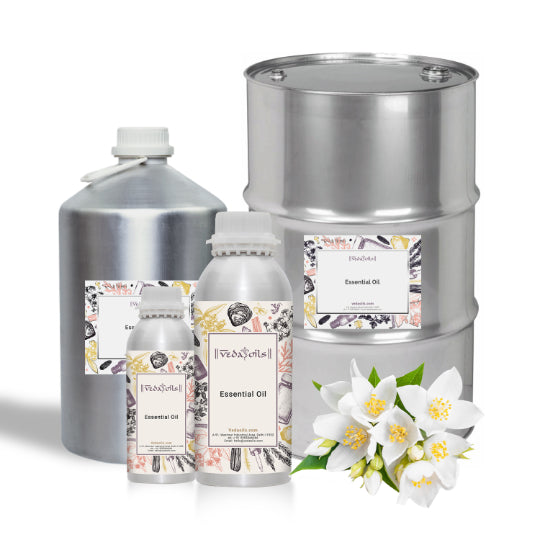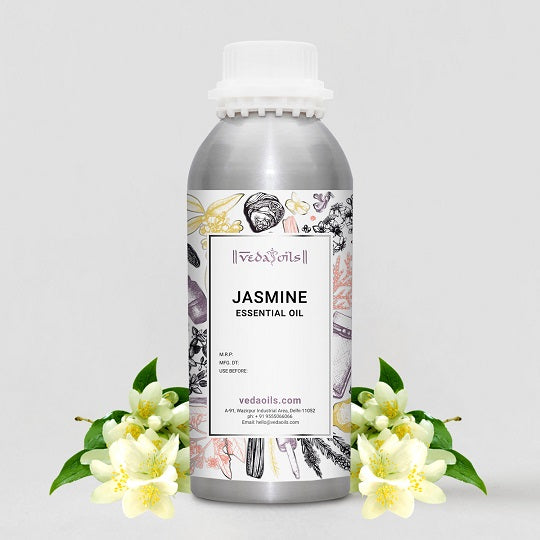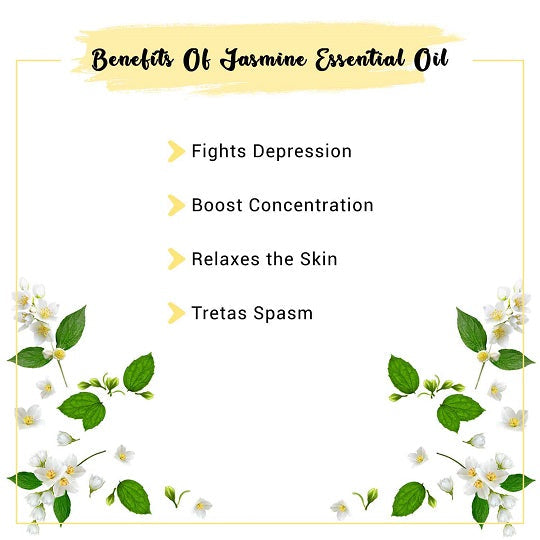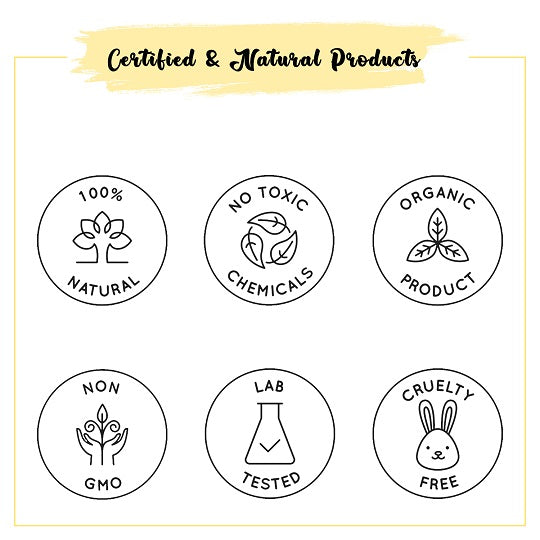 Our Certifications
Jasmine Grandiflorum Essential Oil
The flowers of Jasmine are steam-distilled to produce rich and highly aromatic Jasmine Grandiflorum Essential Oil. It has an elegant fragrance with a blend of sweet, floral, and charming aroma that makes it a favorite of many makers of Scented Candles, Soaps, and Perfume around the world.
Jasmine essential oil can be blended with other oils such as Sandalwood, Vetiver, Lemon, Vanilla, etc. to make exotic perfume or Diffuser Blends. Jasmine Grandiflorum Essential Oil offers many physical, psychological, and other benefits to us. You can not only use it as a natural Aphrodisiac but it also tends to be great to overcome Emotional Stress.
We are offering high-quality and pure Jasmine Grandiflorum Essential Oil that is used for both Cosmetic and Aromatherapy purposes. It is non-toxic, non-sensitizing, and non-irritating organic Jasmine Grandiflorum oil that can be used by everyone irrespective of one's skin tone and type. It has a Calming Effect on both mind and body.
Jasmine Grandiflorum Essential Oil Uses
Aromatherapy
Organic Jasmine Grandiflorum Essential Oil can help you to overcome severe bouts of depression, anxiety, and hypertension. It soothes your thoughts and nerves and instills a sense of positivity and cheerfulness. It is a great essential oil for aromatherapy.
Scented Candles
Combination of candles and Jasmine Grandiflorum Essential Oil is perfect and has been used for a very long time. The soothing floral and sweet fragrance works perfectly as a fragrance enhancer for perfumes, scented candles, incense sticks, and other personal care products.
Soap Making
Ability of Jasmine Grandiflorum Essential Oil to calm skin irritation and itchiness make it a useful ingredient in soaps. It is also used in hand washes, sanitizers, liquid soaps, and other products because of its captivating and mesmerizing aroma.
Aphrodisiac Oil
Diffusing Jasmine Grandiflorum Essential Oil or taking it via steam inhalation revitalizes you and restores your energy. It also acts as a natural aphrodisiac and may help a person while getting treatment for sexual issues such as premature ejaculation, impotency, etc.
Hair Care Products
Ability of natural Jasmine Grandiflorum Essential Oil to moisturize dry and listless hair is used for making hair oils that are effective against hair breakage. It also conditions your hair follicles deeply and maintains their elasticity. It strengthens your hair naturally.
Stretch Marks Oil
Our organic Jasmine Grandiflorum Essential Oil can be used to cure dry, greasy, and sensitive skin and it also improves the elasticity of your skin cells to reduce scar marks, stretch marks, etc. You can add a few drops of Jasmine oil to your body lotions and moisturizers to reduce these marks.
Jasmine Grandiflorum Essential Oil Benefits
Soothes Cough
Antispasmodic properties of our natural Jasmine Grandiflorum Essential Oil helps to soothe cough that irritates you and causes your voice to turn hoarse. It also supports a healthy respiratory system and can be used with other oils to overcome congestion and other breathing problems.
Relieves Muscle Pain
Excruciating pain that you might suffer while stretching muscles, exercising, or lifting weight can be reduced by applying a diluted Jasmine Grandiflorum oil topically. It also works against stiff muscles and muscle sprains and proves to be a great ingredient for pain-killer creams and ointments.
Dry Skin Repair Cream & Lotion
People suffering from dry skin or skin conditions like eczema can utilize Jasmine Grandiflorum Essential Oil as it nourishes skin to make it soft and smooth. It also improves the regenerative ability of your skin cells to lighten scar marks and blemishes.
Treat Skin Infections
You can use our organic Jasmine Grandiflorum Essential Oil to treat skin infections due to its antibacterial and fungicidal properties. It also prevents wounds from getting septic due to its antiseptic qualities. It is also used to treat oral infections.
Heals Menopause Symptoms
Old-age symptoms of menopause such as depression, stress, hot flashes, etc. can be healed by using Jasmine Grandiflorum Essential Oil via massages and aromatherapy. It becomes more powerful when you blend Rose, Lavender, and other essential oils.
Comforting Sleep
Calming effects of Jasmine Grandiflorum Essential Oil on your mind relax your mood and reduces anxiety. t possesses sedative properties that can provide instant relief from sleeplessness or insomnia. You can add Jasmine oil to your bathtub and enjoy a warm bath.
Product Specifications
| | |
| --- | --- |
| Botanical Name: | :Jasminum grandiflorum |
| CAS#: | 8022-96-6 |
| Country of Origin: | India |
| F.E.M.A #: | 2600 |
| Specific Gravity: | 0.940 to 1.050 @ 20°C |
| Optical Rotation: | -4 to -15 @ 20°C |
| Refractive Index: | 1.4750 to 1.4950 @ 20°C |
| Flash Point: | 85°C |
| Origin of part used: | Flowers |
| Form: | Transparent Liquid |
| Shelf Life: | 2 years |
| Packaging Type: | As Per Requirement |
| Extraction or Processing Method: | Steam Distillation |
| Solubility: | Soluble in alcohols and fixed oils and slightly soluble in water |
| Color & Odor: | Pale yellow to colorless & exotic floral odor |
| Major Constituents: | benzyl acetate, indole, benzyl alcohol, linalool, benzyl benzoate cineole, β-pinene, borneol, (E)-caryophyllene, eugenol |
| Blends with: | Rose, Geranium, Sandalwood, Lavender, and Frankincense essential oils and all types of carrier oils. |
| COA: | |
| MSDS: | |
CAUTION: It is meant for external purposes. Keep it away from the reach of your kids and avoid direct contact with eyes
Packaging Sizes
Please Note: The packaging shown above is a General Representation of the various sizes and types of packaging available for this product. Not all sizes and types of packaging for this product maybe available at all times.
Buy Jasmine Essential Oil Online in UK
VedaOils is one of the leading Wholesale Suppliers, Manufacturer, and Exporter of Jasmine Grandiflorum essential oil and other Essential oil in United Kingdom. We offer the purest forms of essential oils to our customers. No chemicals, additives, or fillers are added to them. They also do not contain any artificial colors, preservatives, and fragrances. Therefore, they prove to be ideal for daily use. Though entirely natural, you should dilute Jasmine Grandiflorum essential oil before using it for topical application as it is highly concentrated.
We employ numerous tests and quality checks to ensure that only Premium-quality and Jasmine Grandiflorum essential oil reaches you. The highest quality and packaging standards are employed to deliver desirable results on usage. Also, our portal uses a secure payment gateway to safeguard your transactions. Buy Jasmine Grandiflorum oil from VedaOils Online according to requirements at the best competitive prices in the market. You can order Jasmine Grandiflorum oil for your daily purposes such as dark circles, skin lightening, hair growth, arthritis, digestion, and better oral health. Check out Jasmine Grandiflorum oil price per Kg, even you can purchase Jasmine Grandiflorum essential oil in bulk quantity.
We export our high-quality essential oils to the US, Canada, Australia and other countries. Our products follow the highest standards when it comes to quality and purity. We assure you that you will not regret choosing us! We also deliver the products throughout the world using our logistic partners DHL, FedEx Blue Dart, India Post, etc. Do not miss this excellent opportunity to buy chemical-free, fresh, and multi-purpose Jasmine Grandiflorum oil from VedaOils.
Frequently Asked Questions
WE NOTICE YOU ARE FROM
US & CANADA LOCATION