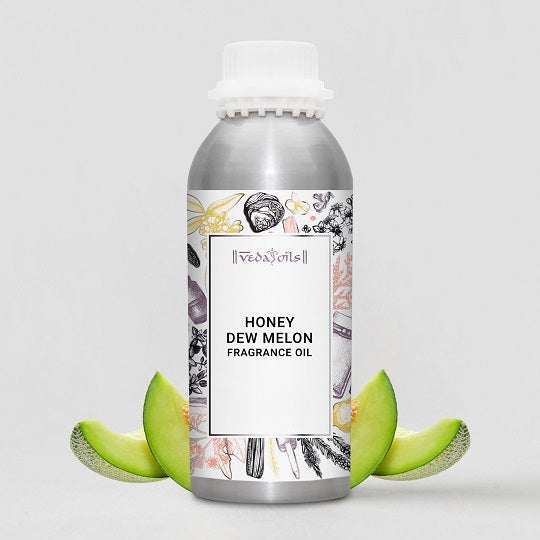 Our Certifications
Lilac and Lilies Fragrance Oil
Lilac and Lily fragrance oil are made from the Syringa vulgaris plant's fresh blooms and seeds. It has a beautiful floral bouquet scent to it. Lilac and lily top notes provide a subtle lingering musk perfume that is very sweet, similar to lilies of the valley. This fragrance oil is a popular choice among the general public. Lilac and lilies are two of the most popular aromatherapy scents. Lilac fragrance oil contains lilac linalool, alcohol with powerful stress-relieving and happiness-inducing qualities.
Just a few deep breaths of lilac can induce feelings of tranquility and tranquillity. Linalool also makes the nervous system produce less cortisol, a stress hormone that can make you fatigued and unhappy. The sweet and musky aroma of lilac and lilies transports you to a flower valley, and it's perfect for producing perfume, deodorant, and cologne. Its widespread use in creating candles, incense sticks, and other DIY items has contributed to its appeal. It has a well-known aroma in bathing and cosmetic products.
Lilac & Lilies Fragrance Oil Benefits and Uses
Scented Soap Making
The fragrance oil of lilacs and lilies will fill your soaps with the sweet and musky scent of the Flora Valley. It is easily blended with the soap's base due to its light nature, and it gives the soap a shiny texture.
Candle Making
Lilac and lilies have a remarkable aromatherapeutic effect, and it is usually regarded as the best fragrance oil for candle production. This fragrance oil will fill your home with the wonderful scent of sweet floral valley notes once it is lighted.
Air Freshener
Lilac and lilies Fragrance Oil are used in scented freshener goods such as room fresheners, automotive smells, and toilet diffusers to fill the atmosphere with the sweet and musky flower bed fragrance of this fragrance oil. This oil can also be used with a humidifier.
Perfumes
Lilac and lilies fragrance oil is used in aromatic body sprays such as perfumes, colognes, body mists, and deodorants to provide a sweet, nurturing aroma that is both long-lasting and unique. It is well-liked by women and children of all ages.
Bathing Products
A few drops of Lilac and Lilies fragrance oil give your bathing goods a beautiful aromatic flavor, and its refreshing effects are well known. Lilac and lilies Fragrance Oil are used in sweet and musky-scented bathing goods such as bath bombs, bathing gels, and bars.
Lip Care Products
Lilac and lilies fragrance oil are used in lip products such as lip exfoliating scrubs, lip balms, lip gloss, lipstick, and so on because of their luxurious and deep aroma. If used in moderation, this perfumed oil is perfectly safe.
How to Use Lilac & Lilies Fragrance Oil?
Soap Making: A refreshingly fragranced soap bar gives a luxurious and rich feel to the skin. You can add your favourite 10 ml of Lilac & Lilies aroma oil in a 150 grams soap base to get perfectly scented soap bars.
Scented Candle: Scented candles with calm and comforting aromas are made using Fragrance Oil in a calculated quantity. To obtain perfect smelling scented candles, you can use 15 ml of Lilac & Lilies perfume oil for 250 grams candle wax flakes. Make sure you measure your quantities correctly so that the fragrance doesn't get overpowered.
Skin Care & Cosmetic Products: Mild and gentle scented cosmetic products are made using Lilac & Lilies fragrance oil in very little proportion to not react to the skin.
Aromatic Bath: A good aromatic bath in a bathtub helps to relax and calm the body. You can add 5-6 drops of Lilac & Lilies fragrance oil in a bathtub to enjoy the aromatic bath's rejuvenating and relaxing session.
Note: The concentration of pure Lilac & Lilies scented oil needs to be varied according to the purpose of use.
Product Specifications
| | |
| --- | --- |
| Product Name: | Lilac & Lilies Fragrance Oil |
| INCI Name: | N/A |
| Country of Origin: | India |
| Foam: | Liquid |
| Flash Point: | N/A |
| Color: | Pale yellow to amber in color. |
| Aroma: | Fresh, Earthy, and Sweet Floral fragrance |
| Suitable for: | Bath Bombs, Lipsticks, Lip Balms, Facial and Body Scrubs, Creams, Perfume Oils |
| Packaging Type: | As per requirement |
| Storage: | Store in a Cool & Dry place. |
| Shelf Life: | 2 years |
| COA: | |
| MSDS: | |
Packaging Sizes
Please Note: The packaging shown above is a General Representation of the various sizes and types of packaging available for this product. Not all sizes and types of packaging for this product maybe available at all times.
Buy Lilac and Lilies Fragrance Oil at Wholesales Price In UK
VedaOils fragrance oils, obtained from the kernel and blossom of lilac and lilies, are made from crisp and fresh components and are 100 percent pure. This oil is user-friendly and can be used in a variety of applications. VedaOils is a major provider of the purest Lilac and Lilies Fragrance Oil wholesale at the most competitive pricing in United Kingdom. For a range of current discounts, please visit VedaOils website.
In creating our Lilac and Lilies Fragrance Oil, no SLS, parabens, phthalates, or other chemical-based components are utilized. Our fragrant oil is Vegan-friendly because it is made from plant-based components. This Lilac and Lilies scented oil has a long shelf life and can be used in several DIY projects. Our users can transact with VedaOils most straightforwardly and securely possible. We accept debit and credit cards and use a secure payment gateway to protect your purchases.
While packing our high-grade Lilac and Lilies fragrance oil, we adhere to particular packaging standards and quality control techniques to ensure that you receive them in great condition at your doorstep. Lilac and Lilies Fragrance Oil are available from VedaOils in a variety of sizes (100ml, 500ml, 1L, 5L) so that you can get just what you need. Through our logistic partners DHL, FedEx Blue Dart, India Post, and others, we export our Lilac and Lilies Fragrance Oil in bulk quantities to Europe, Canada, and Australia.
Frequently Asked Questions
WE NOTICE YOU ARE FROM
US & CANADA LOCATION