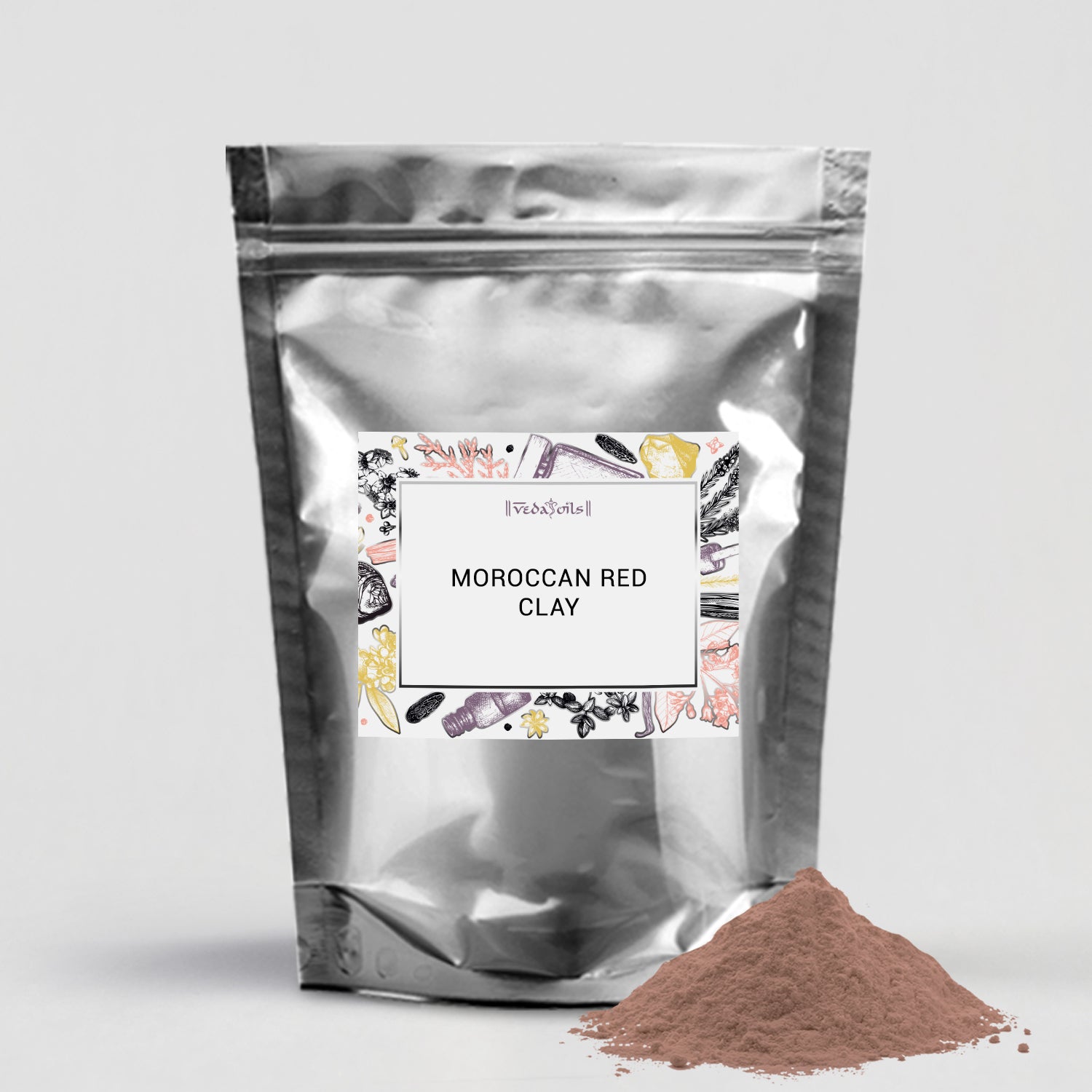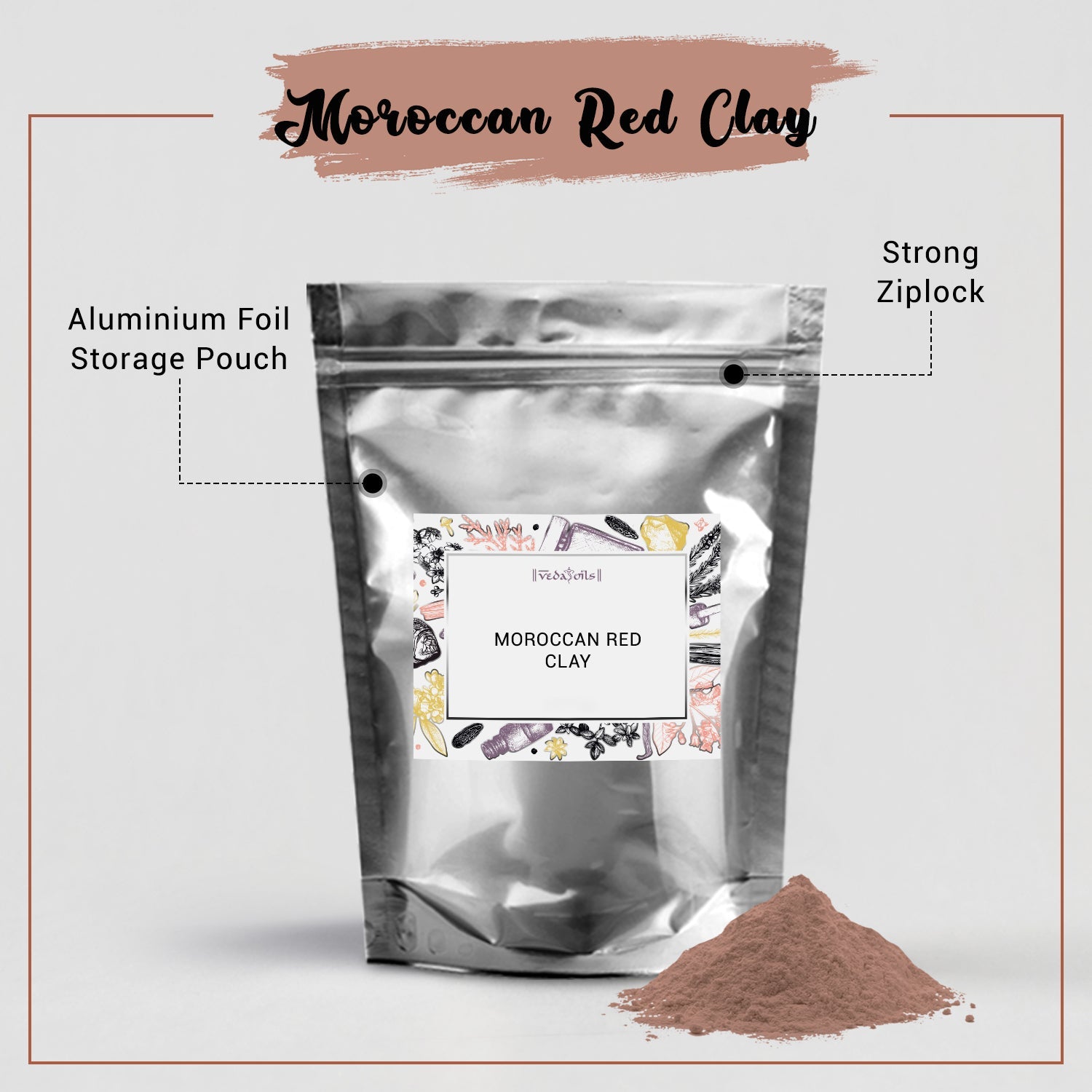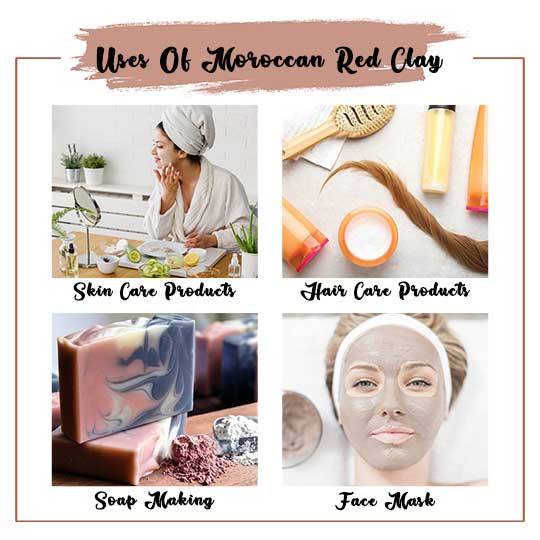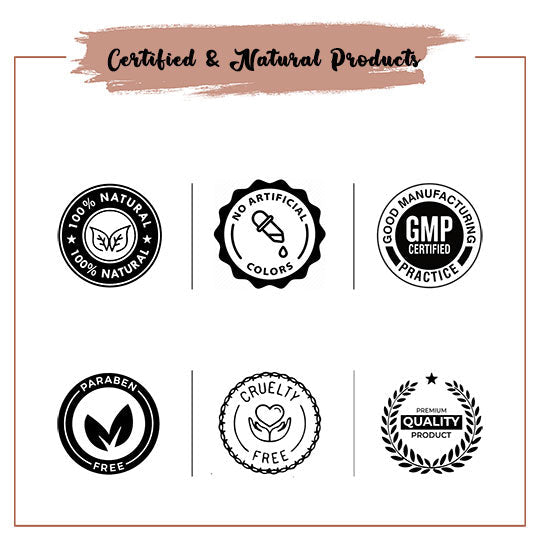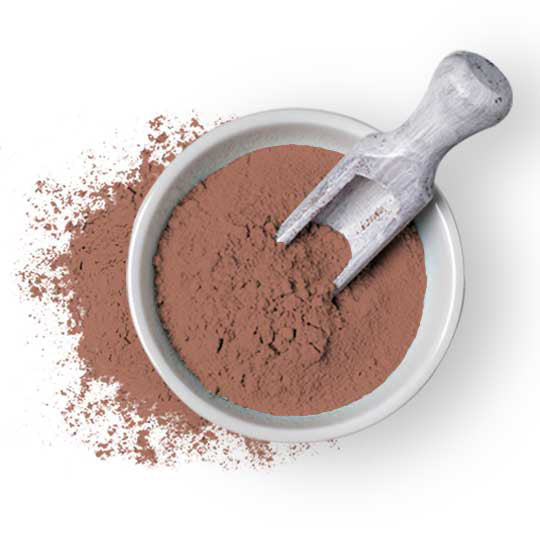 Our Certifications
Moroccan Red Clay
Moroccan Red Clay Powder comes from the fertile Atlas Mountains of Morocco. This clay is derived from the rocks and mines deposits which are naturally made by geothermic changes in the soil and other volcanic activities. The high content of iron oxide present in pure Moroccan Red Clay makes it appear red.
The natural Moroccan Clay is considered one of the best cosmetic clay as it contains naturally occurring elements which make skin tone and enriched with nutrients. Natural Moroccan Red Clay is a popular ingredient that is used in making soaps, face masks, and skin conditioners. The highly absorbent and exfoliating qualities of Powdered Moroccan Red Clay make it luxurious and effective which is also the reason why this is used by many spas and salons for the treatment of various skin and hair issues.
The gentle and effective detoxing properties present in Moroccan Red Clay Powder helps to make skin and hair well-nourished. Moroccan red clay powder contains high silica and magnesium content which enhances the skin's elasticity and improves the hair texture. The application of red clay evens out the rough skin tone and also pops out the stubborn blackheads. The natural oils present in this clay make it moisturized and well-nourished. Powdered Moroccan Red Clay prevents acne and breakouts.
VedaOils offers Premium-quality Moroccan Red Clay that will alleviate various skin and hair issues. Our Organic Moroccan Red Clay Powder is filled with nutrients and minerals that will assist your skin for the betterment. We do not add any artificial colorant or scent to our clay so that it is safe for the skin. You can use Powdered Moroccan Red Clay to make your favorite DIY recipes at your home.
Moroccan Red Clay Uses
Hair Mask
Conditioning and nourishing properties of Moroccan Red Clay helps to deeply cleanse the stripping off natural oils from the hair. It also aids in scalp problems like dandruff, itchiness, and flakiness. This hair mask naturally softens hair and makes it frizz-free.
Dry Shampoo
Absorption and cleansing abilities of Moroccan red clay powder make a wonderful dry shampoo that helps to quickly absorb excess oils, dirt, and grime from the hair. This dry shampoo also makes hair softer and bouncy.
Face Mask
Facial masks made from natural powdered Moroccan red clay helps to tighten the skin. It acts as a magnet by pulling out dirt and impurities from the skin's surface without making skin dried and dehydrated.
Makeup Foundation
Pressed foundation, liquid foundation, and powder foundation can be made using Powdered Moroccan Red Clay as it has full coverage. It has a dewy and glossy finish which makes the makeup look shiny and hydrating.
All-purpose Body Cleanser
Nutrients present in Moroccan red clay powder are used to make facial, body, foot, and hair cleanser which works to wash off all the dirt from the body. This cleanser also controls excessive sweating and body odor.
Bath Salt
Vital minerals and detoxing properties present in Moroccan red clay powder are used to make bath salts which will show a feeling of relaxation in the body while deeply cleansing the toxins and heavy metals from the body.
Moroccan Red Clay Benefits
Frizz-free Hair
Conditioning and nourishing qualities of red clay help in detangling the hair very easily. It remineralizers hair strands and scalp making them frizz-free, soft, silky, and bouncy. Moroccan red clay powder treats various scalp issues.
Prevents Blackheads
Moroccan red clay unclogs the pores and plugs out the tiny hair follicles which causes blackheads. It also cleanses the sebum, dirt, and oil in the pores which produce black-colored bumps on the skin.
Minimizes Pores
Excess production of sebum and oils settle down deeply into the pores making it appear larger. The application of Red Clay helps to unclog the pores and shrink them to get an appearance of tighter and firmer skin.
Reduces Breakouts
Mineral-rich Organic Moroccan Red clay powder effectively swills off all the dirt and impurities from the skin which causes acne and breakouts. Its application will also help to diminish blemishes and acne scars.
Hydrates Skin
Powdered Moroccan Red clay helps to naturally draw the moisture and nutrients from the deep layers of the skin to its surface. It also contains some natural oils which hydrate the skin without making it too oily or greasy.
Enhances Skin Tone
Natural Moroccan Red Clay skin improves the skin texture and tone by treating the bumpiness and unevenness on the skin. Moroccan Red Clay also prevents skin damage that is caused by harmful bacteria and free radicals.
Packaging Sizes
Please Note: The packaging shown above is a General Representation of the various sizes and types of packaging available for this product. Not all sizes and types of packaging for this product maybe available at all times.
Buy Moroccan Red Clay Powder at Wholesale Price
VedaOils is one of the largest Bulk Manufacturers, distributors, suppliers, and wholesalers of the Premium quality Moroccan Red Clay Powder Online in United Kingdom. Our clay powder is made from mineral and nutrients rich clay powder that will be safe for your health. We offer our clay powder at a wholesale price.
Our Clay Powder does not contain any chemically infused or toxin-based ingredients in the manufacturing of our Red clay Powder. We do not even add any artificial colorant and scents to our clay. It is also free from any kind of fillers, additives, or preservatives. Our Moroccan Red Clay is Vegan-friendly and Cruelty-free so you can enjoy using them guilt-free. VedaOils Pure Moroccan Red Clay Powder is known to have many skin and hair restoring properties.
We follow certain standard packaging and quality check measures while packing our premium quality Moroccan Red Clay in zip-lock Aluminum packs so that you can receive them in perfect condition at your doorsteps. The consistency and texture of this clay will certainly inspire you to create DIY products at home.
We at VedaOils offer our Moroccan Red Clay Powder in packages of different quantities (100gm, 500gm, 1kg) so that you can order them as per your needs on our website. We export our Moroccan Red clay in bulk quantities to various countries like The USA, Canada, Australia, etc. using our logistic partners DHL, FedEx Blue Dart, India Post, etc.
Frequently Asked Questions
WE NOTICE YOU ARE FROM
US & CANADA LOCATION