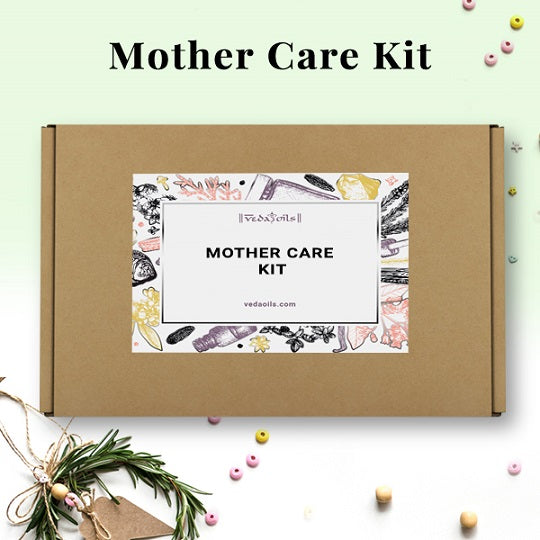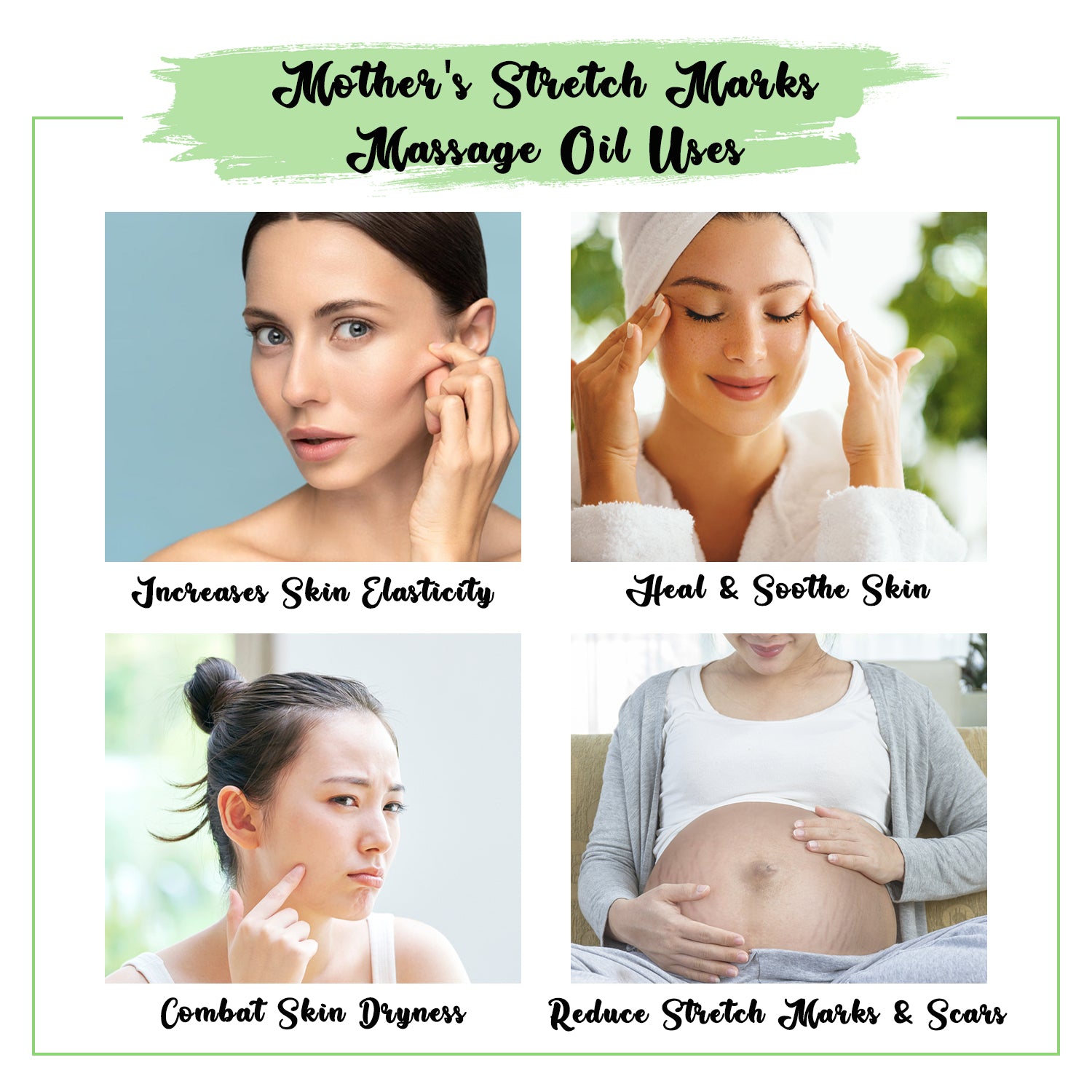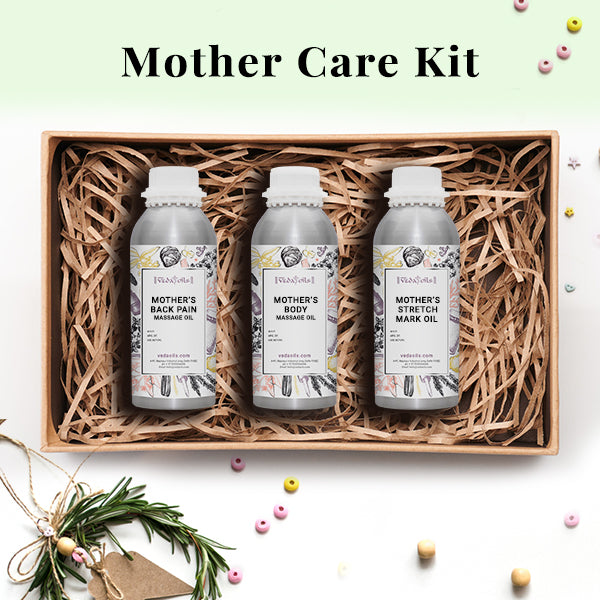 Our Certifications
Mother Care Wellness Kit
As a mom, caring for your baby can be overwhelming, but don't forget that your body still needs to be cared for. To support you through motherhood's physical and emotional changes, VedaOils has created a holistic Mother Care Kit.
Our Mom Care Kit comes with a bundle of three gently crafted oils that are carefully curated to help the mother's body release stress, tension, and pain, improving her overall health and happiness. Massaging the body with these oils can help the mother's body to cope better with changes like stretch marks, backache, and postpartum depression after the delivery.
VedaOils Mother Care Kit is a well-deserved treat for every mother who is looking for an ideal solution to pamper and celebrate her body. These oils are packed with all-natural ingredients that can help to deliver all the care and love to the Mother's Body.
How to Use Massage Oils: Take a few drops of Massage oil on your palms and gently rub it in on the affected area. Massage in a circular motion & Apply little pressure using fingertips on the problematic areas.
Mom Wellness Kit Ingredients
Mother's Back Pain Massage Oil
Mother's Back Pain Massage Oil contains the essential oils of Eucalyptus, Camphor, Ginger, Black Sesame, Rosemary, and Turmeric. This oil's physiologically active components produce a warming feeling to the body which relaxes the body, relieving tight and stiff muscles. It also relieves pain in the lower back and pelvic bones, joints, and other soft tissues.
Mother's Body Massage Oil
Mustard oil, Sesame oil, Coconut oil, Sweet almond oil,Turmeric oil, & Olive oil are all effective ingredients in Mother's Body Massage oil. This massage oil contains biologically active ingredients that are excellent for revitalizing fatigued muscles. A full-body massage with this oil relieves discomfort and soothes your body after birth.
Mother's Stretch Mark Massage Oil
Mother's Stretch Mark Massage Oil, which contains grapeseed oil, argan oil, orange oil, pomegranate seed oil, patchouli oil, and jojoba oil, works well to reduce the appearance of visible stretch marks and scars. All of these elements contribute to the prevention of stretch marks, which are most noticeable during pregnancy, adolescent growth spurts, or times of fast growth.
Mother Care Kit - Uses & Benefits
Relief Back Pain
Mother's Back pain massages oil can help to relieve nerve pain in the back, including sciatica, by boosting circulation and circulating fluid in the body and loosening up muscles that clench and stiffen around nerves. Massage treatment with this massage oil also addresses additional aches and pains associated with parenthood.
Body Massage
Mothers' Body Massage Oil was intended to ease aching, weary, and cramping muscles and relieve stressed regions. Natural warming characteristics aid in the removal of superfluous fluids while also boosting blood circulation. This oil is an excellent option for moms seeking an effective way for maximum relaxation.
Reduce Stretch Marks
Mother's Stretch Mark Reduction Massage Oil has antioxidants and collagen-producing properties. It also has excellent regenerative, moisturizing, moisturizing, and skin tightening characteristics, which aid in the reduction of stretch marks. This stretch mark-reducing oil penetrates deeply into the skin and assists in the smoothing of the marks.
Product Specifications
| | |
| --- | --- |
| Product Name: | Mother's Wellness Kit |
| Brand: | VedaOils |
| Country of Origin: | India |
| Form: | Liquid |
| Alcohol-Free: | Yes |
| Usage/Application: | Body Massage / Strech Marks / Body Pain |
| Quantity: | 3*100 Gm |
| Storage: | Store in a Cool & Dry place. |
| Shelf Life: | 2 years |
Shop Mom Wellness Kit Online In UK at Best Price
Are you worried about your pregnancy or post-pregnancy symptoms and discomforts? You no longer need to be scared since the VedaOils Mother Care Kit is here to pamper and take care of you! The goodness of chosen herbs and oils is packed into these 100 % natural and organically formulated oils.
Thousands of mothers love the VedaOils Mom Care Kit since it is completely free of chemicals and toxins. So what are you waiting for you? Buy Mom Wellness Care kit from VedaOils and give your body all the love that it deserves!
Frequently Asked Questions
WE NOTICE YOU ARE FROM
US & CANADA LOCATION