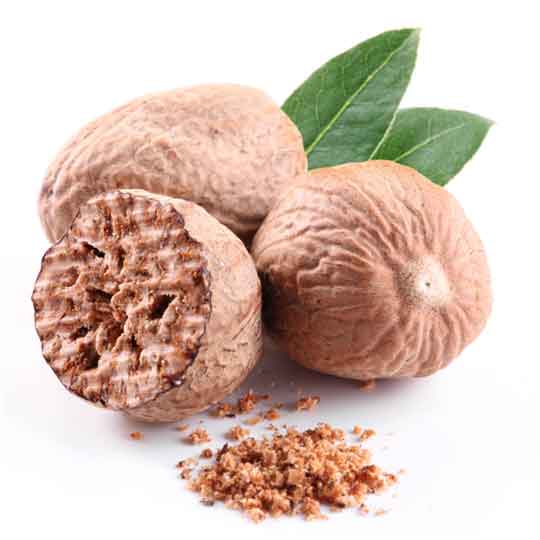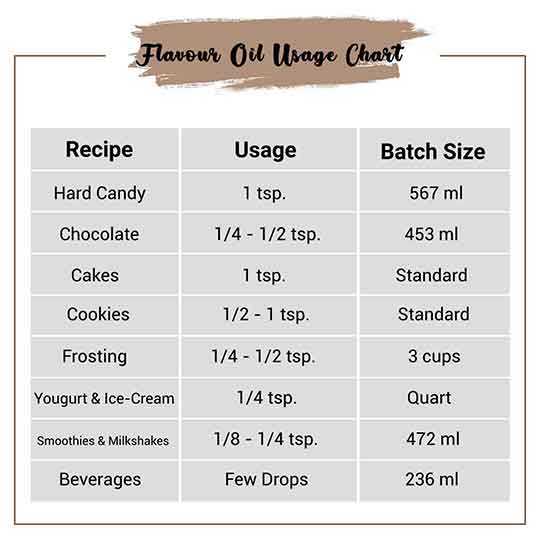 Our Certifications
Nutmeg Flavour Oil
Nutmeg, famously known as Jaiphal in India, is utilized for an enormous scope in different culinary arrangements. It is known for its gentle hot, and wonderful smell, making it an optimal fix in desserts. Nutmeg Flavour Oil is derived from popular spice and is known for its classic, warm, earthly, and nutty taste. It is something cool to have this flavour oil in your assortment.
Nutmeg Flavour Oil has a mildly spiced flavour with slight notes of clove. It is a perfect addition to the preparation of sweet and savory dishes. Its warm and aromatic flavour is the perfect one for the preparation of various recipes. Nonetheless, the nutmeg flavour oil's various properties, such as various aromatizing recipes, adding a classic, earthly flavour, and more, are very surprising.
To take into account the advantages of nutmeg, the top-notch natural nutmeg flavouring oil adds a lovely fragrance and is the best ingredient for cooking. Normal utilisation of our unadulterated Nutmeg Flavour Oil in your cooking and food preparation routines will improve your recipes' general aroma and taste. It likewise has energizing properties and is viewed as a characteristic aphrodisiac also when used in cooking.
Nutmeg Flavour Oil Uses
Chocolates
Remarkable nature and the warm, nutty taste and fragrance of the nutmeg flavour oil can end up being extraordinary assistance in the readiness of prepared chocolates for people of all age groups.
Cooking
Reviving, exemplary fragrance of the nutmeg flavored oil will assist with adding an extraordinary nature and style to your recipes and will be particularly helpful for preparing cooked items.
Confectionary Items
Using nutmeg flavouring oil in readiness for excellent confectionery items can help season them phenomenally and add rich energy of uniqueness to your desserts.
Frozen Yogurts
You can give an uncommon exemplary contort to your frozen yogurts by adding the nutmeg flavoring oil to the blend, subsequently making your frozen yogurts natural, fragrant, and yummy.
Cakes
Cakes and pastries ready with the utilization of nutmeg flavor oil end up being a significant hit at birthday celebrations and other different kinds of events as it helps add pleasantness of confections to your festivals.
Ice Creams
You can add an uncommon exemplary turn to your ice cream recipes by including the nutmeg flavoured oil with everything else, in this way making your ice creams fragrant and beautiful.
Nutmeg Flavour Oil Benefits
Baked Merchandise
Utilize nutmeg flavoured oil in making different prepared things, for example, cakes, bread, macarons, shortbread treats, biscuits, doughnuts, biscotti, and so on.
Treats
You can likewise attempt numerous sweet plans with nutmeg flavouring oil, for example, frozen yogurt, truffles, pudding cake, tart, pie, mousse, and so on.
Ideal for Drinks
Nutmeg flavour oil can be utilized in an assortment of custom-made milkshakes, smoothies, and sharbat, as it mixes well with milk. Therefore, the nutmeg flavor oil proves to be ideal for drinks.
Soulful Flavour
It gives a fascinating, exemplary nutmeg flavoring oil to your chocolates, sweets, and frozen yogurts. It mixes well with a few normal fixings to give an uncommon character to your arrangements.
Efficient Liquid Form
Utilize nutmeg flavored oil in different culinary plans: bread shop items, chilled items, and some. It doesn't change the consistency of the item as it is accessible in a compelling fluid structure.
Mixes Perfectly
Nutmeg flavor oil mixes well with different food sources and different arrangements proficiently. In that comparable way, it works charmingly and holds its person and smell even at high temperatures.
Product Specifications
| | |
| --- | --- |
| INCI Name: | MYRISTICA FRAGRANS FRUIT OIL |
| Brand Name | VedaOils |
| Manufacturing Process: | Edible Vegetable Oil, Permitted Nature Identical & Flavouring substances |
| Suitable For Flavouring: | Corn puffs, Sauce, Bread, pies, smoothies, milkshakes, latte, cakes, ice-creams, and other food items. |
| Aroma: | Clove Phenolic Woody Aroma |
| Colour: | Light to Dark Yellow |
| CAS Number: | 8008-45-5 |
| GMO: | It is GMO-free since no plant-derived ingredients are used for making it. |
| Tested On Animals?: | No |
| Vegan: | As it is free from animal-derived ingredients, vegans can use it without any doubts. |
| Alcohol-Free: | Yes |
| Storage: | Store the bottle in a cold and dry place away from direct sunlight for prolonged use. |
| Shelf Life: | 2 years |
CAUTION: It is meant for external purposes. Keep it away from the reach of your kids and avoid direct contact with eyes
Packaging Sizes
Please Note: The packaging shown above is a General Representation of the various sizes and types of packaging available for this product. Not all sizes and types of packaging for this product maybe available at all times.
Buy Nutmeg Flavour Oil Online in UK at Low Price
VedaOils is one of the leading Wholesale suppliers, manufacturer, and exporter of Nutmeg Flavour Oils and Food Flavour Oil in United Kingdom. We specialize in both oil and water-soluble flavouring oils and our catalog is wide enough to serve all your requirements. Our food flavour oils are gluten-free and naturally prepared.
Buy Nutmeg Flavour Oil at the best price in United Kingdom through VedaOils online portal. We ensure smooth and safe transactions. We also employ a high standard of delivery to supply your order in the best quality. You can buy Nutmeg Essence Oil at wholesale prices as we are offering them in bulk quantities.
We also export our high-quality Nutmeg Flavouring Oil to the US, Canada, Australia, and other countries. Our products follow the highest standards when it comes to quality and purity. We assure you that you will not regret choosing us! We also deliver the products throughout the world using our logistic partners DHL, FedEx Blue Dart, India Post, etc.
Frequently Asked Questions
WE NOTICE YOU ARE FROM
US & CANADA LOCATION