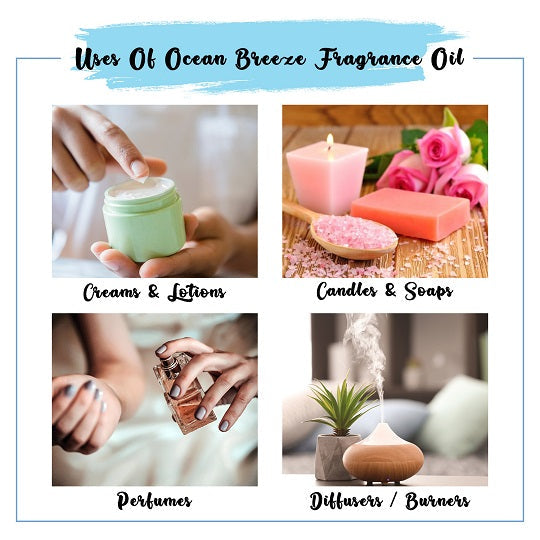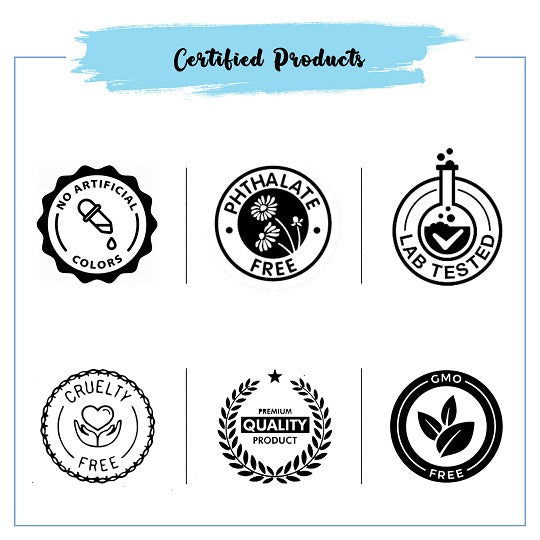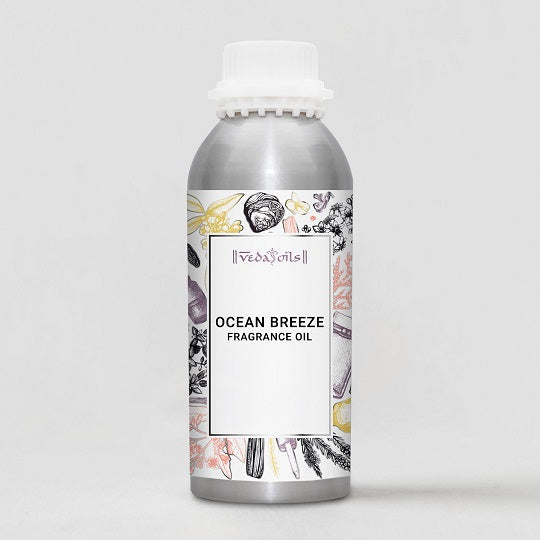 Our Certifications
Ocean Breeze Fragrance Oil
Ocean Breeze Fragrance Oil transports you to the seaside on the beautiful sea wind. It is perfect balance of salty sea and aromatic flora. The notes of salty ozone are combined with the scents of fresh citrus in this well-balanced fragrance. In the core of this oceanic scent, sweet honeydew melon mingles with a smidgeon of violet. The watery notes are given depth by airy ozone and woody oakmoss in the base, creating an out-of-the-ordinary outcome.
Ocean Breeze is ideal for soaps, lotions, and other bath and body care items since it has a spa-like feel to it. The smells of fresh sea air fill any environment with handcrafted candles and wax melts. Ocean Breeze Scented Oil is a pleasant, approachable fragrance with broad appeal, making it ideal for presents and party favors. Scrunch the sand between your toes on a sandy beach while a warm salty wind brushes past your face.
Ocean Breeze Fragrance Oil Uses & Benefits
Soap Making
Ocean Breeze Scented Oil is a natural and fresh aroma that entices and refreshes soaps. It can also be used as a basis for liquid and melt-and-pour soaps.
Scented Candles
Our ocean breeze fragrance oil has a sweet and breezy scent perfect for making scented candles. These candles will also help quiet your nerves, which will aid in relaxing your mind.
Air Deodorizer
Air deodorizers manufactured from the enticing and potent ocean breeze perfume oil remove unpleasant odors from the air. Fill a diffuser with this fragrance oil to fill the space with an ocean scent.
Perfumes
Owing to its long-lasting breezy scent, ocean breeze Aroma Oil is useful in creating perfumes and deodorants. The refreshing scent will keep you going throughout the day. In addition, it is non-irritating to the skin.
Cosmetics Care
Face scrubs, moisturizers, and face washes can all benefit from our most refined ocean breeze scent oil. Likewise, shower gels, conditioners, and shampoos can all be made from the vibrant and energizing scent.
Bathing Products
Calming perfume of ocean breeze scented oil soothes the mind and body. It's an excellent addition to bath oils. This fragrance oil is used in bath care products to help skin regain its natural equilibrium.
How to Use Ocean Breeze Fragrance Oil
Aromatic Candle: You can use 15ml of our ocean breeze aroma oil in roughly 250g of wax to make scented candles with a great balance of sweet and fresh scents. Ensure you measure your quantities correctly so that the fragrance doesn't bother your sensitivities. Relaxing Aromatic Bath: To have a restorative bathing experience, add 5 to 6 drops of natural ocean breeze Perfume Oil to the bathtub. It will improve your sleep by reducing tension and anxiety.
Scented Soap Making: Add 10 mL of our ocean breeze Fragrance Oil to 150 g of soap base while making soaps. It will give your soaps a pleasant aroma.
Skin Care Products: When preparing cosmetic and skincare products, only a few drops of ocean breeze Aroma Oil should be applied. It's because the concentrated version of this oil, when taken in higher amounts, might irritate your skin.
Tip: Make sure you use the fragrance oil in calculated quantities to not react with your skin. You must also conduct all the necessary tests before applying any of the products directly to your skin.
Product Specifications
| | |
| --- | --- |
| Product Name: | Ocean Breeze Fragrance Oil |
| Brand Name: | VedaOils |
| Country of Origin: | India |
| Foam: | Liquid |
| Aroma: | Fresh and Sweet Floral fragrance |
| Suitable for: | Bath Bombs, Lipsticks, Incense Sticks, Facial and Body Scrubs, Creams, Perfume Oils |
| Packaging Type: | As per requirement |
| Storage: | Store in a Cool & Dry place. |
| Shelf Life: | 2 years |
| COA: | |
| MSDS: | |
Packaging Sizes
Please Note: The packaging shown above is a General Representation of the various sizes and types of packaging available for this product. Not all sizes and types of packaging for this product maybe available at all times.
Buy Ocean Breeze Fragrance Oil Online In UK
High-Quality: Vedaoils ocean breeze fragrance oil is one of the most addictive and attention-grabbing scents due to its rich fragrance of roasted coffee, vanilla, and cream. Its lovely and obsessive aroma is quite awakening and refreshing to smell.
Wholesale Price: Vedaoils leading manufacturer, distributor, supplier, and wholesaler of the best quality ocean breeze fragrance oil. We offer all of the fragrance oil on our website at wholesale prices. In addition, our Aromatic oil is highly stable, so it can ideally be added to various DIY products.
Payment Methods: VedaOils assures that your payment transaction is safe and simple. We provide a secure payment gateway to protect your transactions and accept debit and credit cards.
Worldwide Delivery: VedaOils sends the best quality ocean breeze fragrance oil to countries such as the United States, Dubai, New Zealand, Canada, Ireland, and others via our logistics partners DHL, FedEx BlueDart, India Post, and others.
Lab Tested: We do not use any chemical-based ingredients like SLS, parabens, phthalates, etc., in the manufacturing of our ocean breeze fragrance oil. It is also Vegan-friendly and Cruelty-free so that it will be safe for your skin.
Frequently Asked Questions
WE NOTICE YOU ARE FROM
US & CANADA LOCATION