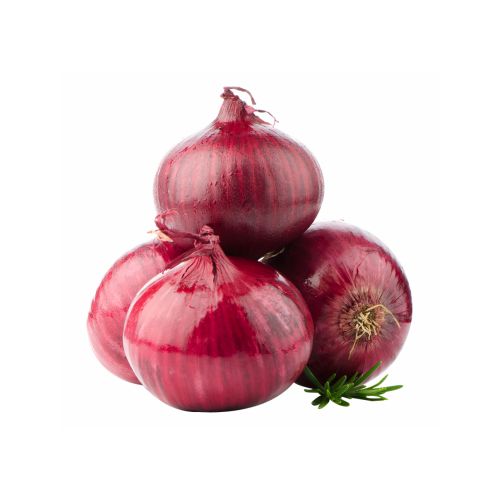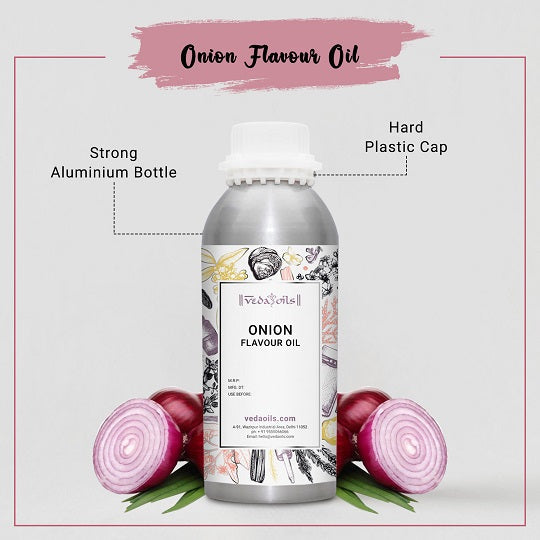 Our Certifications
Onion Flavour Oil
Onion Flavouring Oil is extracted from fresh onions. VedaOils Onion Flavour Oil is a water-soluble product so you can use it for making alcoholic or non-alcoholic beverages. Onion flavouring oil would be an excellent option to be used occasionally in appropriate amounts.
Natural Onion Flavour Oil is exceptionally plentiful in vitamins A, B, and C and some different supplements. Because of its novel purifying nature, Food-grade onion flavoured oil makes an ideal choice for use in various recipes to add onion taste. Additionally, it can likewise be utilized with servings of salads to add flavour.
Pure Onion Flavour Oil is very notable for its delectable commitment to the culinary world, however its supporting properties have been avoided with regards to the spotlight. Onion flavouring oil has a sulfurous kind smell and adds a solid, strong scent to your recipes. Onion Flavoured Oil is more valued when it is utilized freely without combination.
Onion flavour oil is the right match for your daily food preparations and it would provide a strong sweet flavour of onions to your dishes like curry, soup, ramen, chicken, and many more. The Pure Onion Flavouring Oil is made from natural ingredients rather than artificial colors and preservatives.
Onion Flavouring Oil Uses
Cooking
You can utilize the onion flavor oil in aromatizing and adding awesome character to your recipes. It very well may be utilized to enhance a portion of the famous recipes like noodle soups, risottos, curries and that's only the tip of the iceberg.
Salad Dressing
Onion flavoring oil can be utilized in an exceptionally powerful and a productive way in the readiness of salad dressings. Just by adding a couple drops to the dressing combination, you can add heavenliness to the plates of salad.
Sauces
Natural food grade onion flavored oil is an energetically suggested item in the preparation of excellent yummy sauces. You can utilize it to enhance pizza sauces, pasta sauces, enchilada sauces, wild ox wings and many more.
Snacking Items
You can use the pure onion flavour oil in the unquestionably immersing cycle of enhancing your snack products. It assists with seasoning to a wide range of bites including enchiladas, quesadillas, nachos and more.
Bakery Items
Natural Onion flavouring oil can be used for adding flavor to the bread kitchen items. You can add a couple drops to the bakery batter to enhance breads, pizza bases and a lot of various types of bakery shop products.
Ramen & Curries
Onion flavor essence can be used in the preparation of high quality, delectable ramen and curry recipes. It helps in adding a delicious taste and a lovely, wonderful aroma to your ramen and curry preparations.
Onion Flavouring Oil Benefits
Culinary Preparations
You can utilize onion flavoring oil in numerous culinary preparations. It doesn't change the end results' consistency and shading as it is accessible in meager fluid structure.
Mixes Perfectly
Natural Onion flavor oil mixes with different flavors and popular recipes impeccably. It likewise works pleasantly and holds its character and fragrance even at high temperatures.
Solid Smell
A characteristic and compelling onion essence offers an incredible, solid smell. You can likewise blend it in a few edible items to make you inside warm in cold and crisp winter evenings & nights.
Used in Recipes
Food-grade Natural Onion flavoring oil is exceptionally reasonable for cooking an assortment of dishes like sandwich, curry, risotto, salad, noodle soup, ramen and so on.
Gluten-Free
Natural Onion flavored oil is a food-grade flavor liberated from gluten, liquor, and other manufactured synthetics and aromas. In this manner, it is totally alright for utilization.
Vegan Product
Pure Onion flavoring oil is liberated from dairy items and doesn't contain any creature inferred items. Produced according to Kosher and Halal guidelines, Vegans can utilize it too.
Product Specifications
| | |
| --- | --- |
| Product Name: | Onion Flavour Oil |
| Raw Material Source: | Onions |
| Manufacturing Process: | Edible Vegetable Oil, Permitted Nature Identical & Flavouring substances |
| Suitable For Flavouring: | Curry, ramen, noodles, soup, drinks, chicken, pork, and many more. |
| Aroma: | Onion Aroma |
| Colour: | Light to Dark Yellow |
| GMO: | It is GMO-free since no plant-derived ingredients are used for making it. |
| Vegan: | As it is free from animal-derived ingredients, vegans can use it without any doubts. |
| Alcohol-Free: | Yes |
| Storage: | Store the bottle in a cold and dry place away from direct sunlight for prolonged use. |
| Shelf Life: | 2 years |
CAUTION: It is meant for external purposes. Keep it away from the reach of your kids and avoid direct contact with eyes
Packaging Sizes
Please Note: The packaging shown above is a General Representation of the various sizes and types of packaging available for this product. Not all sizes and types of packaging for this product maybe available at all times.
Buy Onion Flavor Oil Online in UK at Low Price
VedaOils is one of the leading Wholesale suppliers, manufacturer, and exporter of Onion Flavour Oil and Food Flavour Oil in United Kindom. We specialize in both oil and water-soluble flavouring oils and our catalog is wide enough to serve all your requirements. Our food flavour oils are gluten-free and naturally prepared.
Buy Onion Flavour Oil at the best price in United Kingdom through VedaOils Online portal. We ensure smooth and safe transactions. We also employ a high standard of delivery to supply your order in the best quality. You can Buy Onion Essence at wholesale prices as we are offering them in bulk quantities.
We also export our high-quality Onion flavoring oil to the US, Canada, Australia, and other countries. Our products follow the highest standards when it comes to quality and purity. We assure you that you will not regret choosing us! We also deliver the products throughout the world using our logistic partners DHL, FedEx Blue Dart, India Post, etc.
Frequently Asked Questions
WE NOTICE YOU ARE FROM
US & CANADA LOCATION