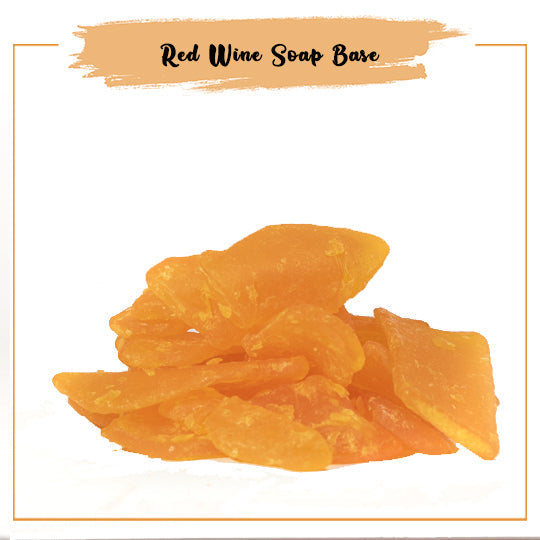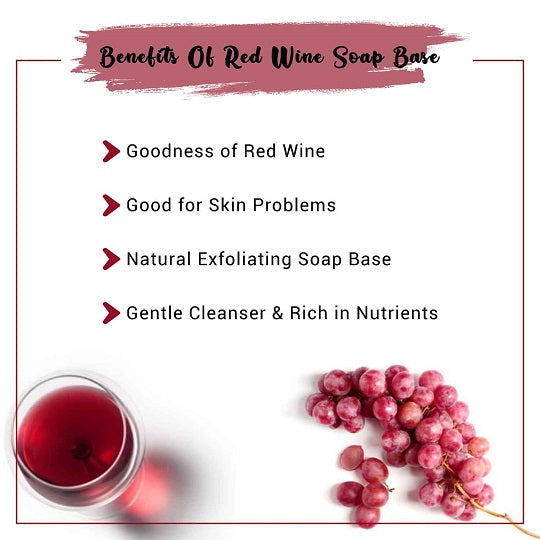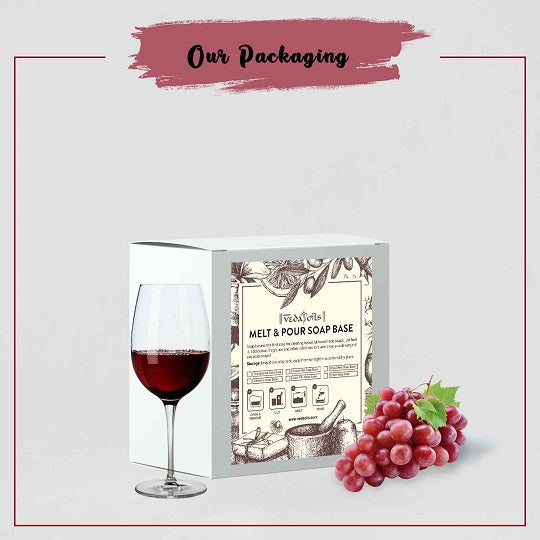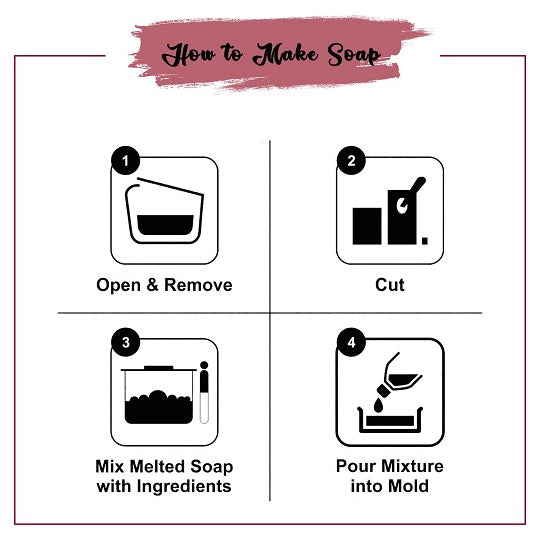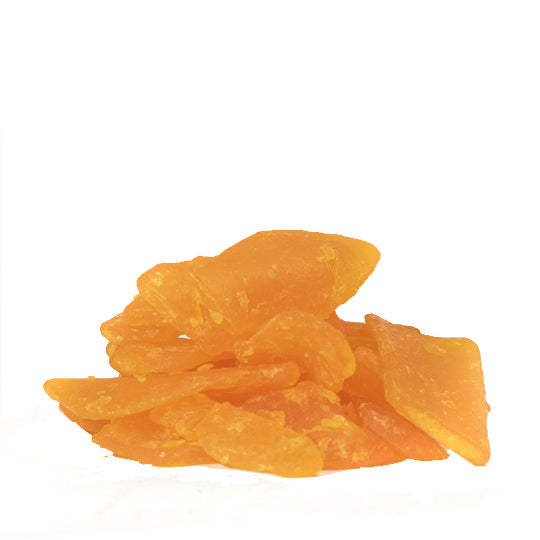 Our Certifications
Red Wine Soap Base
Red Wine Soap Base contains all these properties of red wine that can prove to be healthy for your skin. Red wine is great for skin and health when consumed in appropriate proportions. When applied to the skin, it proves to be great for fighting aging symptoms. Red Wine Soap Base is full of antioxidants and flavonoids that keep your skin young and fresh by promoting the production of elastin fibers and collagen.
Powerful antioxidants present in the Red Wine Melt and Pour Soap Base not only prove to be good for skin but also eliminate free radicals and protect your hair from damages caused due to external factors. It also gives a healthy shine to your hair and helps to reverse the effects of damage. They are ideal for creating handmade soaps and allows you to make soaps of great quality and finish.
Vedaoils Natural Red Wine Soap Base can be blended with any type of essential oils, fragrance oils, colors, and other natural ingredients that you intend to use to enhance the aesthetic appeal and fragrance of your handmade soaps. We are offering a high-quality organic Red Wine Soap Base that does not contain any chemicals like SLS and paraben.
Red Wine Soap Base Benefits
Curbs Hair Loss
Pure Red Wine Soap Base contains an ingredient called resveratrol that is naturally found in red wine. This ingredient improves the blood circulation in the scalp region and ensures proper blood flow to your hair roots. As a result, the soaps made from this natural soap base can be used to prevent hair loss.
Fights Acne
Anti-inflammatory and antibacterial properties of Red Wine Soap Base prove to be effective against acne breakouts. The antiseptic properties and natural AHAs that are present in our organic soap base help to cleanse the skin pores deeply and also clear acne to a great extent. It also helps in preventing acne.
For a Glowing Face
Growing pollution and stress can be one of the main reasons behind your uneven skin tone. By applying the soaps made from our fresh Red Wine Soap Base, you can regain your glowing face and even skin tone naturally. It also improves your complexion and makes you look much younger and beautiful.
Protects Your Skin
Red Wine Soap Base does not contain any harsh chemicals and detergent, it is suitable for all skin types. Also, the natural oils present in it moisturize your skin and make it effective for hair washes as well. People with sensitive, oily, dry, patchy, or combination skin types can use this soap base regularly.
Clears Toxins
Add coffee, sugar, or other natural ingredients while making soaps from Red Wine Soap Base to enhance the exfoliating properties. Red Wine Soap itself possesses mild exfoliating properties that are good enough to eliminate toxins like dirt, dust, excess oil, etc. from your face without disturbing the natural oils.
Eliminates Dandruff
Strong antioxidants of our best Red Wine Soap Base can prove to help eliminate dandruff. You can use it to cleanse your hair and scalp as it promotes blood flow in the area and minimizes the chances of dandruff formation. Overall, it is a healthy product for both skin and hair.
How to Use Red Wine Soap Base?
Open & Cut Soap Base
Cut the Red Wine Soap Base into small chunks of 1 inch (2.54-centimeter) with a clean, sharp knife. You do not have to cut it into the exact size, but make sure the pieces are not too large, as small chunks will help the soap base melt faster and smoother.
Melt Soap Base in Microwave
Place Red Wine Soap base chunks in a microwave-safe dish and melt the soap base for 3 minutes. Set the timer to 3 min and stop every 30 sec to check the soap base. Stir once or twice if required. Do not boil the Red Wine soap base or put it directly on flames.
Add Oils to Melted Soap Base
After the Red Wine soap base is melted completely, let it cool down for few minutes. Now add your favorite Essential Oils and Fragrance Oils to attain your soap's desired fragrance and qualities. Make sure to use oils that are pure and safe for use.
Mix Ingredients in Melted Soap Base
Stir in soap-making ingredients such as Pigment powder, Colors, or Dry Flowers to give your soap a unique essence if you desire. Use ⅛ teaspoon of dye or pigment powder per 1 pound (450 grams) of soap. Stir it well before you move onto next step.
Pour Soap Base into Mold
Now all additives are added into the Red Wine soap base. Mix it well and pour it into your desired soap-making molds. If you are using a plastic mold, coat the inside with petroleum jelly for effortless results. Let it cool down for 12 to 24 hours at room temperature.
Release Soap Base from Mold
Remember patience is a virtue, do not get impatient while releasing soap from mold. Instead, gently pull the edges of the mold away from the soap, then turn the mold upside-down and pop the soap out. Allow the Red Wine Soap to complete drying.
Product Specifications
| | |
| --- | --- |
| Product Name: | Red Wine Melt and Pour Soap Base |
| Color: | Red Wine |
| Melting Point: | 135 Fahrenheit |
| TFM: | Above 40% |
| pH: | 8.0-9.0 |
| Sulfate-Free: | Yes |
| Preservative Free: | Yes |
| Origin: | India |
| Detergent: | No |
| Organic: | Yes |
| SLS & SLES Free: | Yes |
| Paraben Free: | Yes |
| Alcohol-Free: | Yes |
| Solubility: | Soluble in alcohols and oils |
| Fragrance Scent: | Odorless |
| Type: | Bathing Soap |
| Application Area: | Face, Hair, Body |
| 100 % Vegetarian: | Yes |
| Shelf Life: | 2 years |
| COA: | |
| MSDS: | |
Packaging Sizes
Please Note: The packaging shown above is a General Representation of the various sizes and types of packaging available for this product. Not all sizes and types of packaging for this product maybe available at all times.
Buy Red Wine Soap Base Online at VedaOils
VedaOils is one of the largest manufacturers, suppliers of Organic Red Wine Soap Base and other natural soap bases in the UK with a promise to instill health and freshness in your everyday life through its wide range of products. Soap manufacturers can use our Red Wine Soap Base as we are offering them at affordable prices and in bulk quantities too!
Our Wholesale rates will enable them to create large batches of soaps without investing a lot. You can directly melt, blend, and pour our premade Red Wine Soap Bases without going through the complex process of saponification. As a result, it saves much of your time and effort and proves to be ideal for both beginners and professional soap makers.
Veda Oils offers 100% naturally organic Red Wine Melt and Pour Soap Base that is ideal for making a customized soap bar to suit your skin and body type. Our Natural soap base is made with natural products with no alcohol or toxic content. Buy Red Wine soap base at wholesale prices through VedaOils online shopping portal.
Devoid of animal fat content, our raw melt and pour red wine soap base does not lather like artificial soaps and neither leaves a soapy film behind. Free from surfactants and propylene glycol, our Red Wine Soap Base is smooth, buttery rich with natural emollient properties making us a front-runner in the organic Soap Base wholesale business.
Frequently Asked Questions
WE NOTICE YOU ARE FROM
US & CANADA LOCATION