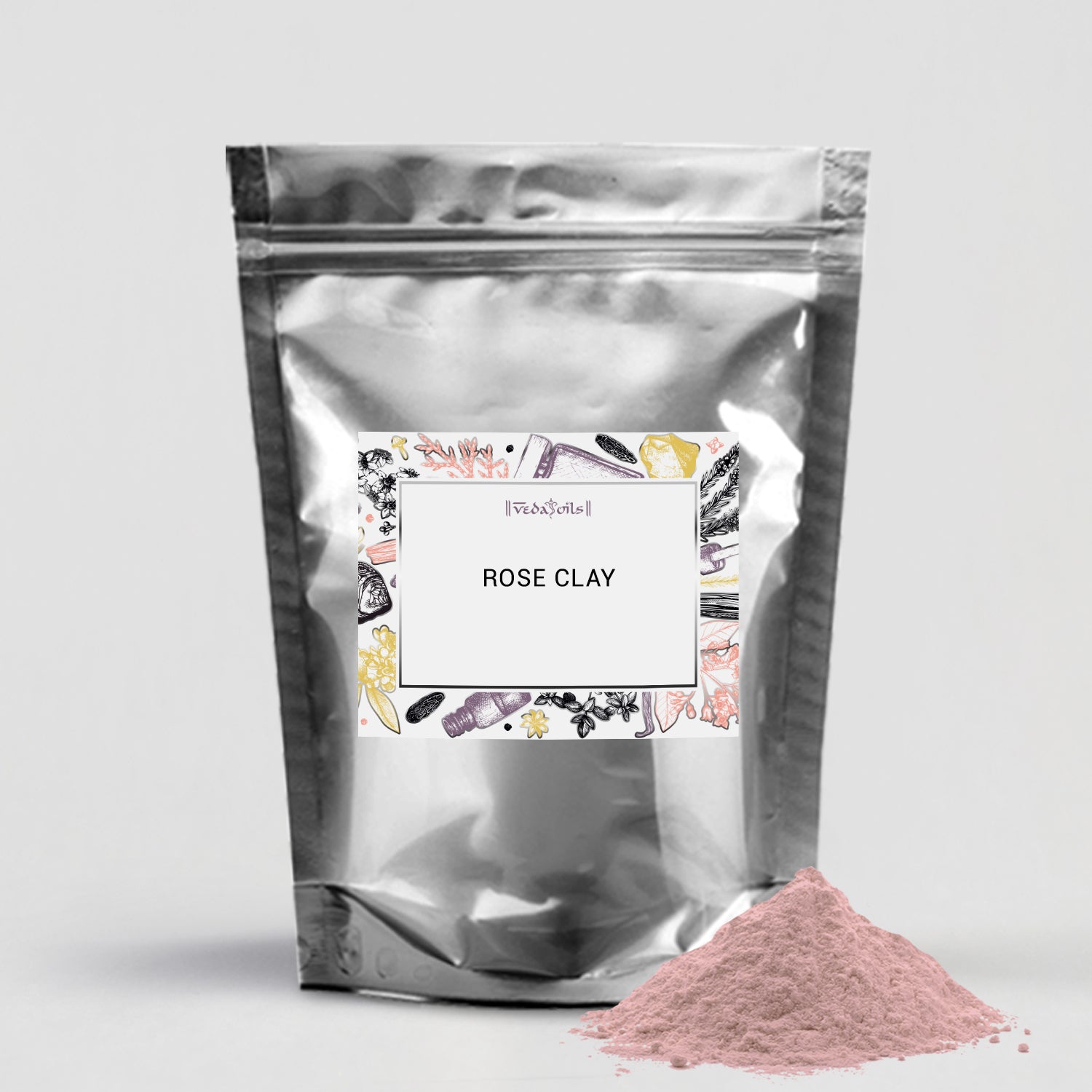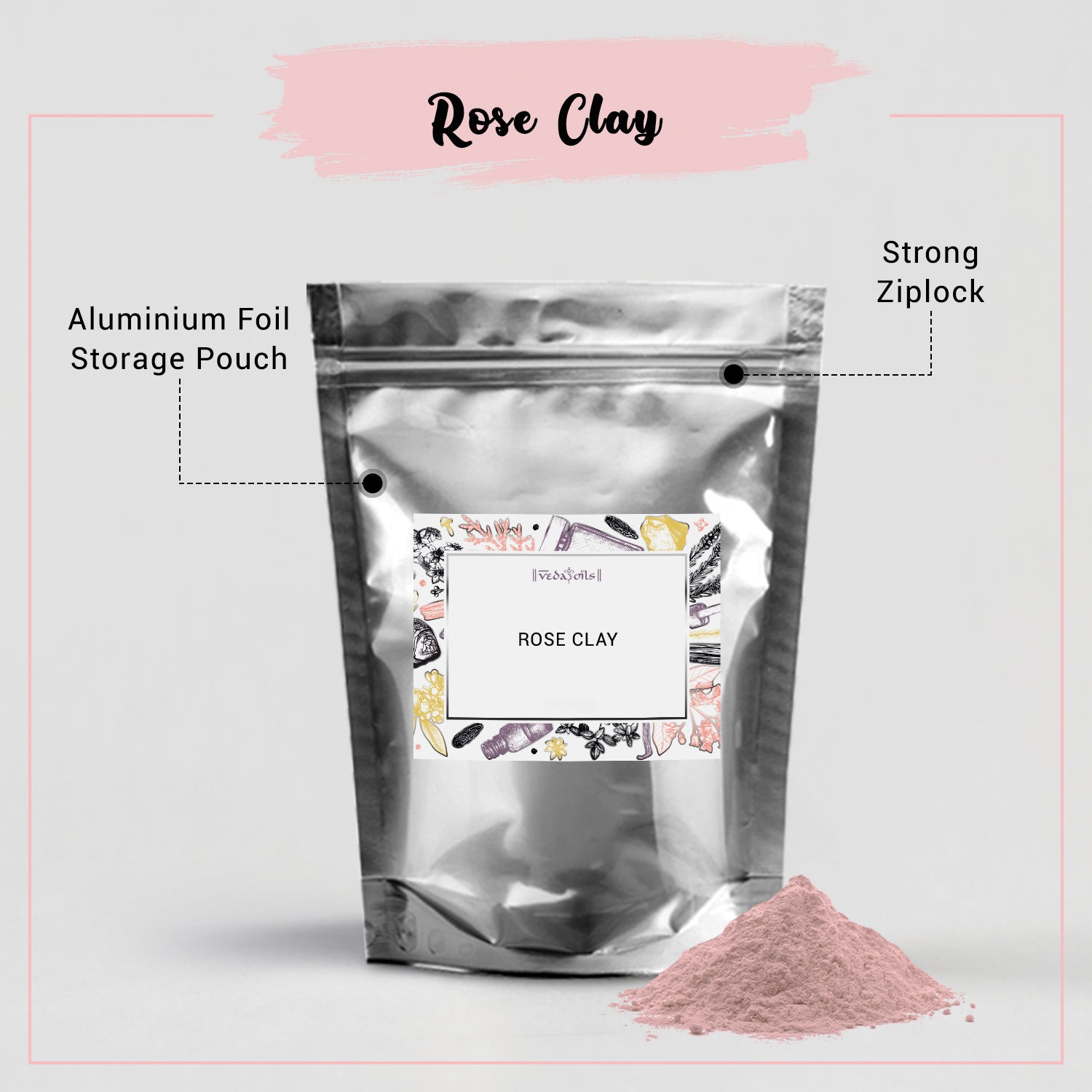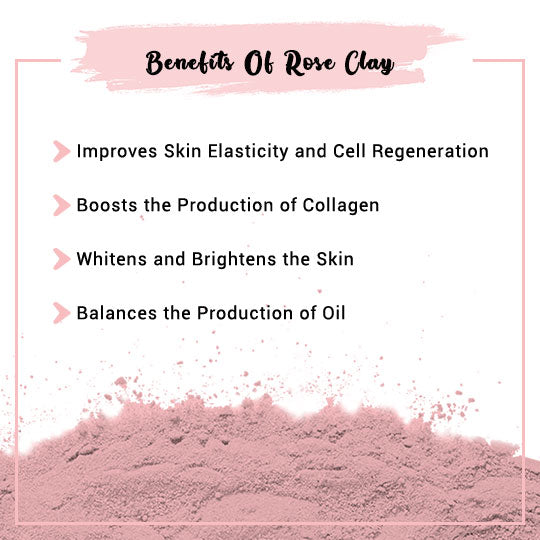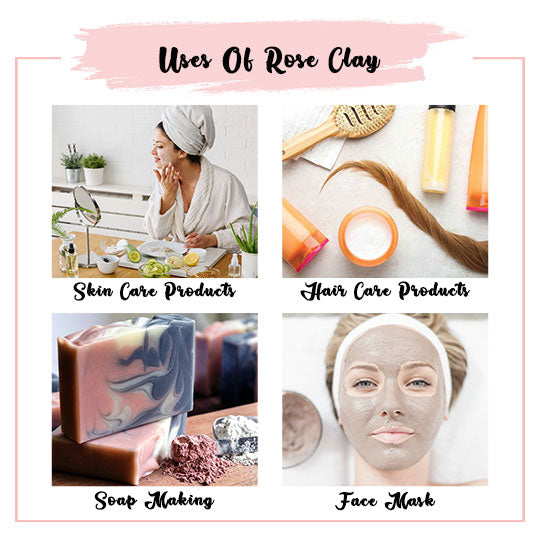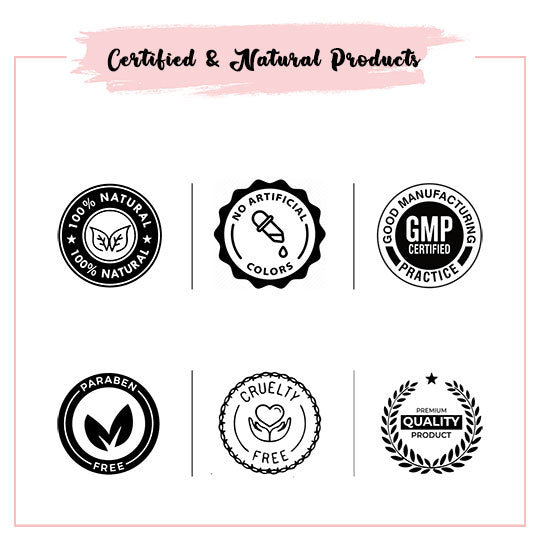 Our Certifications
Rose Clay
Rose Clay Powder is a type of kaolinite clay which has is naturally pink in color, it is one of the most gentle and mild clay powders so it is suitable for all skin types. The pink color of Natural Rose clay powder comes from the naturally occurring iron oxide content present in it. It is also rich in essential nutrients and minerals which nourish the skin. Natural Rose clay powder contains quartz, mica, illite, feldspar, and montmorillonite which make skin smoother and softer.
Natural Rose clay powder possesses excellent absorbing and extracting properties which absorbs all the impurities and grime from the skin and washes them away. The exfoliants present in Pure Rose Clay Powder provide gentle exfoliation and enhances blood circulation. It also helps to reg rid of dead skin cells that make the skin's appearance dull and muted. Rose Clay helps to reduce inflammation, itchiness, swelling, and redness of the skin.
The naturally Unearthed Rose Clay Powder is a widely used ingredient in many cosmetics products, soap, and mud baths because of its natural vibrant hue and presence of skin-loving minerals in it. It is also used to make DIY facial and body masks that will make the appearance of skin brighter and younger-looking. You can also make DIY Body Scrubs with this Clay power and mixing them with your favorite ingredients.
VedaOils offers the best quality Rose Clay Powder that will enhance the quality of your skin as it is completely safe and healthy for the skin. It is also chemical-free and toxins-free so it can be used on sensitive skin as well.
Rose Clay Uses
Facial Masks
Application of a Facial Mask on the face feels luxurious and rich on the skin. It also calms and soothes irritated skin. The rose clay face mask brightens the skin instantly and makes it softer.
Bath Bombs
Bath bombs made from natural powdered rose clay has excellent cleansing and extracting properties which attracts all the dirt, sweat, grime, and impurities from the skin and washes them away.
Mud Bath
Rose Clay Powder is used to make skin nourishing and hydrating mud bath which will benefit the skin. Rose mud bath can be customized by adding dried or preservative herbs and flowers, essential oils, etc.
DIY Soap Bars
Cleansing and nourishing bathing bars or soap bars can be made using Rose Clay powder. Rose clay has boundless skin benefits which can make soaps even more healthy and beneficial for the skin.
Exfoliating Scrubs
Small particles of Rose clay is used to make face and body exfoliating scrubs. These gentle exfoliants help to scrub the impurities and dirt from the skin. It rejuvenates the skin by removing all the dead skin cells.
Beauty Products
Cleansers, lotions, creams, skin-repairing mask, and many other beauty products help to make skin's surface smooth and shiny. Rose clay has beautiful color which gives beauty products a natural tint.
Rose Clay Powder Benefits
Brightens Skin
Rose clay is effective for treating dryness, bumpy and textured skin, pigmentation, blemishes, etc. This Nutrient-dense Rose soil helps to deeply cleanse and brighten all skin types.
Skin Cells Regeneration
Replenishing and restoring abilities of Rose Clay Powder helps in the growth of new skin cells. It also prevents cell damage and degeneration by infusing nutrients and minerals into the skin.
Evens Skin Tone
Skin replenishing natural Rose Clay powder helps to even out the skin tone and texture effectively. Rose mud powder also minimizes the pores by deeply cleansing the dirt, impurities, and toxins from it.
Controls Sebum Production
Rose clay acts as a natural toner that absorbs the excess oil and sebum from the skin. It restores a balance in oil and sebum production so that the skin does not have to face acne issues.
Restores Skin Nutrients
Absorptive properties of the pure Rose clay helps to infuse essential nutrients and minerals into the skin. Organic Rose clay powder also replenishes the skin and instantly brightens it.
Unclogs Pores
Application of many products leads to the build-up of dirt, sebum, and pollutants. Rose clay helps to cleanse out all the impurities that are sink into pores making skin appear shiny and clean.
Packaging Sizes
Please Note: The packaging shown above is a General Representation of the various sizes and types of packaging available for this product. Not all sizes and types of packaging for this product maybe available at all times.
Buy Rose Clay Powder at Wholesale Price
VedaOils is one of the largest Bulk Manufacturers, distributors, suppliers, and wholesalers of the best quality Rose Clay Powder in United Kingdom. Our mineral-rich and high-quality clay powder have replenishing qualities that benefit the skin. We offer our clay powder at a wholesale price.
Rose Clay Powder is completely natural so it does not include chemically infused or toxin-based ingredients. It does not even have any artificial colorant and fragrance to our clay. It is also free from any filler, additives, or preservatives were added in the manufacturing of our Organic clay. It is also Vegan-friendly and Cruelty-free. The various health properties of this clay powder help to effectively enhance the skin tone and texture.
We pack our Rose Clay powder in zip-lock Aluminium packs so that it does not spill or get damaged in transit. We also follow certain standard packaging and quality check measures are followed while packing our premium quality Rose Clay so that you can receive them in perfect condition at your doorsteps.
VedaOils offer our Rose Clay Powder Online in packages of different quantities (100gm, 500gm, and 1kg) so that you can order them as per your needs from our website. We export our clay in bulk quantities to various countries like The USA, Canada, Australia, etc. through our logistic partners DHL, FedEx Blue Dart, India Post, etc.
Frequently Asked Questions
WE NOTICE YOU ARE FROM
US & CANADA LOCATION