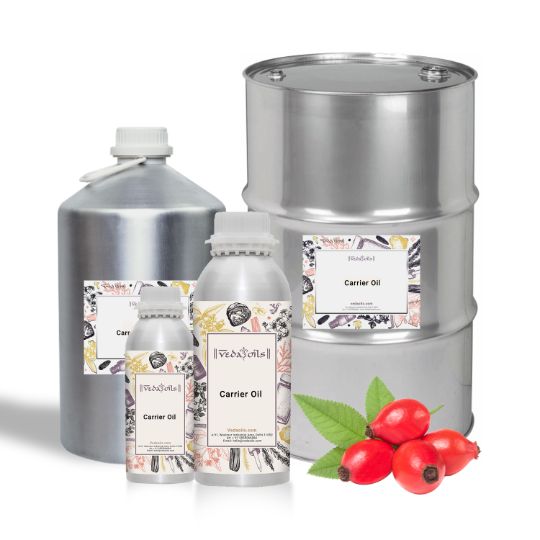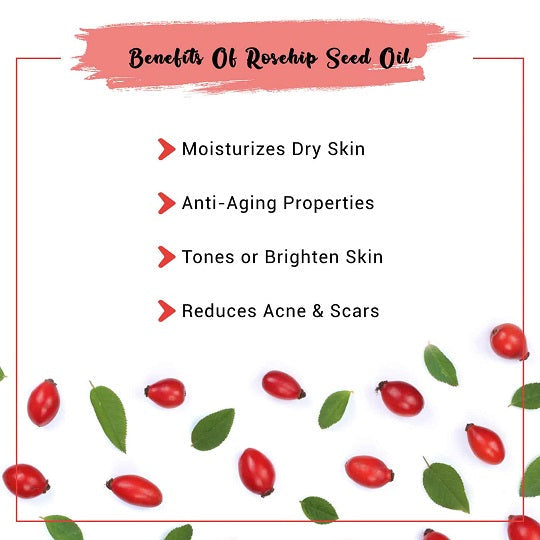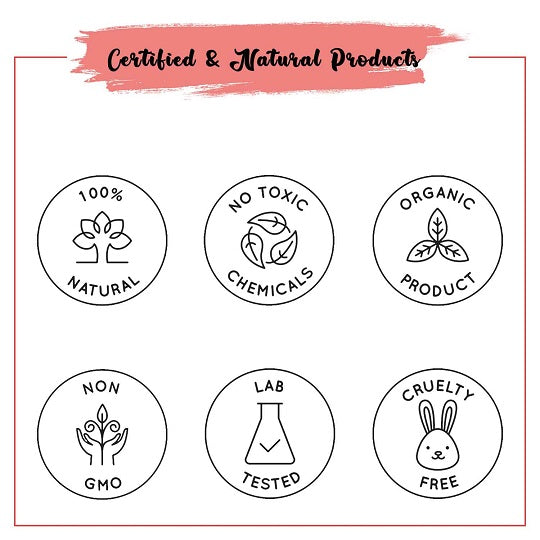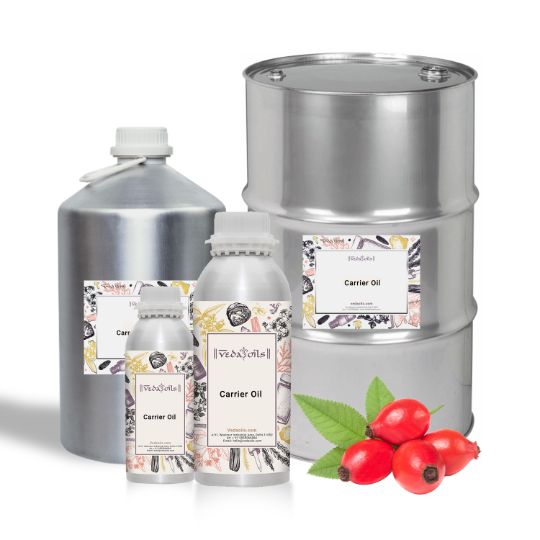 Our Certifications
Rosehip Seed Oil
Extracted from the seeds of the wild rose bush, the Rosehip Seed Oil is known to provide immense benefits for skin due to its ability to fasten the process of regeneration of skin cells. Organic Rosehip Seed Oil is used for the treatment of wounds and cuts due to its Anti-inflammatory properties.
Rosehip Seed Oil contains lycopene, Vitamin C, and essential fatty acids that prove to be beneficial for both skin and hair. Our pure Rosehip Seed Oil exhibits a wide range of properties that protect your skin from inflammation, Sun Damage, Hyperpigmentation, etc. Rosehip Oil hydrates your skin and also acts as a mild Exfoliating Agent that can be used by makers of the face and body care products.
Our natural Rosehip Seed Oil exhibits Anti-aging Properties and promotes the formation of collagen in skin cells that keeps your skin healthy. As a result, manufacturers of stretch marks, anti-aging solutions and cosmetic products can use it widely in their offerings. Get this multi-purpose Pure Rosehip Seed Oil today to make your hair and Skin Healthy!
Rosehip Seed Oil Uses
Moisturizing Creams
Moisturizing properties of our organic Rosehip Seed Oil can be used for rejuvenating the skin. It proves to be an excellent massage oil as it is non-comedogenic and therefore, does not clog pores and gets easily absorbed by the skin pores.
Anti-dandruff Oil
Massage your scalp with Rosehip Seed Oil and leave it for half an hour. After that, you can wash it off with warm water to experience immediate relief from dandruff and scalp itching. You can use a shampoo to rinse the oil off completely.
Anti-Wrinkle Lotions
Rosehip Seed Oil can be used as an effective wrinkle eraser as it contains Vitamin A that works against aging spots and wrinkles. It also promotes collagen production and keeps issues like the aging of the skin and fine lines away.
Insect Repellent
Our natural Rosehip Seed Oil has an amazing quality of repelling bugs. This quality can be used by diffusing it or by lighting the scented candles that contain it as one of the ingredients. Rosehip oil can also be used for making room fresheners.
Soap Making
Hydrating properties enable soap makers to use our fresh Rosehip Seed Oil for making soap bars of premium quality. Natural Rosehip Oil also bestows anti-aging properties to the soaps and gives it a mild floral fragrance as well.
Aromatherapy
Relaxing effect of Rosehip Seed Oil can be used to get relief from stress and anxiety. It also slows down the thoughts that constantly run in your mind and helps you to get a deep sleep. You can use it via bath blends to receive these benefits.
Rosehip Seed Oil Benefits
Boosts Hair Growth
By strengthening hair roots, Rosehip Seed Oil promotes healthy growth of hair and it is also ideal for maintaining the health of the scalp. Add a few drops of Rosehip oil to your regular hair oils and shampoos to make your hair thick and strong.
Brightens Skin
Skin brightening properties exhibited by our best Rosehip Seed Oil can be used to give a fresh and radiant look to your face. It fades blemishes and scars naturally. Makers of make-up products will find this quality of Rosehip oil to be quite promising.
Treats Itchy Skin
Linoleic acid and other fatty acids present in our fresh Rosehip Seed Oil make it excellent for relieving dry and itchy skin. It does that by restoring the natural moisture of your skin and hydrates the skin cells deeply through its antioxidants.
Even Skin Tone
Astringent properties of our natural Rosehip Seed Oil tighten your skin pores and help to make the skin tone even. You can pour a few drops of organic Rosehip oil on a cotton pad and wipe your face gently with it after cleaning it.
Heals Wound
Tissue and skin regeneration properties of Rosehip Seed Oil can be used to fasten the process of recovery from wounds and skin damage. It contains powerful antioxidants that work against free radicals which are responsible for damaging your skin.
Reduces Frizzy Hair
If your hair is unmanageable due to frizzes and curls, you can add a few drops of our pure Rosehip Oil in your shampoos and wash your hair every day with it. It will tame the curls and frizzy hair which will help you to manage your hair easily.
Product Specifications
| | |
| --- | --- |
| Product Name: | Rosehip Seed Oil |
| Botanical Name: | Rosa Canina |
| CAS No: | 92347-25-6 |
| Country of Origin: | India |
| F.E.M.A: | 2990 |
| Specific Gravity: | 0.91-0.93 @20-degree Celsius |
| Optical Rotation: | +0-degrees |
| Refractive Index: | 1.470 to 1.487 @20-degree Celsius |
| Acid Value: | 0.04% |
| Flash Point: | >200°F |
| Origin of part used: | Seeds |
| Form: | Liquid |
| Shelf Life: | 2 years |
| Packaging Type: | As Per Requirement |
| Extraction or Processing Method: | Cold Pressed |
| Solubility: | Soluble In Alcohol And Most Fixed Oils |
| Color: | Pale Yellow to Organge Clear Liquid |
| Odor: | Mild Floral Odor |
| Major Constituents: | Rosehip Seed |
| Rosehip Seed Oil Blends with: | Peppermint Essential Oil, Lavender Essential Oil, Chamomile Essential Oil, or Frankincense Essential Oil etc. |
| COA: | |
| MSDS: | |
CAUTION: It is meant for external purposes. Avoid direct exposure to sunlight. Do not let it come in direct contact with your eyes. Keep out of the reach of children.
Packaging Sizes
Please Note: The packaging shown above is a General Representation of the various sizes and types of packaging available for this product. Not all sizes and types of packaging for this product maybe available at all times.
Buy Rosehip Seed Oil Online In UK
VedaOils is one of the leading suppliers of Rosehip Seed Oil and other carrier Oils in UK. We offer the purest forms of the carrier to our customers. Our carrier oils do not contain any additives, chemicals, artificial colors, or fragrances. Our food grade Rosehip Seed oil go through numerous tests and quality checks to ensure that only premium quality reaches you.
VedaOils Rosehip Seed Oil is 100 % organic and naturally extracted. It is beneficial for face, skin, hair, and massage purposes. Buy Natural Rosehip Seed Oil at the best price in India from VedaOils. Our online portal uses a safe payment gateway for smooth transactions and hustle free shopping.
We also deliver products all over the world using our logistic partners DHL, FedEx BlueDart, India Post, etc. Do not miss this wonderful opportunity to buy chemical-free, fresh, and multi-purpose Carrier Oils from VedaOils.You can also buy Rosehip Seed Oil in bulk from us as we offer it at wholesale prices. Leave a bulk inquiry and we will get back to you right away!
Frequently Asked Questions
WE NOTICE YOU ARE FROM
US & CANADA LOCATION