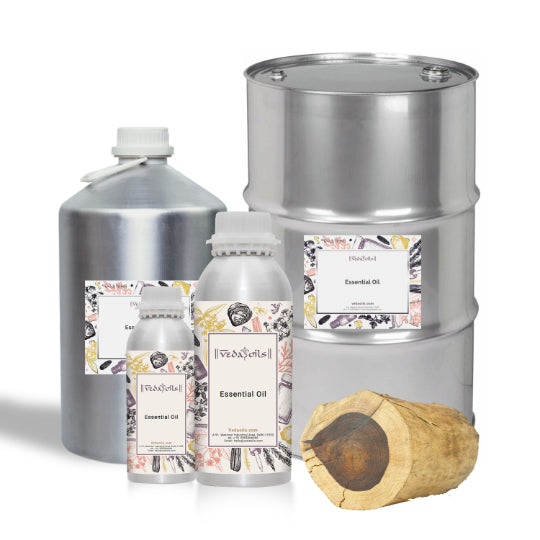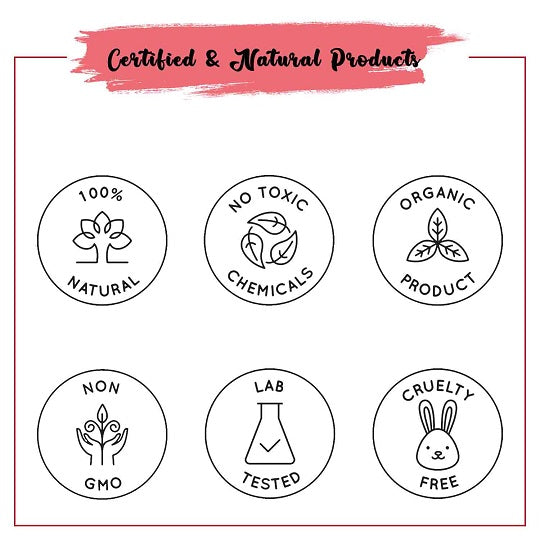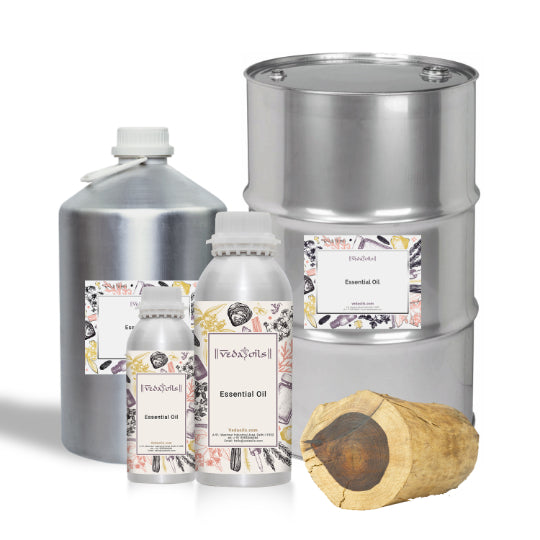 Our Certifications
Rosewood Essential Oil
Made from the wood of Rosewood tree, the Rosewood Essential Oil has a fruity and woody scent to it. It is one of the rare wood scents that smells exotic and wonderful. Widely used in the perfume industry, and it provides several benefits when you use it through aromatherapy sessions.
A process called steam distillation is used to produce rosewood essential oil, which gives it a thin or watery consistency. However, it is still powerful and concentrated. Therefore, you will need to dilute it every time with a carrier oil before using it for massage or any other topical use.
Rosewood essential oil has emerged to be one of the popular ingredients in cosmetic products. Do not contain any synthetic fragrances, colors, and preservatives. You can include it in your regular skincare routine without any doubts. Rosewood Essential oils easily blend well with many other essential oils belonging to the wood and floral family. However, do not forget to do a patch test on your elbow to check whether it suits your skin or not, especially after blending it with other concentrated oils.
Rosewood Essential Oil Uses
Hair Conditioning Products
Pour a few drops of natural Rosewood Essential Oil in your hair oils or conditioners to condition your hair naturally. It makes your hair follicles stronger and shinier than before. Massaging your scalp and hair with a diluted form of rosewood essential oil will make your hair strong. It will also reduce hair loss and dandruff to a great extent.
Diffuser Blends
Pure Rosewood Essential Oil can relieve nausea, cold, cough, and stress. For that, you will need to add a few drops of this oil to your vaporizer or humidifier. Pure Oil of Rosewood is also used sometimes during meditation. It also promotes a feeling of spiritual awakening due to its magical aroma.
Skin Care Products
The antibacterial, antifungal, and antiviral properties of Rosewood Essential Oil protect your skin from external forces of nature. Regular use of RoseWood oil will give you flawless-looking skin as well. It eliminates blackheads, pimples, and acne from your skin. It also fades scars and blemishes effectively.
Treats Infections
Organic Rosewood Essential Oil is used for treating fungal infections, ear infections, etc. It also proves to be useful against measles and chickenpox to some extent. In addition, the antiseptic properties of Rosewood oil expedite wound healing and prevent infections.
Cold Press Soap Bars
You can add Rosewood Essential Oil to your liquid soaps, DIY natural Hand sanitizers, Soap bar, Homemade Shampoos, and bath oils to improve their fragrance. Along with fragrance, this oil will also enrich their nutritional properties.
Insect Repellent Spray
Rosewood Essential Oil is a natural insect repellent that can keep mosquitoes, bed bugs, flies, etc., away from you. For that, you can use it as a room spray or deodorizer. The fresh, floral, fruity, and woodsy scent of natural Rosewood Essential Oil refreshes your rooms by eliminating the foul odor. It also deodorizes the air by killing airborne bacteria.
Rosewood Essential Oil Benefits
Improve Mental Focus
Inhaling Rosewood Essential Oil will enhance your mental focus and sharpness. Therefore, children can use it to improve their concentration in studies.
Eliminating Toxins
Rosewood Essential Oil can help to eliminate harmful toxins and impurities from your skin. For that, you can mix it with hot water, spray it on your towel, wrap it around your body, and then cover yourself with a blanket.
Rejuvenates Skin
Add Rosewood Essential Oil to your body lotions to rejuvenate your skin. It will also promote the regeneration of new skin cells to give a youthful appearance to your skin.
Relieve Muscle Pain
If your joints and muscles are sore, you can use Rosewood Essential Oil as a massage oil. You can also add it to your ointments and balms for the same results.
Antidepressant
Essential oil of rosewood exhibits antidepressant qualities. Therefore, you can use it to avoid sadness or dull mood as it instills a sense of positivity and happiness when diffused.
Analgesic
The analgesic properties of Rosewood Essential Oil allow you to use it for relieving joint and muscle pains. It also provides relief from mild headaches.
Product Specifications
| | |
| --- | --- |
| Botanical Name: | Aniba Rosaeodora |
| CAS No: | 8015-77-8 |
| Country of Origin: | India |
| F.E.M.A: | 2156 |
| Specific Gravity: | 0.87000 - 0.88000 @ 20°C |
| Optical Rotation: | -4 to +5 |
| Refractive Index: | 1.4600 - 1.4700 @ 20°C |
| Flash Point: | 200° C |
| Origin of part used: | Wood chips |
| Form: | Liquid |
| Shelf Life: | 5 years |
| Packaging Type: | As Per Requirement |
| Extraction or Processing Method: | Steam Distillation |
| Solubility: | It is soluble in alcohol and some oils. |
| Color: | Colorless |
| Odor: | it exhibits a floral and woodsy odor. |
| Major Constituents: | Rosewood Extract |
| Blends with: | Bergamot, Lime, Lemon, and Rose essential oils |
| Consistency: | Thin |
| COA: | |
| MSDS: | |
CAUTION: It is meant for external purposes. Keep it away from the reach of your kids and avoid direct contact with eyes
Packaging Sizes
Please Note: The packaging shown above is a General Representation of the various sizes and types of packaging available for this product. Not all sizes and types of packaging for this product maybe available at all times.
Buy Rosewood Essential Oil Online in UK
VedaOils is your one-stop solution whenever you need premium-quality Rosewood essential oil and Carrier Oils. We are the largest producers, distributors, and exporters of essential oils in United Kingdom. Our focus is to provide the best quality oils to our customers free from chemicals, artificial colours, synthetic preservatives, and fragrances. As a result, they are natural, and you get the desired results quickly after using them. Our essential oils and carrier oils are in great demand in India, Australia, USA, and several other countries.
As we provide highly powerful and concentrated essential oils, you need to dilute them with a suitable carrier oil before massaging or applying them to the skin. You get the best quality and effective essential oils as we adhere to the highest purity, safety, and packaging standards.
Partnering with the biggest names in logistics such as FedEx, BlueDart, India Post, etc., helps us deliver our product quickly to you. Also, you need not worry about your transactions' safety as we have employed a secure payment gateway for your assistance. You can purchase High-quality Rosewood Essential Oils and other Essential Oils for your personal use. You can even buy them for commercial purposes as we are offering heavy discounts on bulk purchases. Place an order today, and we ensure that you will get a satisfactory experience after using our essential oils!
Frequently Asked Questions
WE NOTICE YOU ARE FROM
US & CANADA LOCATION