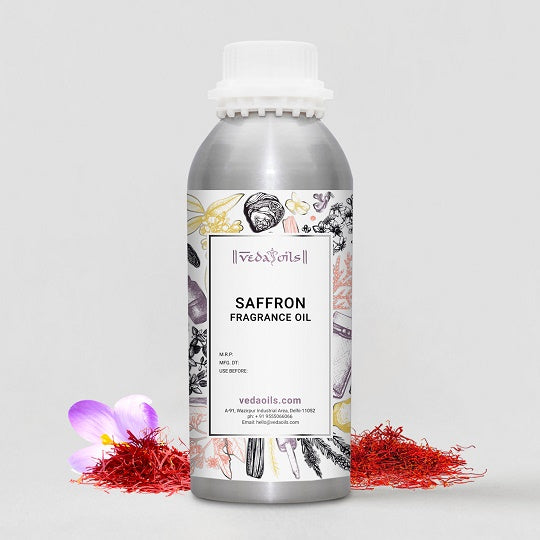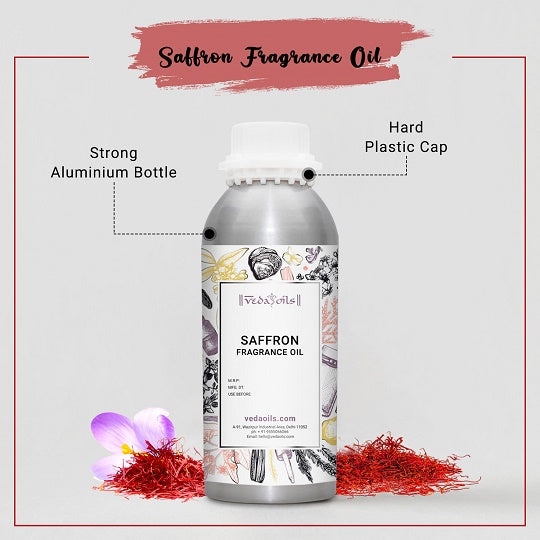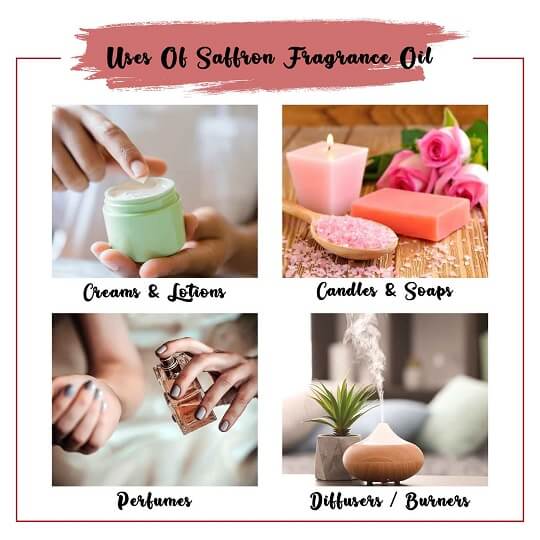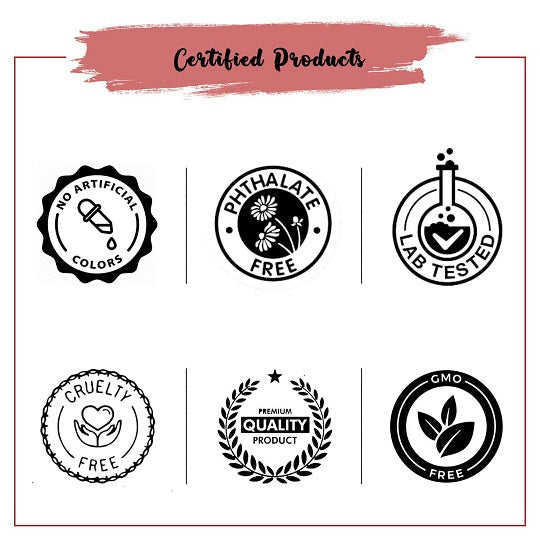 Our Certifications
Saffron Fragrance Oil
Sweet, mildly floral aroma of the Saffron Perfume Oil is an authentic, unique and a sophisticated one. Using kesar fragrance would make you feel like walking through the richness and the scent of an incense shop. Highly rich aroma of the kesar fragrance oil has a warm depth and imparts great power to the atmosphere, making it calm, relaxing and comfortable. A unique and an amazingly scented fragrance oil, it has the ability to create a comforting ambience and illicit the feelings of relaxation.
Saffron Scented Oil is best for use in purposes like preparation of cosmetic products (toners, moisturizers, face packs, face washes and such), perfumes, air fresheners, diffuser oils, scented candles, scented soaps and incense sticks. In addition to this, the warm, earthy undertones of Natural Kesar Fragrance Oil can never go unnoticed. The versatile nature of saffron fragrance oil, gives it the ability to impart nurturing properties along with being an earthy scent, a totally delightful one.
Saffron Fragrance Oil Uses & Benefits
Cosmetic Care Products
Pure Saffron Perfume Oil can be added to toners, moisturizers, face washes, face packs and face creams to infuse the aromatic fragrance of saffron which is refreshing and good for skin.
Perfumes
Perfumes made from Kesar Scented oil have a refreshing, uniquely floral aroma that leaves a mild aromatic trail. Body mists, colognes and perfumes made from this fragrance oil are energizing and refreshing.
Air Fresheners
Organic Saffron Scented Oil can be mixed with carrier oils. It acts as air and room fresheners which can get rid of any harmful microbes present around and also rids the air of any foul odours.
Candle Making
Classic sweet aroma of Natural Kesar Perfume Oil makes it suitable for the candle making process. Mystic, sweet aroma uplifts and energizes the mood and makes atmosphere relaxing and comfortable.
Soap Making
Luxurious and fresh aroma of this fragrance oil makes it suitable for preparation of scented soaps. Kesar Scented Oil can be used in both cold process soap making as well as in melt and pour soap making.
Incense sticks/agarbatti
Scented incense sticks can be made more refreshing and soothing by the addition of kesar fragrance oil. These incense sticks can be used during meditation, yoga and prayer practices.
Saffron Fragrance Oil Uses
Soap Making: A refreshingly fragranced soap bar gives a luxurious and rich feel to the skin. You can add your favorite 10 ml of kesar perfume oil in a 150 grams soap base to get perfectly scented soap bars.
Scented Candle: Scented candles with calm and comforting aromas are made using fragrance oil in a calculated quantity. To obtain perfect smelling scented candles, you can use 15 ml of Saffron oil for 250 grams candle wax flakes. Make sure you measure your quantities correctly so that the fragrance doesn't get overpowered.
Skin Care and Cosmetic Products: Mild and gentle scented cosmetic products are made using Fragrance oil in very little proportion to not react to the skin.
Aromatic Bath: A good aromatic bath in a bathtub helps to relax and calm the body. You can add 5-6 drops of saffron perfume oil in a bathtub to enjoy the aromatic bath's rejuvenating and relaxing session.
Note: The concentration of pure Saffron fragrance oil needs to be varied according to the purpose of use.
Product Specifications
| | |
| --- | --- |
| Product Name: | Saffron Fragrance Oil |
| INCI Name: | N/A |
| Country of Origin: | India |
| Foam: | Liquid |
| Flash Point: | N/A |
| Color: | Dark Yellow To Dark Yellow |
| Aroma: | Fresh, Earthy, and Sweet Floral fragrance |
| Suitable for: | Bath Bombs, Lipsticks, Lip Balms, Facial and Body Scrubs, Creams, Perfume Oils |
| Packaging Type: | As per requirement |
| Storage: | Store in a Cool & Dry place. |
| Shelf Life: | 2 years |
| COA: | |
| MSDS: | |
Packaging Sizes
Please Note: The packaging shown above is a General Representation of the various sizes and types of packaging available for this product. Not all sizes and types of packaging for this product maybe available at all times.
Buy Saffron Fragrance Oil At Low Prices in UK
VedaOils is a leading manufacturer, distributor, and wholesaler of premium quality Organic Kesar Perfume Oil in United Kingdom. Our Pure Saffron Scented Oil is non- toxic and made from non alcohol based ingredients. It is vegan-friendly and cruelty-free so that you can add it to any ingredients of your choice.
We follow strict packaging standards while packing our high-grade fragrance oil so that you can receive them in perfect condition at your doorstep. We offer VedaOils Pure Kesar Fragrance Oil in packages of different quantities (100ml, 500ml, 1L) so that you can order them as per your needs from our website.
We offer Organic Kesar Perfume Oil wholesale price in bulk quantities for personal and commercial purposes. It is extracted from the actual strands of aromatic saffron. This natural saffron scented oil has boundless uses and benefits. It is also very versatile. We export our Perfume Oil in bulk quantities to various countries like The USA, Canada, Australia, etc., through our logistic partners DHL, FedEx Blue Dart, India Post, etc.
Frequently Asked Questions
WE NOTICE YOU ARE FROM
US & CANADA LOCATION