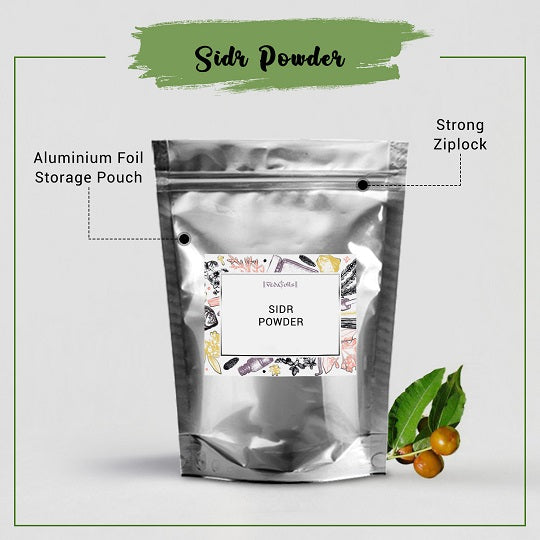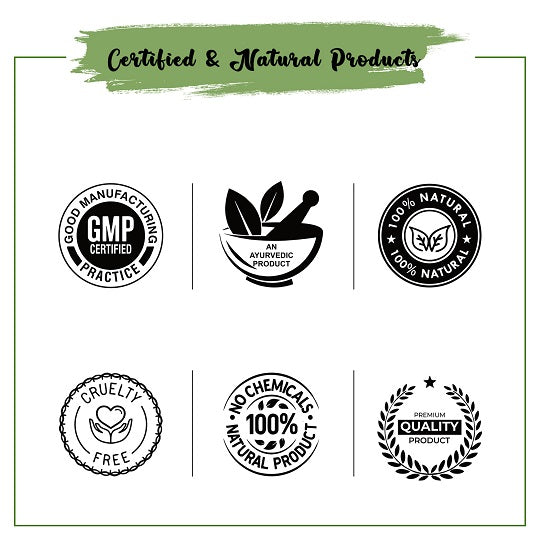 Our Certifications
Sidr Powder
Sidr powder, also known as Jujuba, has long been used in Ayurvedic medicine. This is because it has all nutritive values like carbohydrates, sugars, fibers, a protein which makes it useful to the human body and helps to boost the immune system. As a result, it is employed in the manufacture of numerous natural treatments for a variety of ailments, health issues, cosmetic concerns, and other issues. The leaves of the Sidr tree are used for a variety of medicinal applications, including the treatment of various skin conditions.
Sidr Powder is good for cleaning and enhancing hair. It is high in Saponosides and Mucilages, which is a popular component in shampoos. The Sidr herbal powder is capable of washing hair that has been colored without disgorging or fixing the color. It is also used to calm the scalp and combat dandruff and irritated skin. Organic Sidr Powder cleanses the skin gently and deeply because it has a purifying and astringent action that soothes and refreshes it. This natural herbal powder is perfect for combination, oily, and acne-prone skin, making it an excellent skincare component.
Sidr Powder Uses
Haircare Products
Shampoo, conditioners, masks, and other hair care products include Sidr powder, which is utilized for its delicate cleaning effects on severely sensitive scalps, as well as for strengthening, volumizing, and conditioning. It also makes your hair shine. It also has a color-fixing action that aids in preventing greying hair.
Skincare Products
Sidr Powder is a natural cleansing plant powder with conditioning, purifying, and relaxing characteristics used in face packs and other skincare solutions. It is mild on the skin, products containing this component are appropriate for oily and sensitive skin. Sidr Powder is high in astringent and purifying compounds, making it ideal for skincare.
Oral Care Products
Sidr powder is used in many ayurvedic toothpastes, mouthwashes, and other oral hygiene products because it helps preserve oral health. Rinsing your mouth with this herbal powder-infused water will aid in relieving toothache and healing gum infections. It also treats a variety of other dental disorders and gingivitis.
SIDR Powder Benefits
Aids Aches & Pain
Sidr leaf powder relieves various ailments because it includes linoleic acid, which is essential for maintaining a healthy body. The paste of Sidr powder is used to relieve arthritis and muscular pain. It is also good for period cramps and spasms.
Respiratory Disease Treatment
Sidr powder paste is used to treat respiratory diseases such as chest and respiratory diseases. Its paste is particularly beneficial for sore throats since it aids in the removal of mucus. It also allows a clear and deep breathing experience.
Detoxification Properties
Sidr powder aids in the removal of toxins and dangerous microorganisms from the body and blood. Its powder helps reduce the problem of excessive perspiration, which affects many individuals, especially in the summer due to the humid atmosphere.
Helps Treat Skin Diseases
Sidr powder aids in the treatment of skin illnesses such as scabies, as well as the spread of blisters. Also treating acne and acne scars from the face, it has no negative side effects on the skin. It also helps to heal wounds and infections on the skin.
Rejuvenates Body
Sidr herbal powder boosts the body's energy and vitality, eliminating lethargy, tiredness, and sloth and keeping you energized throughout the day, in addition to maintaining muscular health and strength.
Enhances Hair Health
Organic Sidr Powder contains astringent and purifying properties. It thoroughly cleanses the hair and scalp while carefully combating dandruff and hair loss. It is appropriate for all hair types, even thin, weak, damaged, and chemically treated.
Product Specifications
| | |
| --- | --- |
| INCI Name: | Ziziphus Jujuba Leaf Powder |
| Bran Name: | VedaOil |
| Product Name: | Sidr Powder |
| Tested On Animals?: | No |
| GMO: | GMO-free but not certified for it. |
| Vegan: | Vegans can use it because it does not contain any animal-derived components. |
| Shelf Life: | 2 years |
CAUTION: It is meant for external purposes. Keep it away from the reach of your kids and avoid direct contact with eyes
Packaging Sizes
Please Note: The packaging shown above is a General Representation of the various sizes and types of packaging available for this product. Not all sizes and types of packaging for this product maybe available at all times.
Buy Sidr Powder Online at Best Price in UK
VedaOils is one of the prominent manufacturers, suppliers, & wholesale distributors of Sidr Powder and other herbal powders in United kingdom. Our products are trusted all over UK for their high quality and purity. No artificial colours, preservatives, or fragrances are added while making Sidr Powder. Hence our organic SIDR powder is 100% Natural and Organic.
Order Best Sidr Powder online through VedaOils' shopping portal according to your requirements. We deploy high standard delivery to ensure that the best quality product reaches you in time. Sidr Leaves Powder is now available in packets of 100 gm, 500 gm, 1 kg, and 5 kg. You can also Buy Sidr Powder in Bulk at wholesale prices from us. We offer discounts and wholesale rates for bulk purchases. you can leave a query in our Bulk Enquiry section to buy natural Sidr powder at the best price in UK. We export Sidr Powder in bulk quantities to The USA, Canada, Australia, and many more countries using our logistic partners DHL, FedEx Blue Dart, India Post, etc.
Frequently Asked Questions
WE NOTICE YOU ARE FROM
US & CANADA LOCATION