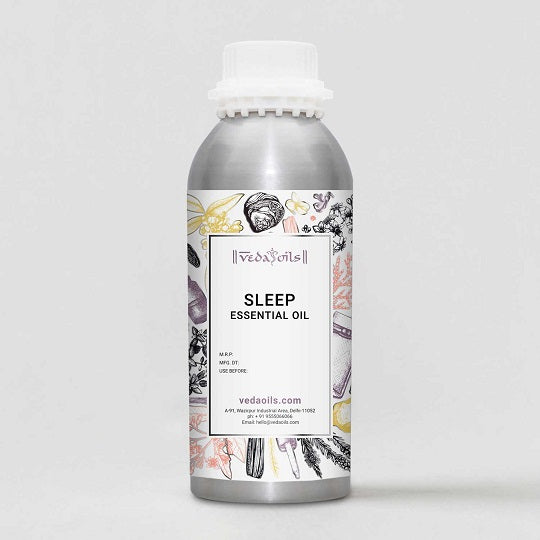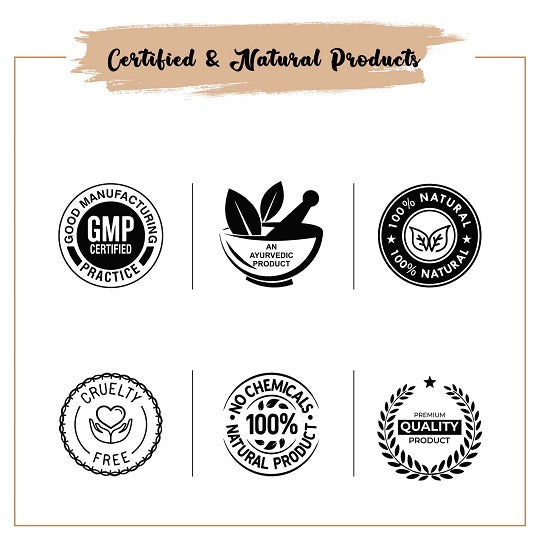 Our Certifications
Sleep Essential Oil Blend
This Versatile Oil Blend will prepare you for sleep and create a sense of mind-body harmony. With this Essential Oil Blend, you can create a calming environment and promote restful thoughts in the midst of your busy day.This oil blend is made from high-quality Lavender, Chamomile, Cedarwood, Bergamot, Frankincense, Orange, Sandalwood and Patchouli Essential Oils that are known for their natural sleep-inducing effects. These oils have been used traditionally to promote a restful night's sleep because of their ability to relax the mind and body and reduce stress. Get the rest you require with this calming essential oil blend, which is designed to help your body relax into a deep and blissful sleep.
Sleep Oil Blend Ingredients
Lavender Essential Oil
Well known for its mild, gentle effect on babies, Lavender essential oil contains sleep-inducing properties. Infused with the soothing benefits of lavender oil, this Calming The Child Essential Oil Blend effectively promotes better sleep.
Chamomile Essential Oil
Chamomile Essential oil contains stress-relieving and therapeutic properties. You can use this oil in aromatherapy to relieve stress and enhance better concentration. You can inhale or take it by diffusing it before starting your day to remain calm and focused.
Bergamot Essential Oil
Its ability to curb fatigue and anxiety makes it an ideal ingredient for aromatherapy. You can inhale Bergamot oil directly after diluting it with water or diffuse it in a diffuser for better results.
Frankincense Essential Oil
Frankincense, one of the more popular essential oils, is most commonly used for relaxation and sleep. When used before bed, this oil not only helps you fall asleep but also improves the overall quality of rest.
Orange Essential Oil
Orange Oil has an invigorating aroma that both refreshes and energizes the space. The zesty aroma of this oil provides a cheerful atmosphere, allowing you to relax. Inhaling this oil's pleasant and joyful aroma will Uplift your spirits and increase your attention levels.
Sandalwood Essential Oil
Sandalwood's scent is great for soothing the mind and preserving inner peace since it is sweet but woodsy. Sandalwood essential oil is frequently utilized in the practice of meditation and prayer.
Sleep Oil Blend Uses & Benefits
Aromatherapy
The Sleep essential oil blend was created in order to provide an aromatherapy product that would use the therapeutic properties of essential oils to help alleviate feelings of stress. This essential oil promotes self-awareness, serenity, and stability, as well as the reduction of tension and anxiety.
Promotes Sleep
Sleep essential oil blend has a unique fragrance that helps you to get a good sleep. It is not an ordinary scent but has the quality to soothe your mind and body. The essential oils of this blend help you to relax and relieve mental tensions thus allowing you to sleep deeply.
Refreshes Mood
The combination of these eight oils in one bottle helps you to freshen up by reducing stress and anxiety and promoting feelings of calmness. You can also use it as an air purifier at your home or office by adding a few drops in the diffuser. It is also used for room freshener by adding a few drops in the diffuser .
Product Specifications
| | |
| --- | --- |
| Product Name: | Ambience Essential Oil Blend |
| Country of Origin: | India |
| Form: | Liquid |
| Shelf Life: | 2 years |
| Extraction or Processing Method: | Steam Distillation |
| Solubility: | It is soluble in alcohol and some oils. |
| Ingredients: | Sandalwood Oil, Orange Oil, Frankincense Oil, Bergamot Oil, Chamomile Oil & Lavender Essential Oil |
Packaging Sizes
Please Note: The packaging shown above is a General Representation of the various sizes and types of packaging available for this product. Not all sizes and types of packaging for this product maybe available at all times.
Buy Pure Sleep Oil Blend In UK at Low Price
VedaOils is one of the leading manufacturers and suppliers of Sleep Oil Blend & Other Essential Oils Blends In United Kingdom. Our Sleep Oil Blend is a beautiful concoction of pure essential oils beneficial for your sleep cycle and overall well-being.
VedaOils' Sleep Essential Oil Blend is prized for its ability to improve your sleep and other ayurvedic use. When it comes to preparing the essential oils blends, our experts stick to our long live organic roots and design a remedy that is so versatile in use. We provide premium quality Pure Therapeutic Grade Sleep Essential Oil at the best price in United Kingdom. Buy Good Sleep diffuser blend online through VedaOils' online shopping portal.
Our portal uses a smooth transaction process, and our customer care services are available to help you out shopping or getting the answer to your queries. We deliver Sleep Essential Oil Blend all over United Kingdom and in other countries using our logistic partners DHL, FedEx BlueDart, India Post, etc… We ensure you that our Oil Blend is completely free from any additives. We do not use coloured tints, preservatives, fragrances, or chemically infused ingredients to manufacture diffuser oil blend. Use our product without any hesitation!
Frequently Asked Questions
WE NOTICE YOU ARE FROM
US & CANADA LOCATION