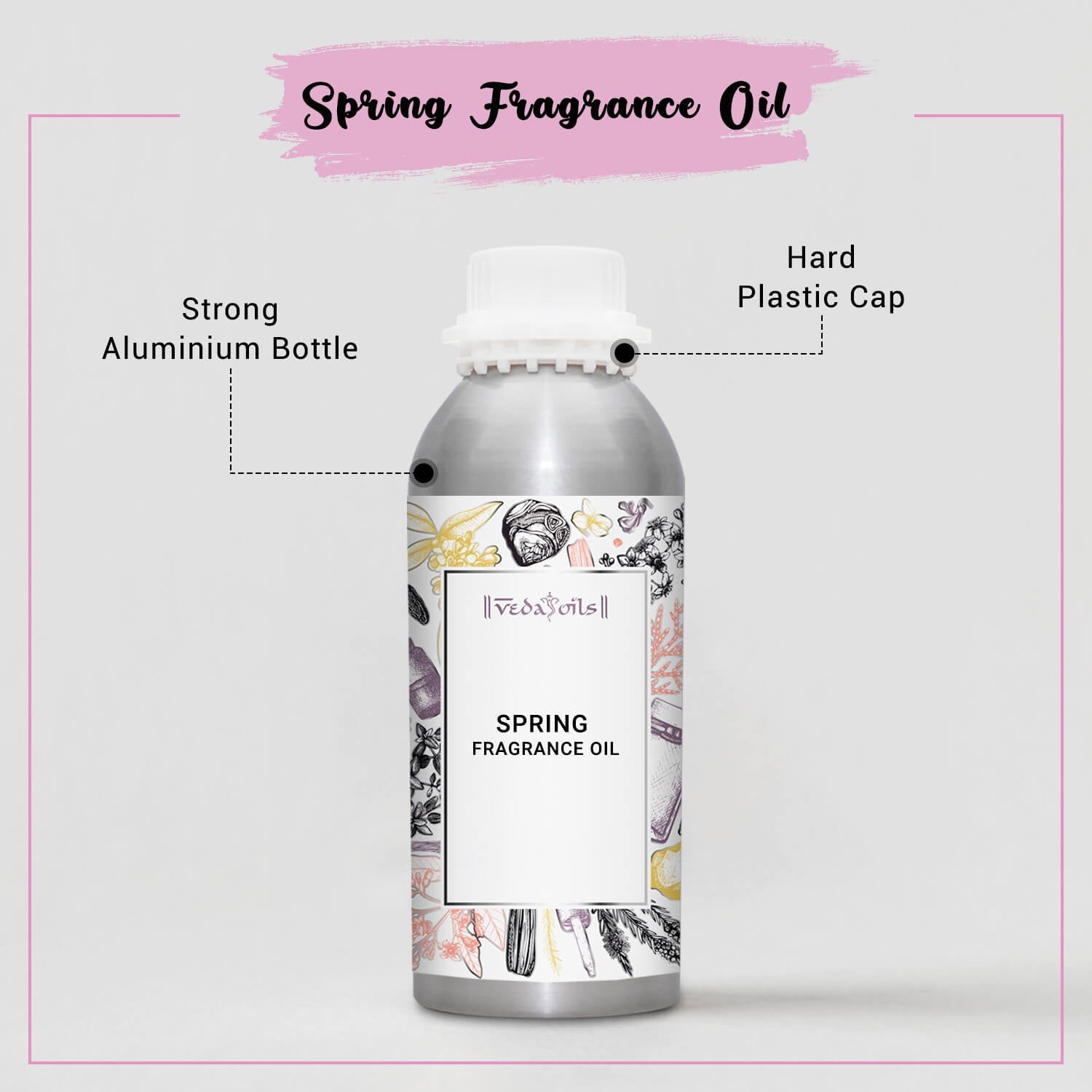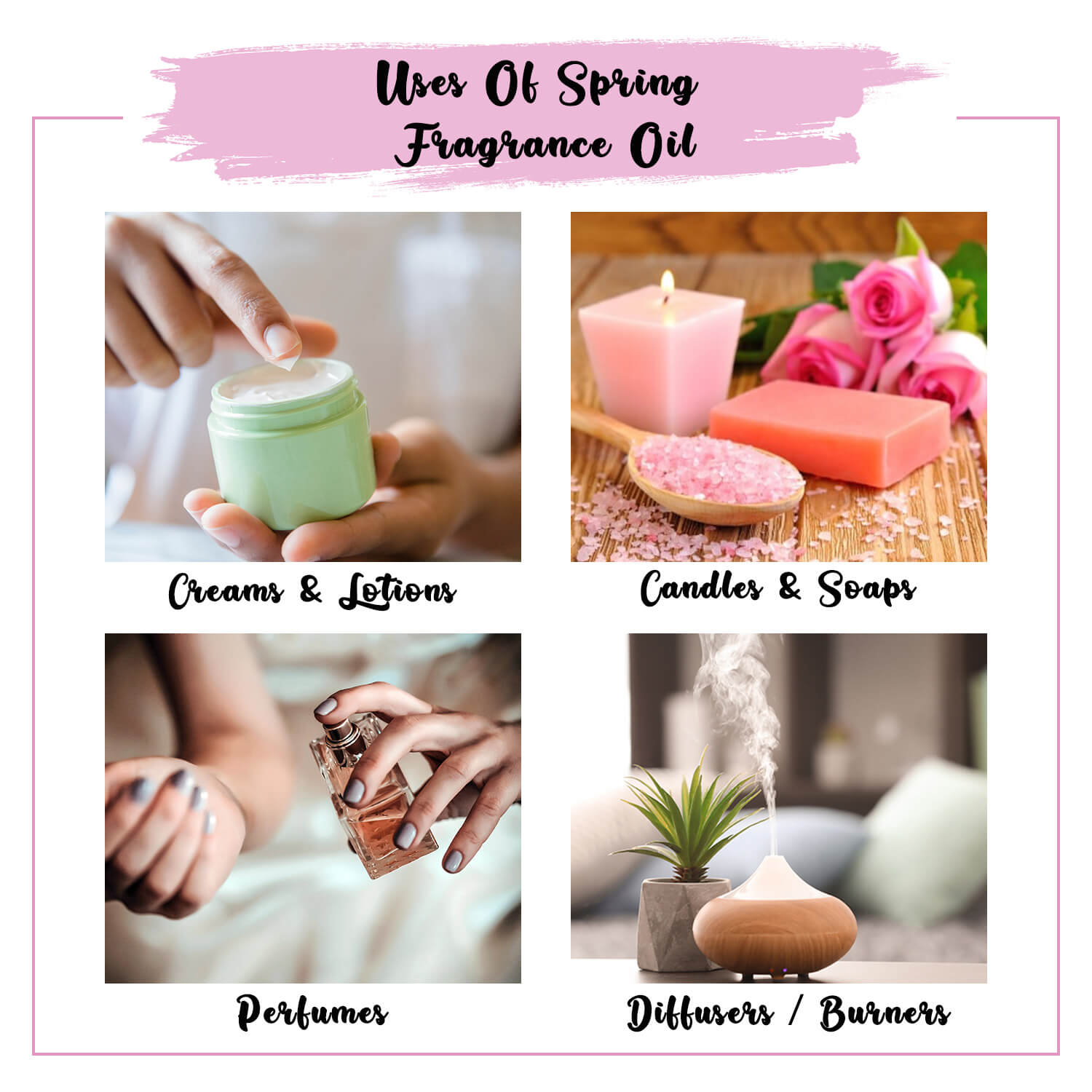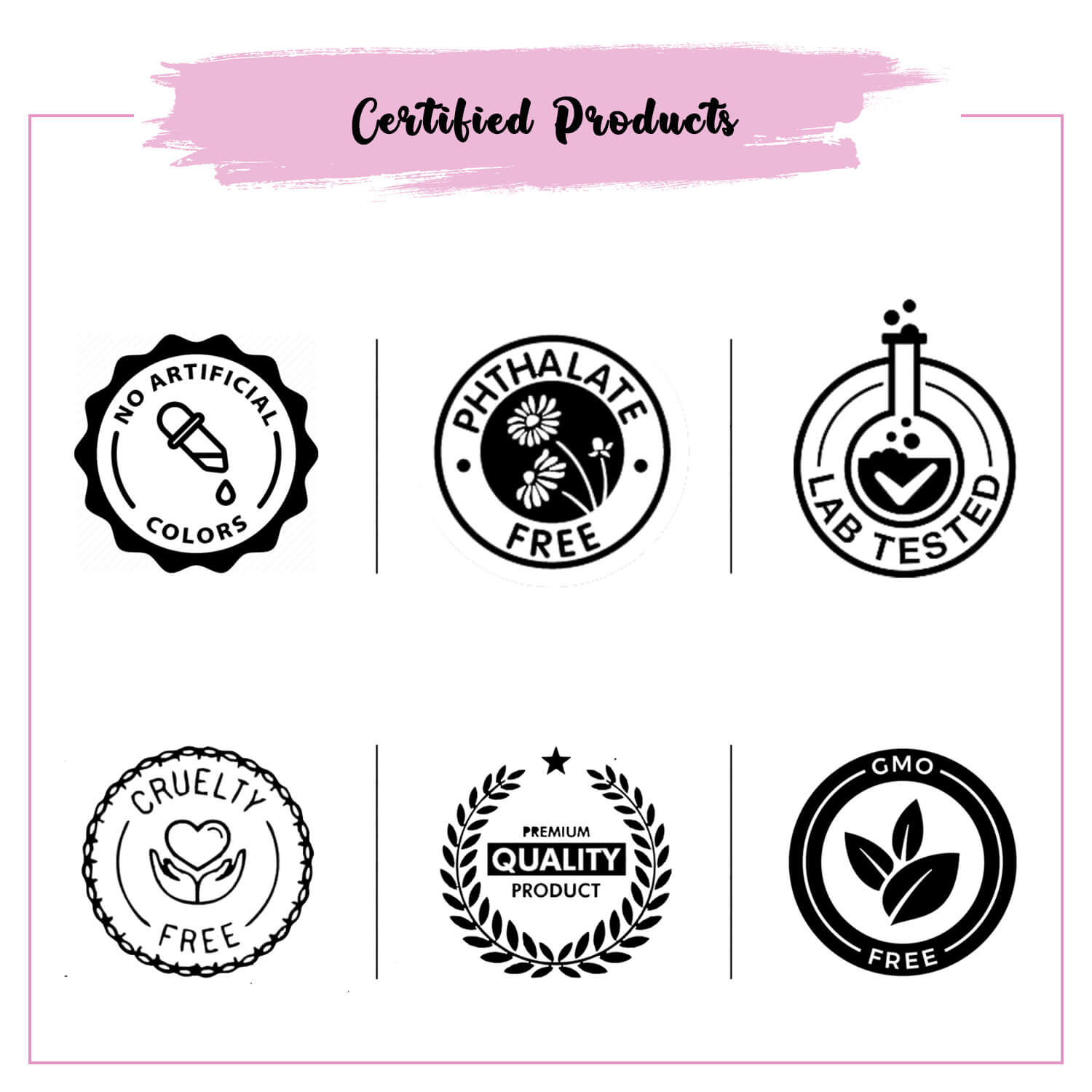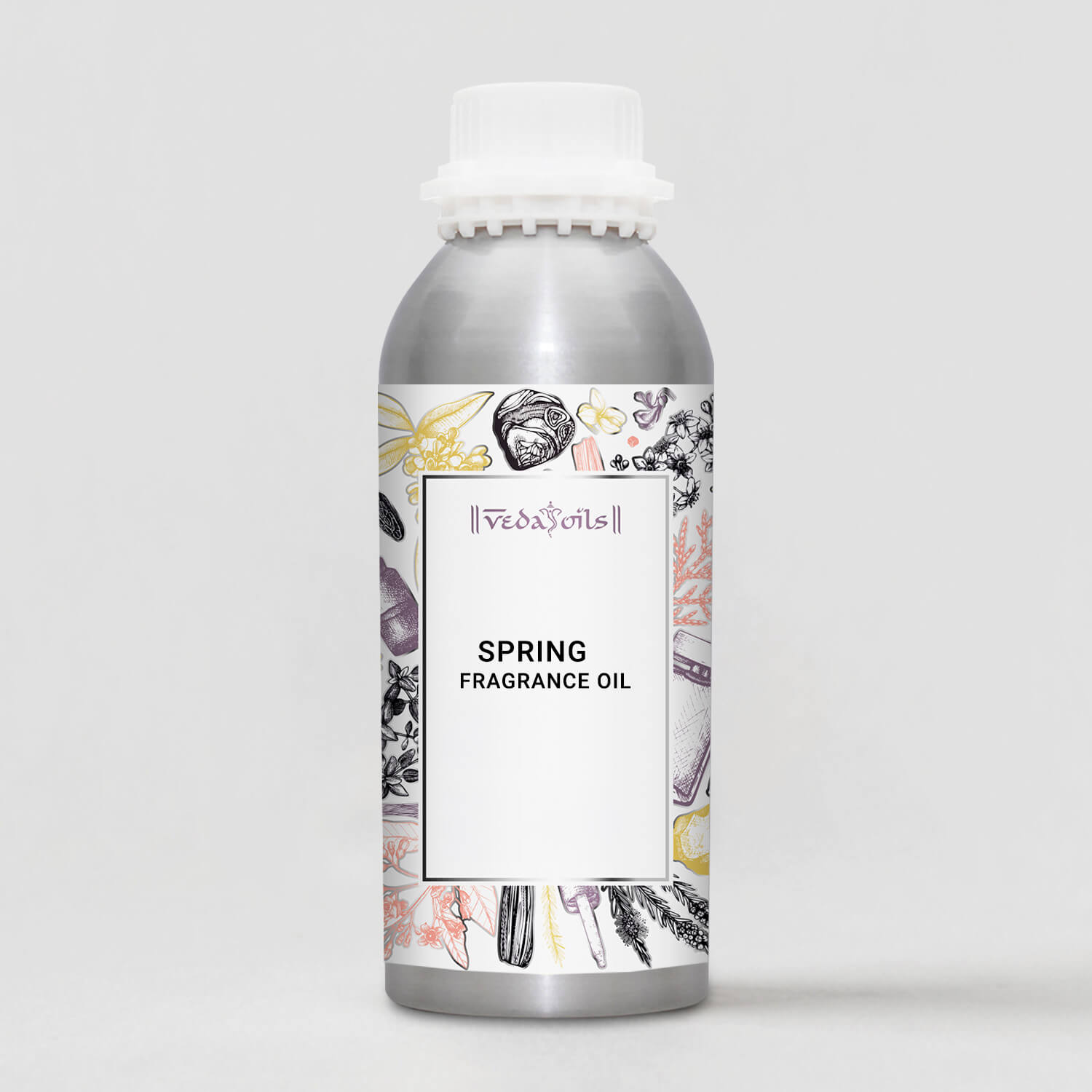 Our Certifications
Spring Fragrance Oil
These aromas are light and airy with hints of Aromatic Flowers In Bloom, and they perfectly encapsulate the complete violet perfume of spring. A variety of senses will be satisfied by these springtime scents, which range from delicate spring florals to ozonic light and airy, clean fragrances.
Our fragrance oil is a highly concentrated, all-natural perfume. Our essential oils are not in any manner minced or diluted. We always use the highest-quality ingredients. It is a high-quality scented oil that can be used to make imaginative scented soaps and bath bombs. useful for soap, bath bombs, salts, scrubs, lotions, shampoos, bubble baths, and other items. Making new scents by combining them with other odors is straightforward.
Organic Exotic Spring Fragrance Oil is one of a wide range of products that VedaOils is proud to provide thanks to its high quality and freshness. We strive to provide you with the richest, healthiest goods made entirely of natural ingredients. To meet all of your regular needs for skincare, hair care, and cosmetics, shop from our vast selection of ethical, natural, and organic products.
Spring Fragrance Oil Uses & Benefits
Soap Making
The soap-making method uses Spring Fragrance oil thanks to its alluring floral perfume. Luxury soap bars are perfumed as ozonic and aromatic thanks to soap manufacturers including soap fragrance odor in their products.
Scented Candle Making
Spring fragrance oil has a very energizing perfume that contributes to the establishment of a pleasant, lightly fragrant, and ozonic atmosphere. The oil is frequently used to create fragrant candles, which when burned, improve the mood.
Air Fresheners
The spring fragrance oil's lovely light, airy, and fruity perfume is ideal for removing the foul smell from interior spaces. You can also diffuse the oil to create a joyful, refreshing, sweet, and tranquil environment.
Incense Sticks
The spring fragrance oil's sparkling ozonic light, airy, and clean perfume is ideal for making incense sticks. When the sticks are ignited, they spread a serene and comforting vibe around the area.
Perfumes
Producing cologne sprays, perfumes, and deodorants for men and women can make use of the fruity and powdery scent of spring fragrance oil. Additionally, it can be used to create homemade body sprays and mists.
Cosmetics Care Products
Spring fragrance oil is preferred by cosmetic industries since it offers a seductive lemony, powdery, and ozonic product perfume. This fragrance oil can be used to make body lotions, face scrubs, and moisturizers smell great.
Product Specifications
| | |
| --- | --- |
| Product Name: | Spring Fragrance Oil |
| INCI Name: | N/A |
| Country of Origin: | India |
| Foam: | Liquid |
| Flash Point: | N/A |
| Color: | Pale yellow to amber in color |
| Aroma: | Light and Airy With Hints of Aromatic Flowers In Bloom |
| Suitable for: | Bath Bombs, Lipsticks, Lip Balms, Facial and Body Scrubs, Creams, Perfume Oils |
| Packaging Type: | As per requirement |
| Storage: | Store in a Cool & Dry place. |
| Shelf Life: | 2 years |
| COA: | |
| MSDS: | |
Packaging Sizes
Please Note: The packaging shown above is a General Representation of the various sizes and types of packaging available for this product. Not all sizes and types of packaging for this product maybe available at all times.
Buy Spring Fragrance Oil at Wholesale Price
VedaOils is a leading manufacturer, distributor, and wholesaler of premium quality spring Fragrance Oil in the United Kindgom. Our Pure Spring Fragrance Oil is free from toxins and alcohol-based ingredients. It is also Vegan-friendly and Cruelty-free so that you can add it to any ingredients of your choice. The formula and consistency of this Fragrance oil are perfect for adding in any DIY product as it is highly stable.
We offer Natural Spring Fragrance Oil wholesale price in bulk quantities for personal and commercial purposes. It is extracted from the natural spring plant. This aroma oil has boundless uses and benefits. It is also very versatile. The olfactive notes of this scented oil contain light and airy hints of aromatic flowers in bloom, which can be used in different ways.
Now you can order spring fragrance oil at best-assured prices. Get big discounts, cashback offers, and great deals while buying fragrance oils online from the VedaOils platform. We follow certain packaging standards while packing our high-grade fragrance oil so that you can receive them in perfect condition at your doorsteps.
VedaOils offers its Pure Spring Fragrance Oil in packages of different quantities (100ml, 500ml, 1lt) so that you can order them as per your needs from our website. We export our Aroma Oil in bulk quantities to various countries like The USA, Canada, Australia, etc., through our logistic partners DHL, FedEx Blue Dart, India Post, etc.
Frequently Asked Questions
WE NOTICE YOU ARE FROM
US & CANADA LOCATION