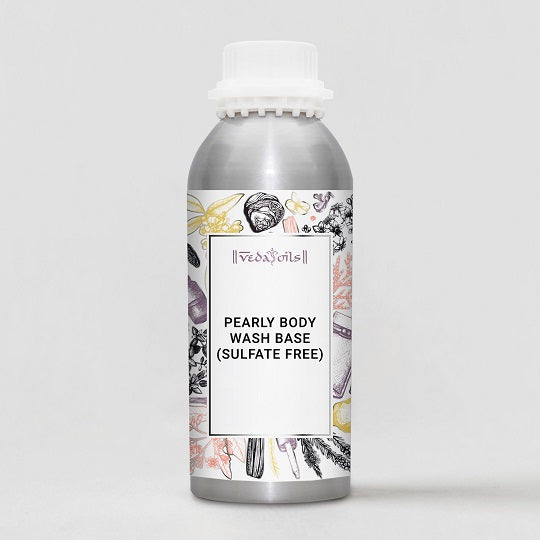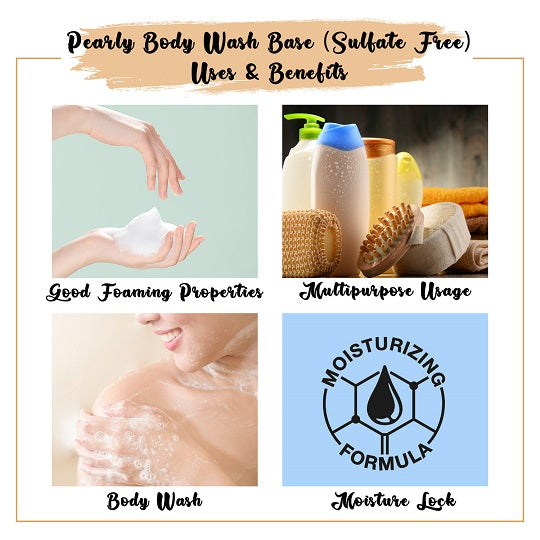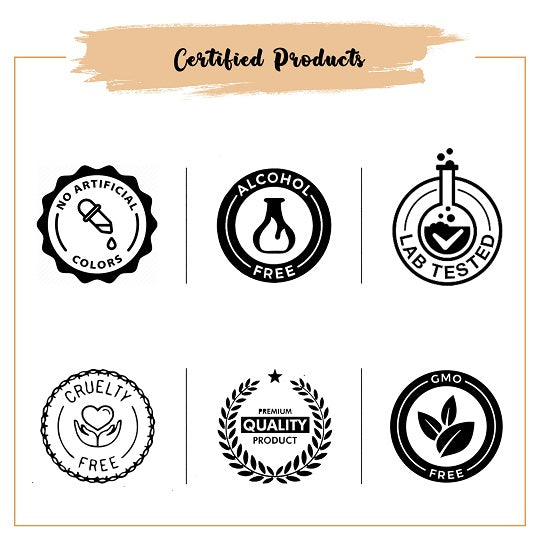 Our Certifications
Sulfate Free Pearly Body Wash Base
Our premium-quality Sulfate-Free Pearly Body Wash Base allows you to make DIY body wash at home. We are offering them in bulk quantities for those into the commercial body wash business. It is a ready-to-make body wash base and you just need to add essential oils or fragrance oils to prepare the final product. Our sulfate-free body wash base is made from natural ingredients and does not contain paraben and other chemicals. Therefore, it is skin-friendly and safe to use. It gives a smooth pearl-like finish to your body washes and exhibits excellent lathering and cleansing properties.
Sulfate Free Pearly Body Wash Base Ingredients
Coco-Glucoside
Coco-Glucoside is a gentle cleansing agent used in shower gels, shampoos, body washes, and other cleansing products. It is a surfactant that is made from glucose and coconut oil. It is also added as a viscosity enhancer in various
CAPB
A popular surfactant, CAPB is added to our Sulfate Free Sugar Based Pearly Shampoo Base to enhance its cleansing properties. It also induces lathering properties in the shampoo base and also possesses conditioning properties.
Sodium Cocoyl
Made from coconut oil, Sodium Cocoyl is basically used as a cleanser in our body wash base. It also possesses surfactant abilities due to which it is added in a wide range of products including cleansers, soaps, and shampoos.
Isethionate
Isethionate is an anionic surfactant that retains its cleansing properties even in hard water. It is also mild in nature which means that it does not have a drying effect on your skin. Therefore, this ingredient plays an essential role in our body wash base.
Polyquaternium-7
Derived as a copolymer of monomers such as diallyl ammonium chloride and acrylamide, Polyquaternium-7 works as a film former and antistatic component in cosmetic products.
Phenoxyethanol & Ethylhexylglycerin
Phenoxyethanol & Ethylhexylglycerin is added as a preservative in our Sulfate-free Sugar-based Pearly Body Wash Base. It inhibits the growth of microorganisms on the surface of the cosmetic formulas and improves the shelf life of our premium-quality body wash base.
Sulfate Free Sugar Based Pearly Body Wash Base Uses and Benefits
Effective Foaming Properties
Our Sulfate-Free Sugar-Based Pearly Body Wash Base exhibits effective foaming properties with a little amount of water. The natural foaming ingredients ensure that the foam isn't harmful to your skin or eyes. Also, the dirt and dust are captured effectively by the foam.
SLS & Paraben-Free
We are offering SLS and paraben-free Sugar-Based Pearly Body Wash Base. It means that it is perfectly healthy for your skin and does not contain any harsh chemicals or compounds. Therefore, it can be used for making body wash for regular usage.
Naturally Derived Surfactants
The surfactants used in our Sulfate-Free Pearly Body Wash Base are made from plant-based oils and other natural ingredients. They contain naturally obtained glycerin and other compounds that are safe and moisturising for your skin.
Water-soluble Extracts
Water-soluble extracts can be easily blended in our Sulfate-Free Pearly Body Wash Base as it is composed of ingredients that are soluble in water. You can also use these extracts to reduce the thickness of the pearly body wash base.
Fragrance retention capability
Our Sulfate-Free Pearly Body Wash Base exhibits strong fragrance retention capability. It means that the fragrances added to this body wash base will sustain for a long time. As a result, you can make high-quality luxury body washes from it.
Multipurpose Usage
We are offering a pearly body wash base that can be included in hand sanitisers and hand washes as well. As it blends with a variety of natural ingredients, colours, and fragrances, it can be used to make different types of body washes.
Packaging Sizes
Please Note: The packaging shown above is a General Representation of the various sizes and types of packaging available for this product. Not all sizes and types of packaging for this product maybe available at all times.
Buy Sulfate Free Pearly Body Wash Base Online In India at Wholesale Prices
VedaOils specializes in providing top-quality ingredients to facilitate easy manufacturing of shampoos, conditioners, and other hair care solutions. We offer natural ingredients that enhance the quality and texture of your hair. Our Sugar-based Pearly Body Wash Base is pure, natural, and chemical-free. It is available in bulk and commercial manufacturers can benefit from the bulk rates and discounts we are offering to our customers.
We aim to facilitate high-quality natural supplies at cost-effective rates to startups and small-scale organizations. We also share our resources with top industry manufacturers and promote the use of natural ingredients over synthetic ones. With the strong backing of logistic partners and suppliers, we will never fail short of your expectations in terms of delivery and packaging. Connect with us online through our official website and we will be pleased to assist you through your first order!
Frequently Asked Questions
WE NOTICE YOU ARE FROM
US & CANADA LOCATION