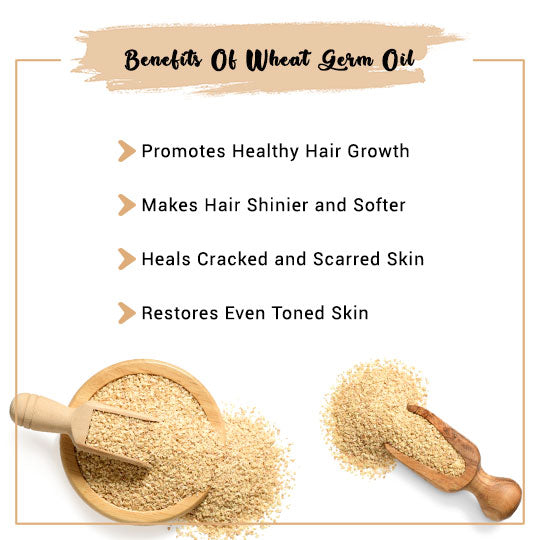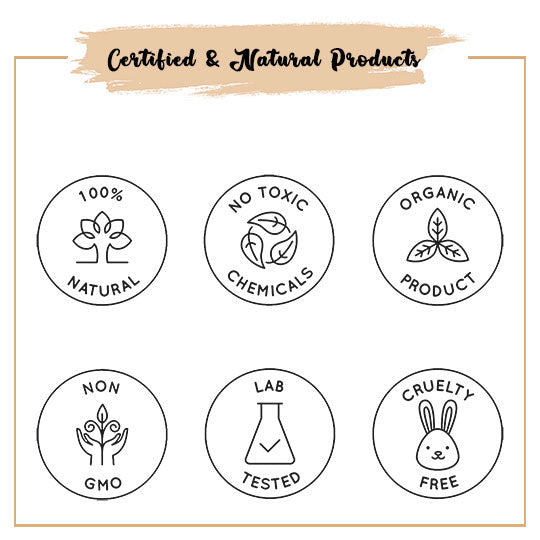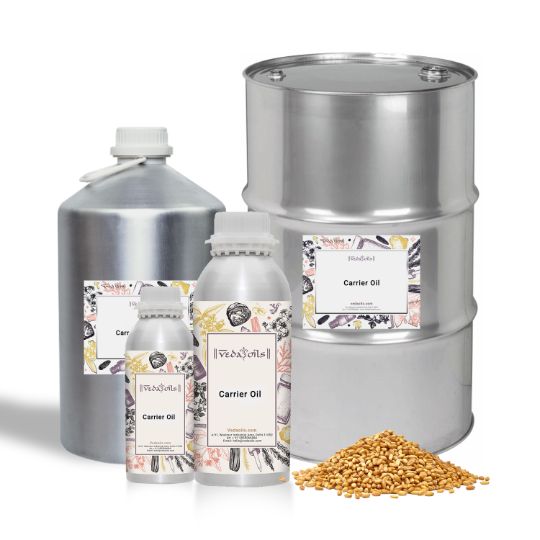 Our Certifications
Wheat Germ Oil
Wheat Oil is made by mechanical pressing of wheat germ obtained as a wheat mill. It is incorporated in cosmetic applications as it works as a skin conditioner. Wheat Germ Oil is rich in vitamin E that is beneficial for both your skin and hair. Therefore, makers of skin and hair care products can include it in their products.
It contains lipids and vitamins that repair your skin and nourishes it deeply. You may use it to moisturize dry and rough skin. Moreover, the antioxidants that are present in this oil protect your skin from harmful pollutants and germs. Apart from exhibiting soothing and skin firming properties, Wheat Oil is also known for its photo-protection properties.
It proves to be useful for maintaining both the texture and complexion of your skin. Wheat Germ Oil repairs damaged skin and contain vitamin A and D essential for your skin's overall health and hygiene. It is incorporated in hair and scalp care formulas as it restores their lost moisture content and keeps them soft and shiny. Triticum Vulgare Germ Oil can maintain the texture of your hair as it is rich in Linoleic acid.
Wheat Germ Oil Uses
Acne Prevention Creams
Organic wheat germ oil prevents acne from building up by controlling sebum production in the skin cells. It helps control the formation of pimples, and acne prevention creams and lotions contain this oil as an important ingredient.
Moisturizers
Triticum Vulgare oil is an effective emollient as it helps repair scarred, dry, irritated, and cracked skin. It is possible as it is rich in vitamins and essential fatty acids, and It forms an important constituent of lotions and moisturizers.
Sunscreens
It protects your skin from extreme weather conditions and harsh sunlight, and it also repairs the skin that is damaged due to pollutants and UV rays. Skin protection creams and sunscreens contain cold pressed wheat germ oil as an important ingredient.
Hair Growth Formulas
Organic cold pressed wheat germ oil is added as one of the key ingredients in hair growth formulas. It not only stimulates hair growth but conditions your hair and makes it lustrous as it is also instrumental in maintaining your scalp health.
Skin Brighteners
Makers of skin brighteners prefer pure wheat germ oil due to its photo-protection properties. It not only protects the complexion of your skin but its lipids and proteins work along with the powerful antioxidants to maintain an even skin tone.
Anti-aging Solutions
Anti-aging solutions may contain vulgare germ oil as it is rich in vitamins, minerals, and other nutrients. It heals mature skin and improves blood flow to the skin cells, and your skin becomes free from fine lines and wrinkles by incorporating it into your face care regime.
Wheat Germ Oil Benefits
Tightens Skin Pores
Massaging your skin with it regularly will help to give you a smooth and glowing appearance to your face. Massage wheat grain oil on your face before sleeping, and it tightens skin pores, helps maintain the firm texture of your skin.
Regenerates Skin Cells
Damaged skin is repaired by using skincare products that contain wheat seed oil. This oil's antioxidants and anti-inflammatory properties tackle free radicals and promote skin regeneration, and your skin gets healed quickly.
Heals Cuts and Burns
Minor cuts and burns are healed with the application of unrefined wheat germ oil, which also relieves acne scars. The soothing effects of this oil work to reduce the pain or inflammation related to minor incisions or cuts.
Conditions Hair
Wheat germ oil conditions hair naturally and helps to improve its texture. Your hair becomes long, strong, and thicker after using the conditioners and shampoos that contain it. It also makes your skin youthful by boosting collagen formation.
Reduces Dark Eye Circles
Reduce the dark circles around your eyes by regularly massaging the area around your eyes with refined wheat germ oil. The puffiness of the eyes can be minimized by applying it and also firms the region that surrounds your eyes.
Fades Stretch Marks
Skin-regenerative qualities of wheat germ oil can prove to be effective in fading scars and stretch marks. You may also apply it to reduce wrinkles on the face and skin, and proteins, lipids, and vitamin E in this oil resolve these issues.
Product Specifications
| | |
| --- | --- |
| Botanical Name: | Triticum aestivum |
| CAS No: | 68917-73-7 |
| Country of Origin: | India |
| F.E.M.A: | N/A |
| Specific Gravity: | 0.91 - 0.93 g/ml |
| Optical Rotation: | N/A |
| Refractive Index: | 1,472 - 1,476 @20ºC |
| Flash Point: | 200 °C |
| Origin of part used: | Seeds |
| Form: | Liquid |
| Shelf Life: | 2 years |
| Packaging Type: | As Per Requirement |
| Extraction or Processing Method: | Cold Pressed |
| Solubility: | It is soluble in alcohol and some oils. |
| Color: | Colorless to Pale Yellow |
| Odor: | Odorless |
| Major Constituents: | Linoleic acid, oleic acid, Vitamin-E |
| Blends with: | Avocado, Jojoba and Rose Hip. |
| Consistency: | Thin |
| COA: | |
CAUTION: It is meant for external purposes. Avoid direct exposure to sunlight. Do not let it come in direct contact with your eyes. Keep out of the reach of children.
Packaging Sizes
Please Note: The packaging shown above is a General Representation of the various sizes and types of packaging available for this product. Not all sizes and types of packaging for this product maybe available at all times.
Buy Wheat Germ Oil Online in UK
VedaOils is one of the leading Wholesale Suppliers, Manufacturer, and Exporter of Wheat Germ Oil and other carrier oil in UK. We offer the purest forms of oils to our customers. No chemicals, additives, or fillers are added to them. They also do not contain any artificial colors, preservatives, and fragrances. Therefore, they prove to be ideal for daily use. Though entirely natural, you should dilute wheat seed oil oil before using it for topical application as it is highly concentrated.
We employ numerous tests and quality checks to ensure that only Premium-quality and wheat oil reaches you. The highest quality and packaging standards are employed to deliver desirable results on usage. Also, our portal uses a secure payment gateway to safeguard your transactions. Buy Wheat Germ Oil from VedaOils Online according to requirements at the best competitive prices in the market. You can order wheat oil for your daily purposes such as dark circles, skin lightening, hair growth, arthritis, digestion, and better oral health. Check out Wheat Germ oil price per Liter, even you can purchase wheat seed oil in bulk quantity.
We export our high-quality oils to the US, Canada, Australia and other countries. Our products follow the highest standards when it comes to quality and purity. We assure you that you will not regret choosing us! We also deliver the products throughout the world using our logistic partners DHL, FedEx Blue Dart, India Post, etc. Do not miss this excellent opportunity to buy chemical-free, fresh, and multi-purpose Wheat Germ oil from VedaOils.
Frequently Asked Questions
WE NOTICE YOU ARE FROM
US & CANADA LOCATION