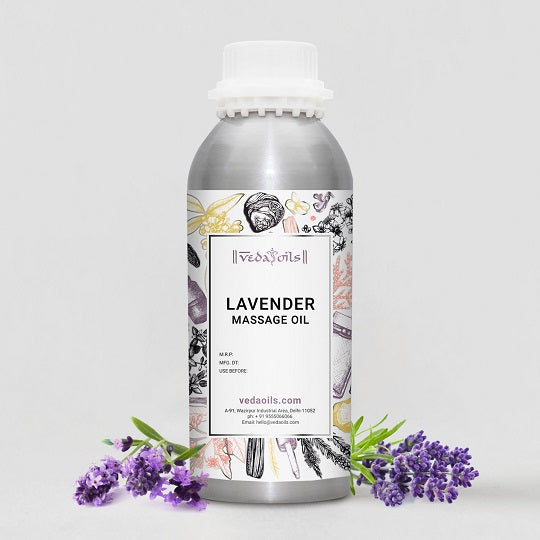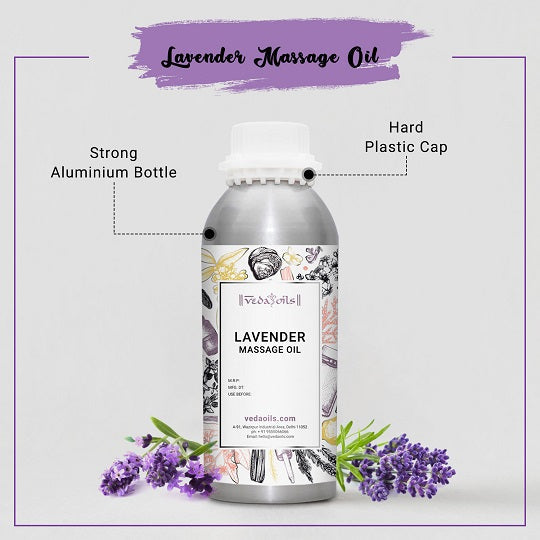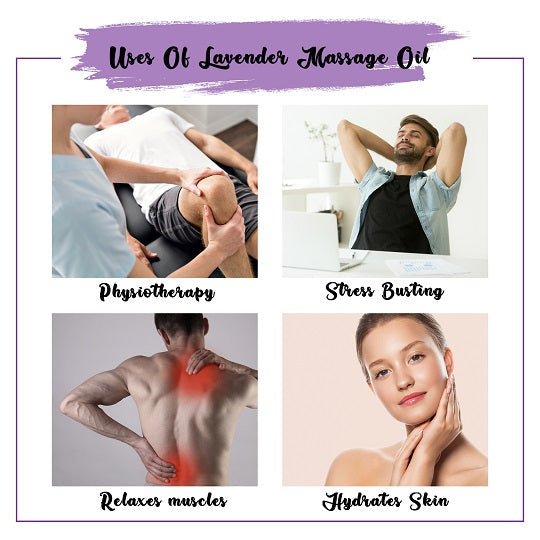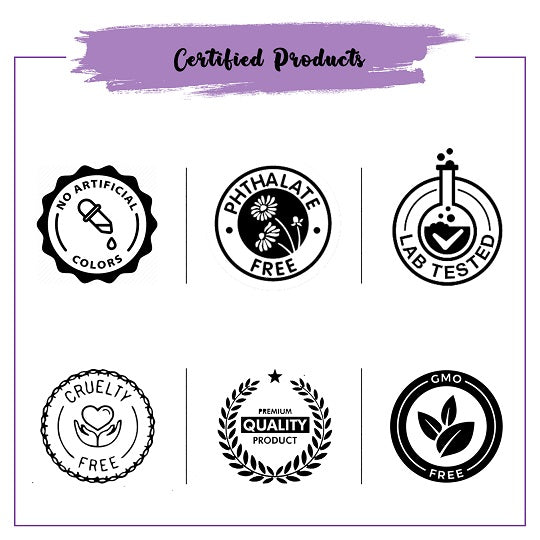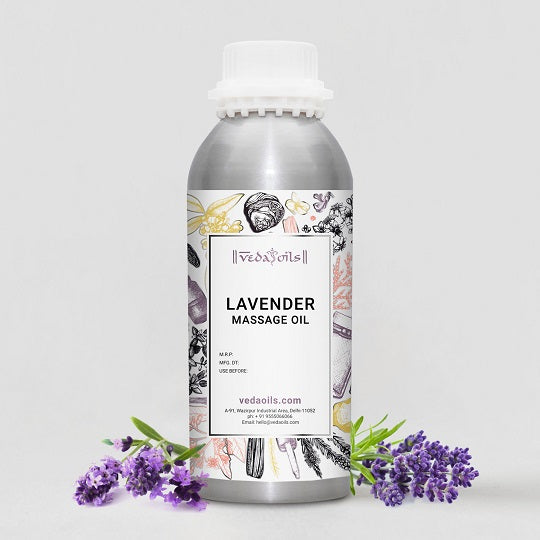 Our Certifications
Lavender Massage Oil
Lavender Massage Oil is known for its soothing and pain-relieving effects on the body. It is also beneficial for relieving stress, anxiety, and other psychological issues. The amazing floral scent helps your mind to relax during the massage. Also, the nourishing effects of this oil give your body much-needed pampering.
Apart from making your skin soft and luscious, Lavender Massage Oil is also preferred as a body massage oil as it eliminates pain quickly. Those who feel restless or lack sleep can also massage with our soothing Lavender Massage Oil. It is a lightweight oil and gets soaked in your skin cells perfectly. As a result, you don't feel sticky or greasy after its application.
Lavender Body Massage Oil is a popular oil in the spa industry due to its healing effect. It is also preferred in aromatherapy as it supports mental strength and calms the mind. To experience a magical spa-like experience at home, you can certainly get our pure Lavender Massage Oil. By incorporating it in your massages regularly, you can experience an improvement in your skin tone and texture. It will also reduce the stress from your muscles.
How to use : Please take a few drops of our special Lavender Massage Oil on your palms. Now, massage it gently over your body or specific body part. Use circular motions while massaging and apply pressure evenly on the entire part through your fingertips.
Lavender Body Massage Oil Benefits
Hydrates Skin
Lavender Massage Oil helps to enrich the moisture content of your skin pores through its nourishing effects. Your skin becomes soft, smooth, and luscious on including it in your regular skincare recipes.
Stress Reliver
Relax your mind with an invigorating massage session from our natural Lavender Massage Oil. It will reduce stress levels and help you to focus on your work and life. You will also feel a sense of comfort and calmness after massaging your body with it.
Physiotherapy
Lavender Scented Massage Oil to recover muscles and joint pain make it an effective solution in physiotherapy. If you are unable to move your limbs or joints due to an injury or accident, this oil will help you to recover faster.
Relaxes Muscles
Cooling effects and therapeutic benefits of sensual lavender flower massage oil relax tensed muscles. Individuals who go through a lot of physical activities should get it for enjoying a pain-free life.
Improves Blood Flow
Lavender Massage Oil improves the circulation of blood in the skin cells and various parts. It also enhances your complexion by giving a radiant glow to your skin.
Anti-inflammatory Properties
Anti-inflammatory properties of Organic Lavender Massage Oil make it effective against all sorts of pain. You may also rub it on your minor wounds, cuts, and scrapes to get quick relief from the inflammation.
Product Specifications
| | |
| --- | --- |
| Product Name: | Lavender Massage Oil |
| Brand: | VedaOils |
| Country of Origin: | United Kingdom |
| Foam: | Liquid |
| Color: | pale yellow |
| Aroma: | sweet and soothing smell |
| Alcohol-Free: | Yes |
| Usage/Application: | Body Massage / Aromatherapy |
| Packaging Type: | As per requirement |
| Storage: | Store in a Cool & Dry place. |
| Shelf Life: | 2 years |
CAUTION: It is meant only for external use. Do a patch skin test before applying it to your skin. Dilute it before topical application. Avoid direct exposure to sunlight. Pregnant women should consult a doctor before using it.
Packaging Sizes
Please Note: The packaging shown above is a General Representation of the various sizes and types of packaging available for this product. Not all sizes and types of packaging for this product maybe available at all times.
Buy Lavender Massage Oil online in uk at low Price
VedaOils excels in producing and supplying export quality Lavender Massage Oil. We are providing it at reasonable rates in United Kingdom and ensure quick delivery in standard packaging. Our wide range of massage oils enables you to use them according to your requirements.
We provide premium-quality Lavender Massage Oil that does not contain any artificial preservatives or chemicals. It is skin-friendly and does not cause any side effects. Our consistent efforts to provide better results through rigorous quality checks help us meet customers' expectations.
VedaOils provides relaxing lavender body oil for both Personal and Commercial use. We offer them at wholesale prices so that our customers can utilize them as per their needs. By following international standards of quality and packaging, we have managed to earn a good reputation in the market.
Frequently Asked Questions
WE NOTICE YOU ARE FROM
US & CANADA LOCATION